It's been a while since we've seen Evangeline Lilly on the red carpet so when we spotted her at "The Hobbit: The Desolation of Smaug" premiere, we got really excited.
The former "Lost" actress attended the red carpet premiere of the highly anticipated sequel on Monday in L.A. looking absolutely gorgeous in a two-tone grey Catherine Deane gown which featured a sleeveless embroidered top and a pleated flowing skirt.
The ethereal ensemble evoked the dreamy world of Middle Earth and the elf city Mirkwood where her character Tauriel is from.
Lilly completed her look with a glamorous fishtail braid, a simple bracelet, nude lips and kohl-rimmed eyes.
Newly single "Lord of the Rings" alumnus Orlando Bloom joined his beautiful co-star on the red carpet and looked as if he hadn't aged a day since he first put on Legolas' blond wig back in 2001.
And speaking of beautiful, Sexiest Movie Star of 2013 Benedict Cumberbatch also hit up "The Hobbit" red carpet wearing a dapper red velvet smoking jacket and a sly smile.
We can't wait to see Evangeline and co. when the movie opens!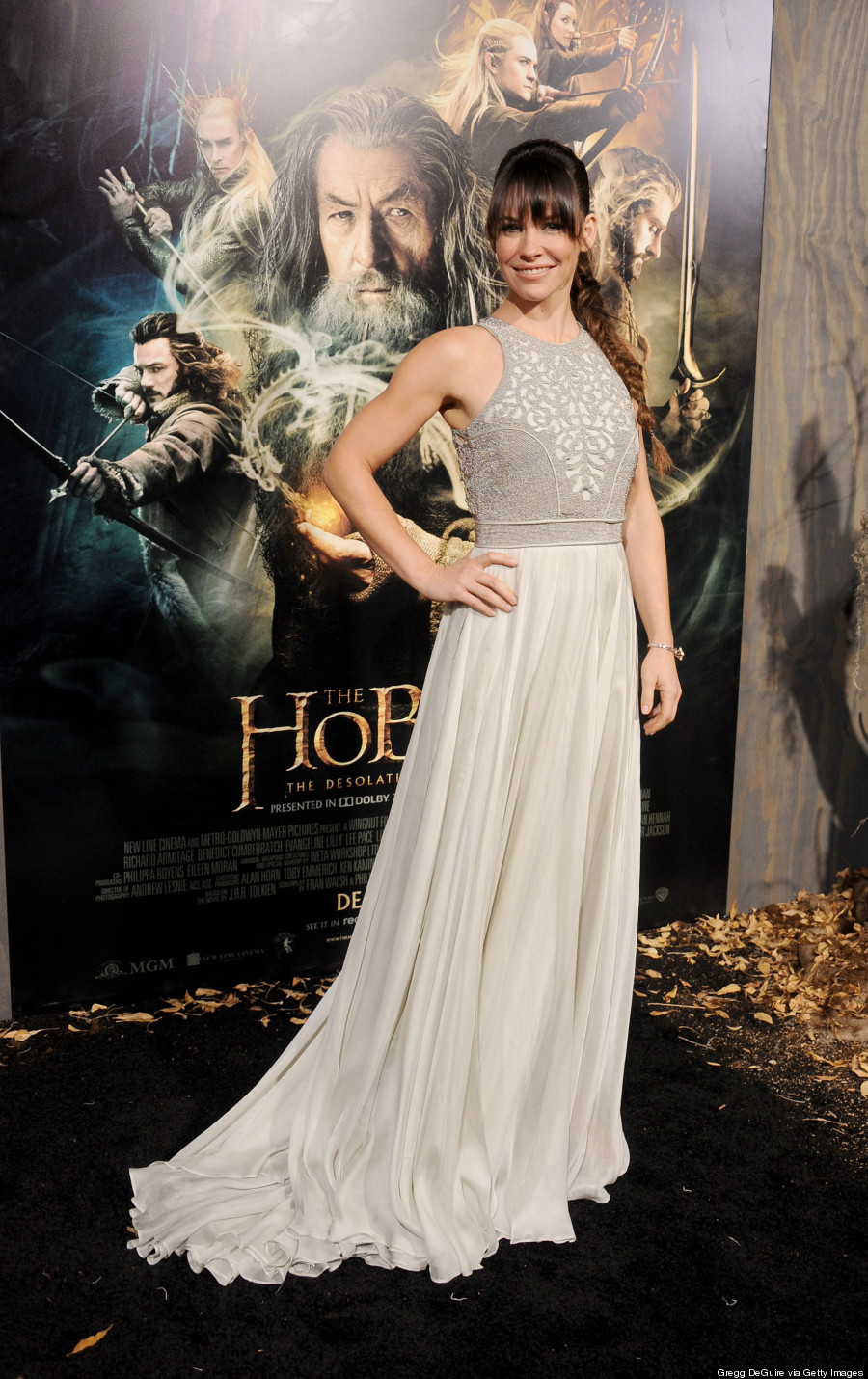 Evangeline is so pretty: