We always knew that Aishwarya Rai was a beauty pro but her latest L'Oreal Paris ad is probably her best yet.
The newly released advertisement shows the glamorous mom looking straight at the camera with her green eyes looking luminescent against black cat eye makeup, showcasing the beauty company's Kajal Magique eyeliner.
As usual, the former Miss World's hair rivals Kate Middleton's blowout, which is always tousled and curled to perfection.
The 40-year-old, who dons a black dress with jeweled straps, looks as if she didn't have a care in the world, despite reports of turmoil at the Bachchan family home which the Cannes Film Festival regular supposedly wants to move out of.
The gossip hasn't stopped the brunette beauty from having fun and taking care of her daughter, Aaradhya. The cute twosome were recently spotted spending mommy-daughter time at the airport and it's clear that Ash's only child has inherited her gorgeous looks!
So will we be seeing the toddler star in some of her own ads and commercials in the future, like her famous mom? Only time can tell but we're sure that L'Oreal will always have a spot for Aishwarya and her beautiful child.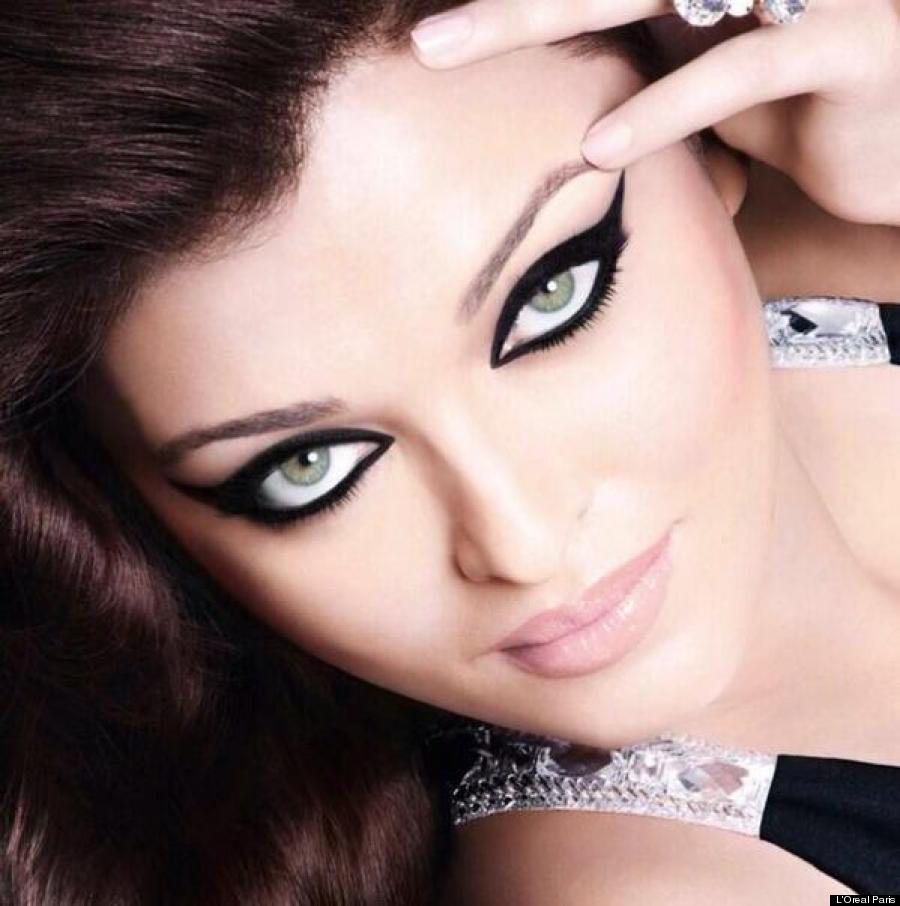 Ash is such a pro:
Aishwarya Rai's Most Beautiful Ads