Gregg DeGuire via Getty Images
Oh, hello Amy Adams!
Imagine our delight when we saw one of our favourite actresses ("Julie & Julia" is such an underrated movie) stalk the red carpet in a sexy dress on Tuesday evening at the "American Hustle" premiere in L.A.
Adams, who is known for her modest and elegant red carpet style, surprised us in a sexy black-and-white David Koma dress which featured a sheer hem that showed off her toned legs.
The "Man of Steel" star looked a bit slimmer, thanks to the weight she had to lose to achieve what she called a "hungry and tan" look while filming "American Hustle."
The mom told Vanity Fair magazine that she had to slim down because of her character's sexy wardrobe.
"Yeah, that's terrifying," she said. "It's amazing what a tan can do. Because I'm not tan, so that was fun to play with."
And about her near constant bralessness in the film? Adams said she had to have "sort of a laissez-faire attitude about what your breasts are doing."
We're glad to see that Amy has a sense of humour!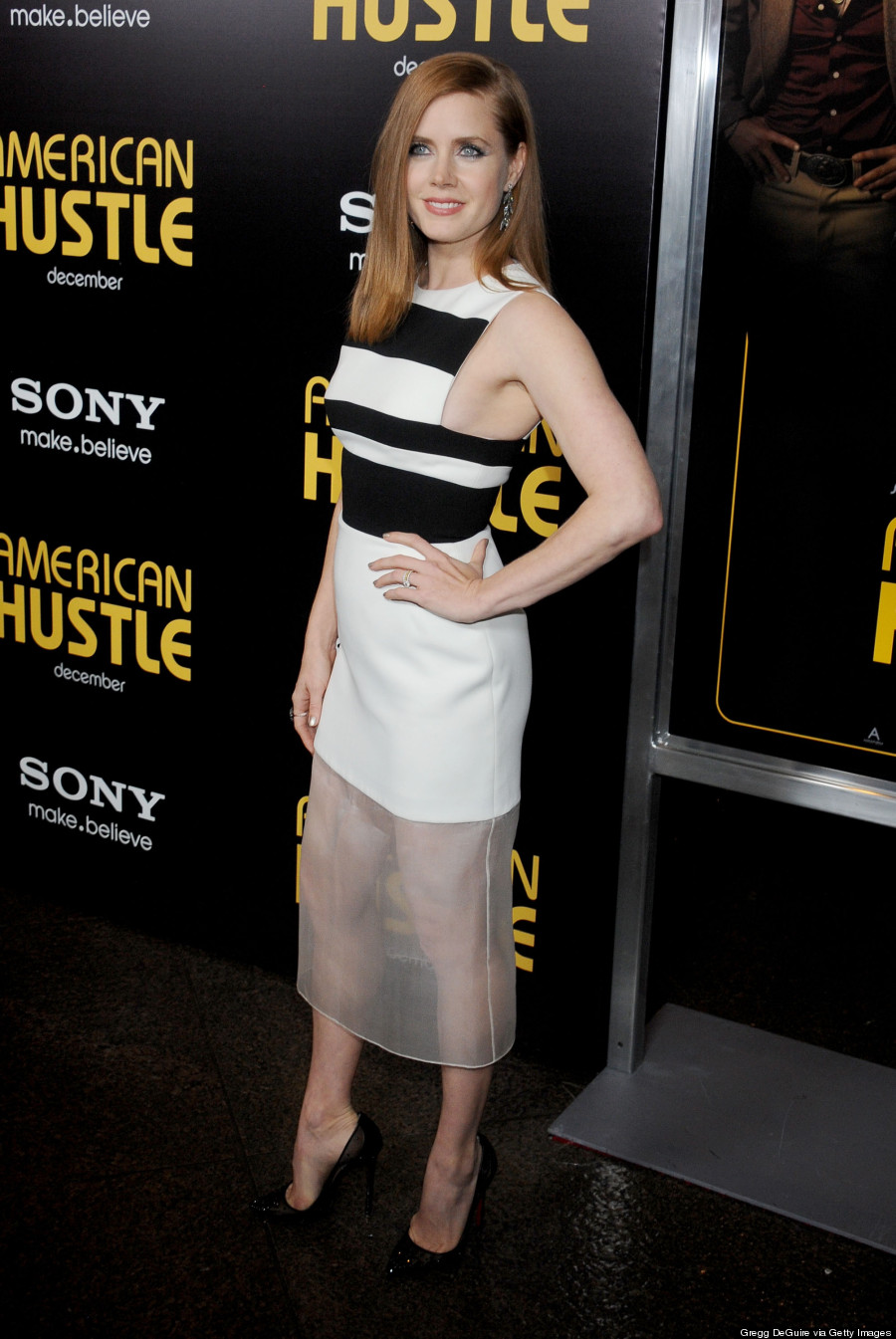 Also on HuffPost