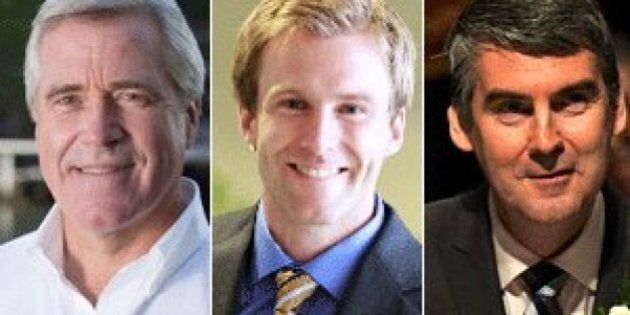 If an election were held today in the four Atlantic provinces, Liberals would win landslide victories in all of them, ousting two Tory governments in the process.
Throughout the region, Liberals either consolidated the gains made in previous polls or surged ahead of where they stood the last time CRA was in the field in August. This left both Tories and New Democrats in the dust, with the average support put up by each of these parties at less than half of the Liberal juggernaut.
Most striking for the Liberals is the massive lead they have built in Newfoundland and Labrador, where the party finished third in the popular vote in the 2011 election with just 19 per cent. Now, CRA reports the Liberals to have 52 per cent support, a gain of 11 points from August and a lead of 23 points over the governing Progressive Conservatives.
Liberals just recently named Dwight Ball as their new leader, and 39 per cent of Newfoundlanders and Labradorians said he would be the best person to be premier, against 25 per cent for current premier Kathy Dunderdale and 18 per cent for NDP leader Lorraine Michael.
For New Democrats, this is a crushing reversal. Michael had been one of the most popular opposition party leaders in the country earlier in the year, but a challenge to her leadership from her small caucus and departure of two of her MHAs to sit as independents has scuttled the strong numbers the NDP had been putting up since the last election. That had been a banner year for the NDP in the province, as they managed their best-ever result of five seats and 25 per cent. They are now at 19 per cent support, a drop of 14 points in three months.
But New Democrats are not doing poorly in Prince Edward Island and New Brunswick. In P.E.I., the party has rarely been a factor and in 2011 took just three per cent of the vote with candidates in only half of the province's districts. Now CRA puts them at 26 per cent and firmly in second, with the Tories at only 17 per cent in the midst of their own leadership issues. The Liberal government of Robert Ghiz is well ahead with 47 per cent support.
In New Brunswick, the Liberals' young leader Brian Gallant — who took over the party late in 2012 — is trouncing David Alward's PC government with 47 to 25 per cent support. Gallant was seen as the best person to be premier by 31 per cent (coincidentally, equal to his age), followed by Alward at 18 per cent. New Democrats, who have never won more than a single seat in a general election in New Brunswick, placed a strong third with 24 per cent, as did leader Dominic Cardy with 15 per cent on the best premier question.
And in Nova Scotia, the recently elected Liberal government of Stephen McNeil has soared to 58 per cent in the polls, with McNeil measuring 46 per cent on who would make the best premier, outpacing his nearest rival - PC leader Jamie Baillie - by almost 30 points.
Is it a Liberal renaissance in the region? As recently as 2003-2006, all four governments in Atlantic Canada had been Tory. The last time all four have had Liberal premiers was in 1993-1995, and prior to that one has to look to when Newfoundland and Labrador joined the country.
Unless things change dramatically in the region, it could be painted red again by 2015.
Éric Grenier taps The Pulse of federal and regional politics for Huffington Post Canada readers every week. Grenier is the author of ThreeHundredEight.com, covering Canadian politics, polls and electoral projections.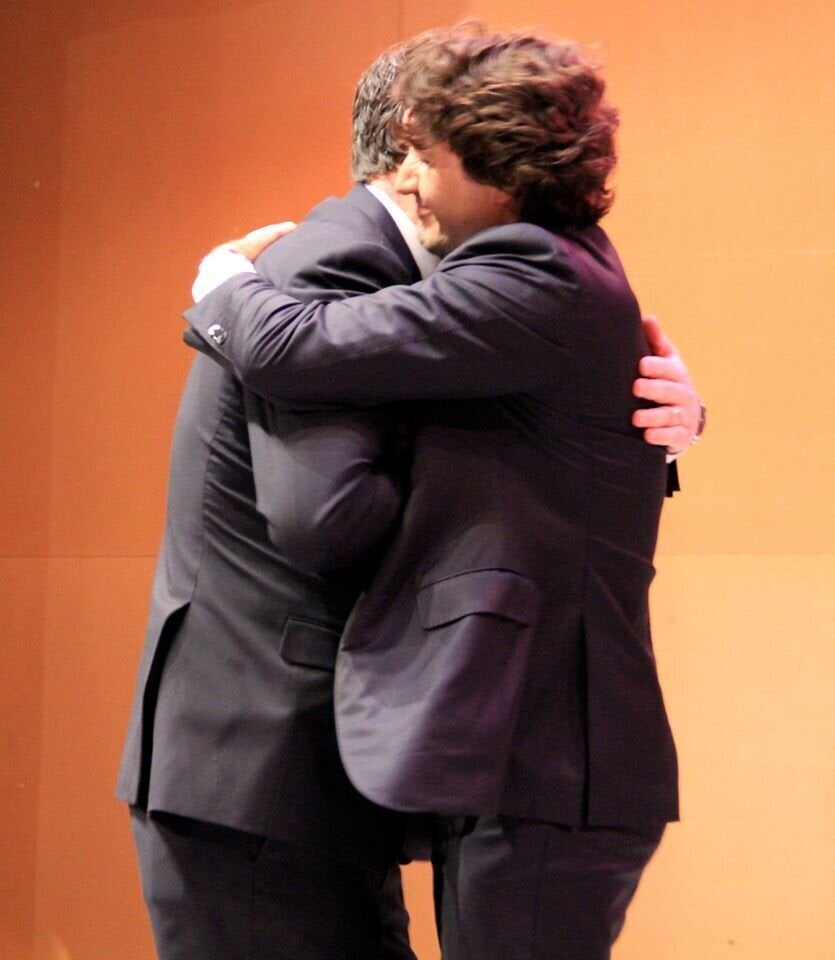 Stephen McNeil-Justin Trudeau 'Bromance'