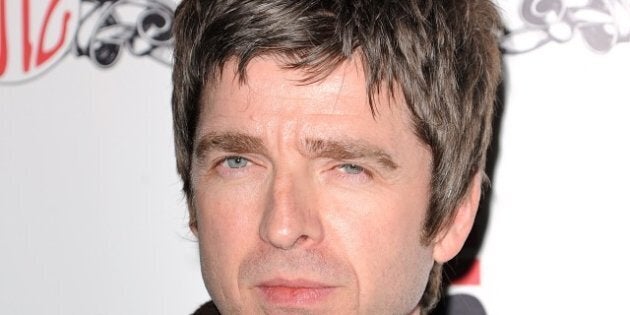 Noel Gallagher had some pause for reflection this week but it didn't benefit Arcade Fire at all.
In an interview with Rolling Stone the former Oasis guitarist and current front man behind his High Flying Birds band didn't mince words when it came to the Montreal rock band's highly-anticipated album Reflektor.
"I haven't heard it," Gallagher told the publication. "Anybody that comes back with a double album, to me, needs to pry themselves out of their own asshole. This is not the Seventies, okay? Go and ask Billy Corgan about a double album. Who has the fucking time, in 2013, to sit through 45 minutes of a single album? How arrogant are these people to think that you've got an hour and a half to listen to a fucking record?"
When asked about Arcade Fire's "super not mandatory" suggestion for fans attending their 2014 gigs in formal wear, Gallagher also took them to task. "Do you know what the point of that is?" he asked in response. "That is to take away from the shit disco that's coming out of the speakers. Because everybody's dressed as one of the Three Musketeers on acid. 'What was the gig like?' 'I don't know, everyone was dressed as a teddy bear in the Seventies.' 'Yeah, but what was the gig like?' 'Ah, fuck knows, man, I have no idea. I was dressed as a flying saucer.' 'Yeah but what was the gig like? 'Fuck knows. I don't know. Seen Cheech and Chong, there, though.' Not for me."
ArcadeFireTube, a popular and authoritative fan account on Twitter, responded indirectly to Gallagher:
Gallagher touched on a handful of different artists including David Bowie's surprise 2013 release The Next Day, deeming it a "fucking masterpiece" while adding nobody "has the right to be that fucking good at this point in their career." When informed Bowie sang backing vocals on Arcade Fire's song "Reflektor," Gallagher quipped, "Oh, that's a shame."
While praising Disclosure, Arctic Monkeys as well as Chic's performance at Glastonbury, the guitarist also showed some love towards Kanye West, stating he heard the song "Black Skinhead" at a party and then purchased the record. "I really like it," he said. "Particularly that track -- it's fucking out there, do you know what I mean?"
As for Miley Cyrus, Gallagher was tepid in his enthusiasm. "She was on TV recently, Miley Ray Cyrus, and it was just like, 'What the fuck is all this about?'" he said. "I don't know. It's a shame, because it puts all the other female artists back about fucking five years. Now, Adele and Emeli Sande -- that music, to me, is like music for fucking grannies, but at least it's got some kind of credibility. It's just embarrassing. Be good. Don't be outrageous."
Lady Gaga was also in Gallagher's sights, saying he has only heard her first album. "In fact, she's probably doing a shit on top of a boiled egg right now," he quipped. "And somebody will fucking freeze it and call it art."
Gallagher says in terms of his own material, he wrote a lot in 2013 but hasn't recorded anything towards a new record but is hoping to do some recording in New York City. It's also unclear if the new songs would be under the High Flying Birds moniker or as a proper solo album. Gallagher released his debut album, Noel Gallagher's High Flying Birds, in 2011. As is well documented, Oasis disbanded in 2009 following an infamous backstage row between Noel and Liam Gallagher, the latter now fronting his own group Beady Eye.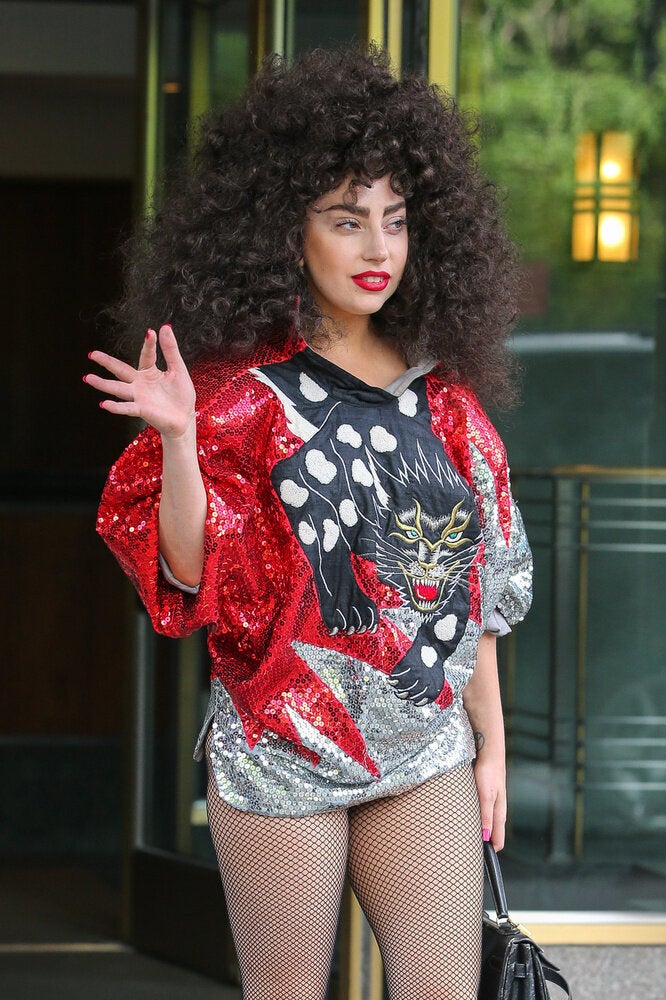 Celebrity News & Photos