Getty Images
Jennifer Lawrence knocked it out of the park with her "The Hunger Games: Catching Fire" red carpet style and she's done it again while promoting her buzz-worthy film "American Hustle."
The young starlet spent the weekend showing off her style A-game (and trying to figure out which outfits go best with her new pixie cut) in a series of casual but fashion-forward outfits.
After dressing in a knit LBD on Saturday, the 23-year-old changed into an electric blue Alexander McQueen frock for a photo call and then switched it up in a white longsleeve crop top with black pleated pants and print pumps.
The actress showed off her holiday-worthy look at an "American Hustle" press conference in New York City on Sunday and looked gorgeous wearing light pink lips and dark-rimmed eyes.
JLaw is once again garnering Oscar buzz for her role in the film and is already scooping up awards (Best Supporting Actress at the New York Film Critics Circle) which is making critics bet on her presence at the 2014 Academy Awards.
While we're glad the "Silver Linings Playbook" star is getting accolades, we at HuffPost Canada Style are excited for the upcoming fashion that will be hitting up all the award show red carpets. Can't wait!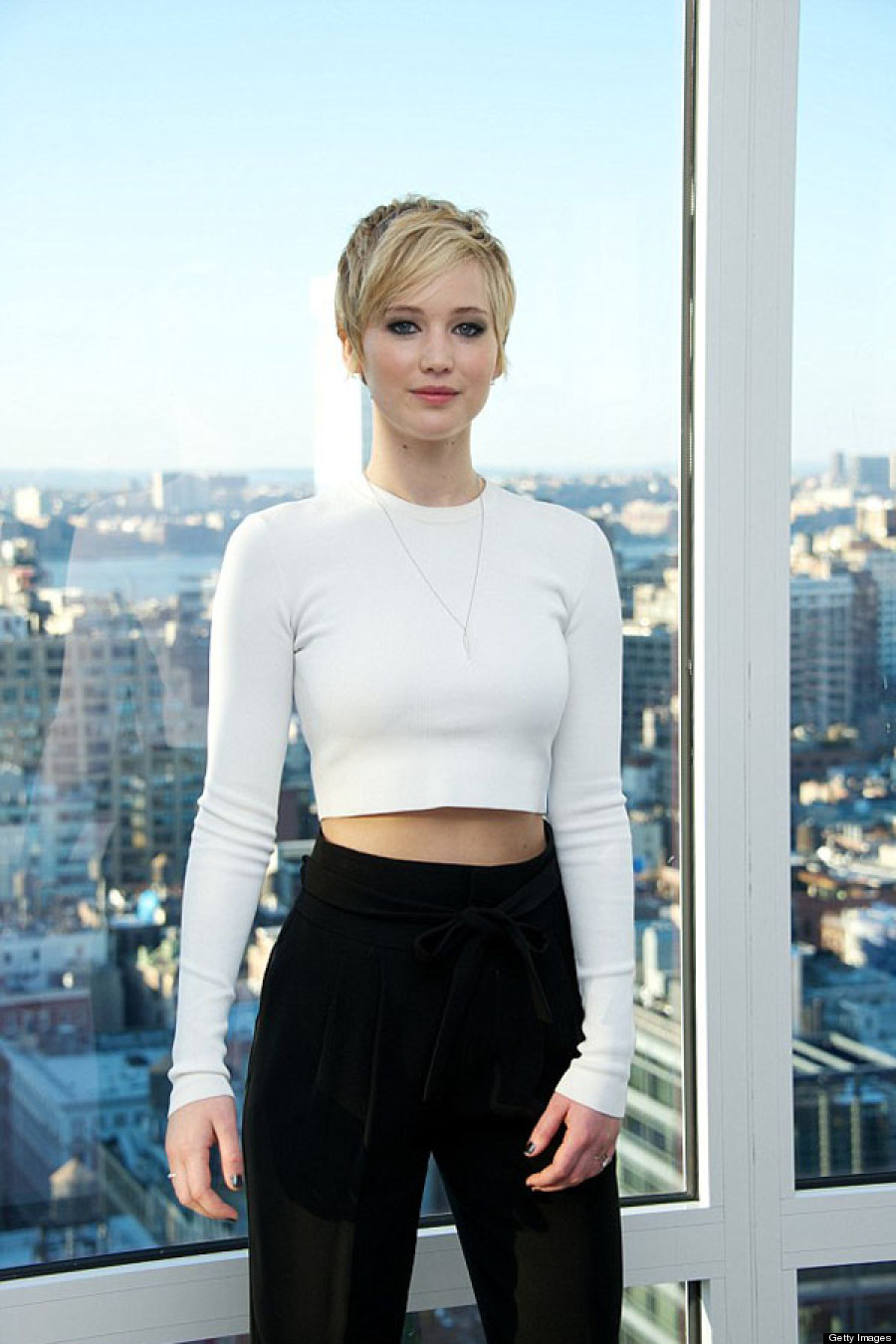 JLaw has such amazing style:
Jennifer Lawrence's Style