What is Kim Kardashian's secret??
The new mom, who gave birth to North "Nori" West six months ago, shows off her slammin' post-baby bikini body on the new Us Weekly cover and girl is looking good.
Doing her best "Baywatch" impression, the blond bombshell flaunts her curvy figure in a teeny tiny white bikini while taking a stroll on the beach, finally silencing the critics who ripped into the weight she gained during her highly publicized pregnancy. (Because women are apparently supposed to look "perfect" when they have a tiny human growing in them.)
"Kim feels confident again," a source told Us. "She worked really hard and is so motivated to stay fit."
Kim recently slammed reports that she had plastic surgery to lose the baby weight, saying, "I worked so hard to train myself to eat right & healthy, I work out so hard & this was such a challenge for me but I did it!!!"
According to reports, Kanye West's fiancée works out with the help of a trainer while she follows Yeezus on tour and the couple have a personal chef to help her stick to a carb-free diet.
All that hard work is paying off, Kim!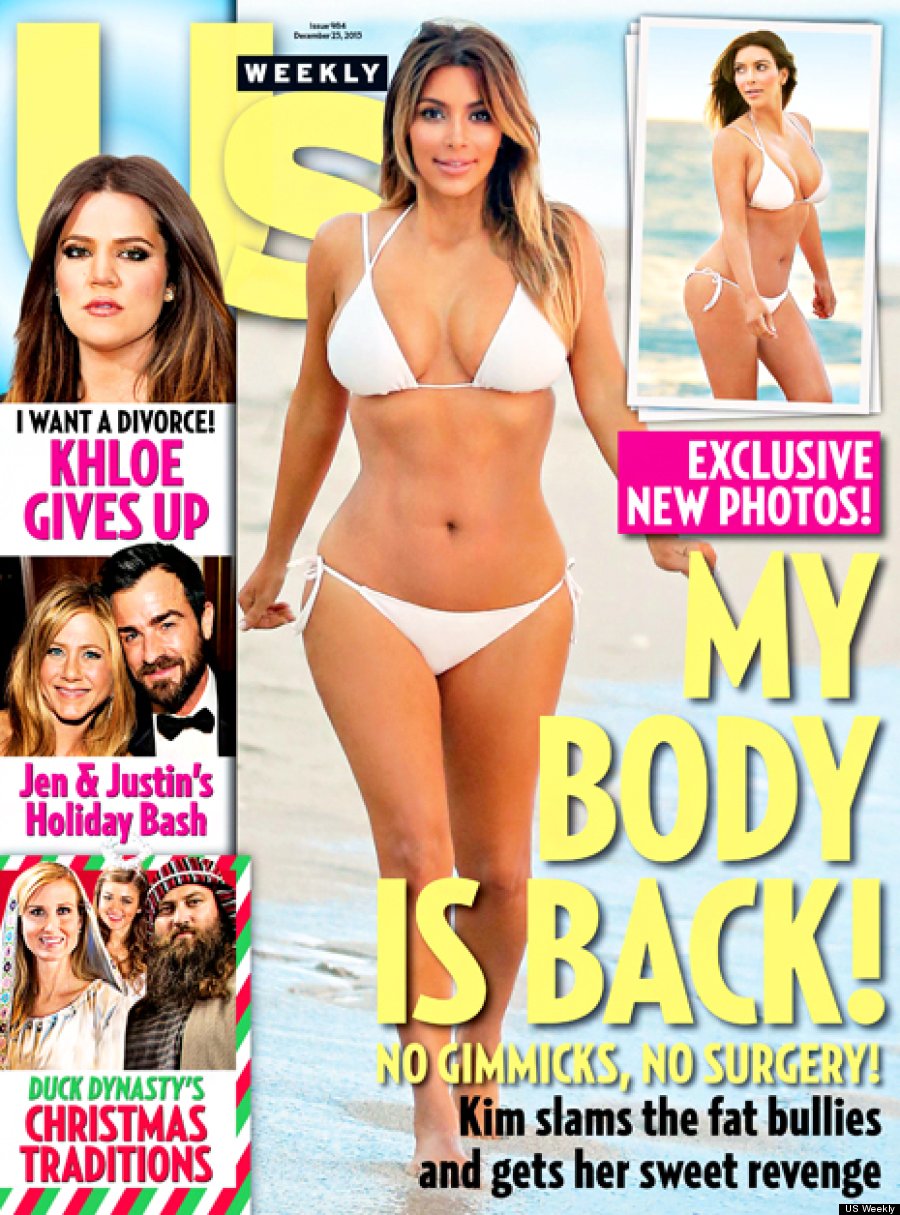 Also on HuffPost
Kim Kardashian's Hottest Moments