The holidays are stressful for everyone but it seems that Kristen Stewart gets a bit Grinchy during this festive time of year - at least, that's what it looked like when she attended the Chanel Pre-Fall 2014 show in Dallas on Tuesday.
KStew, who was just announced as Chanel's new face for their upcoming campaign, sported a major frown as she posed with designer Karl Lagerfeld and gave a serious pout as she stood in front of a vintage car.
But maybe it wasn't the holidays that was making the 23-year-old look so glum. In fact, we think it may have something to do with the questionable outfit she was wearing as she hobnobbed with other chic celebrities like Dakota Fanning, Zoe Kravitz and Lily Collins.
The "Twilight" actress sported a crop top sans bra, camel-colour leather oversized pants and a grey shirt wrapped around her waist circa the '90s.
Even though we're giving major side-eye to the ginormous pants, we have to give props to the "Camp X-Ray" star for not caring whether we like it or not. Whether ex-boyfriend Robert Pattinson would approve is another story.
And speaking of her famous ex: Despite rumours to the contrary, Rob will not be spending the holidays with Kristen. Sorry Twihards!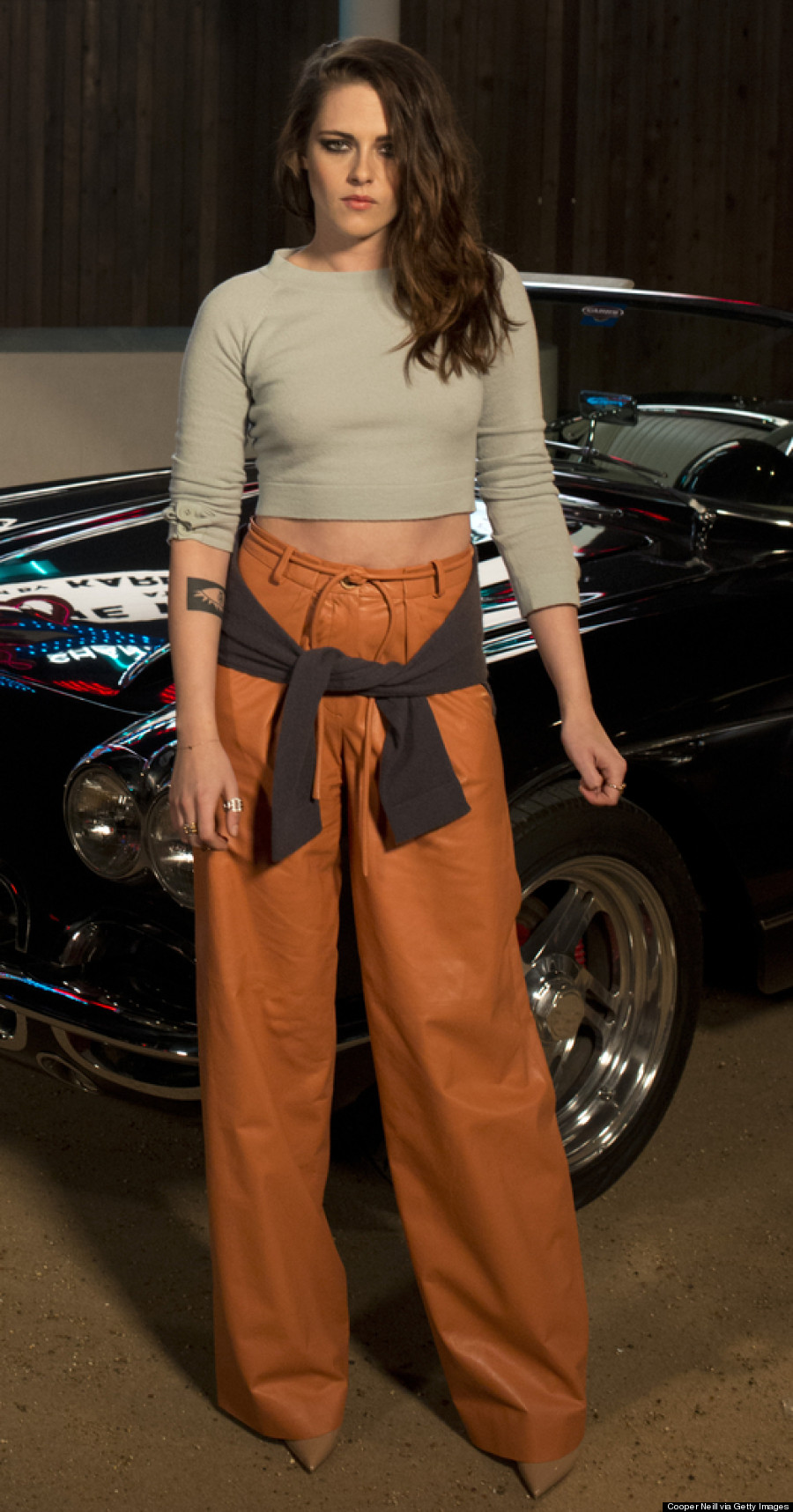 She isn't always so surly: