Getty
It wouldn't feel like the holidays if we didn't see Miley Cyrus rocking out in a super revealing red bodysuit. (At least, that's what we think.)
The "Wrecking Ball" singer got us into a festive mood when she performed at the Jingle Ball in Minnesota on Tuesday where she wore said bodysuit which featured white faux fur cuffs and accessorized with white studded boots and massive faux fur earrings which resembled snowballs.
Even a fake Santa Claus couldn't get enough of the twerking star's outfit as he grinded up against the singer, who also wore an oversize fur coat (which we hope is a fake!) and took a swig from a bottle which could have been booze.
But what happened to her blink-and-you'll-miss-it bob? Liam Hemsworth's ex ditched the one-night-only look and returned to her sexy cropped coif, just the way we like it.
The controversial singer seemed to be having a great time even though she was beat out by Pope Francis as Time magazine's Person of the Year.
Oh well, there's always next year!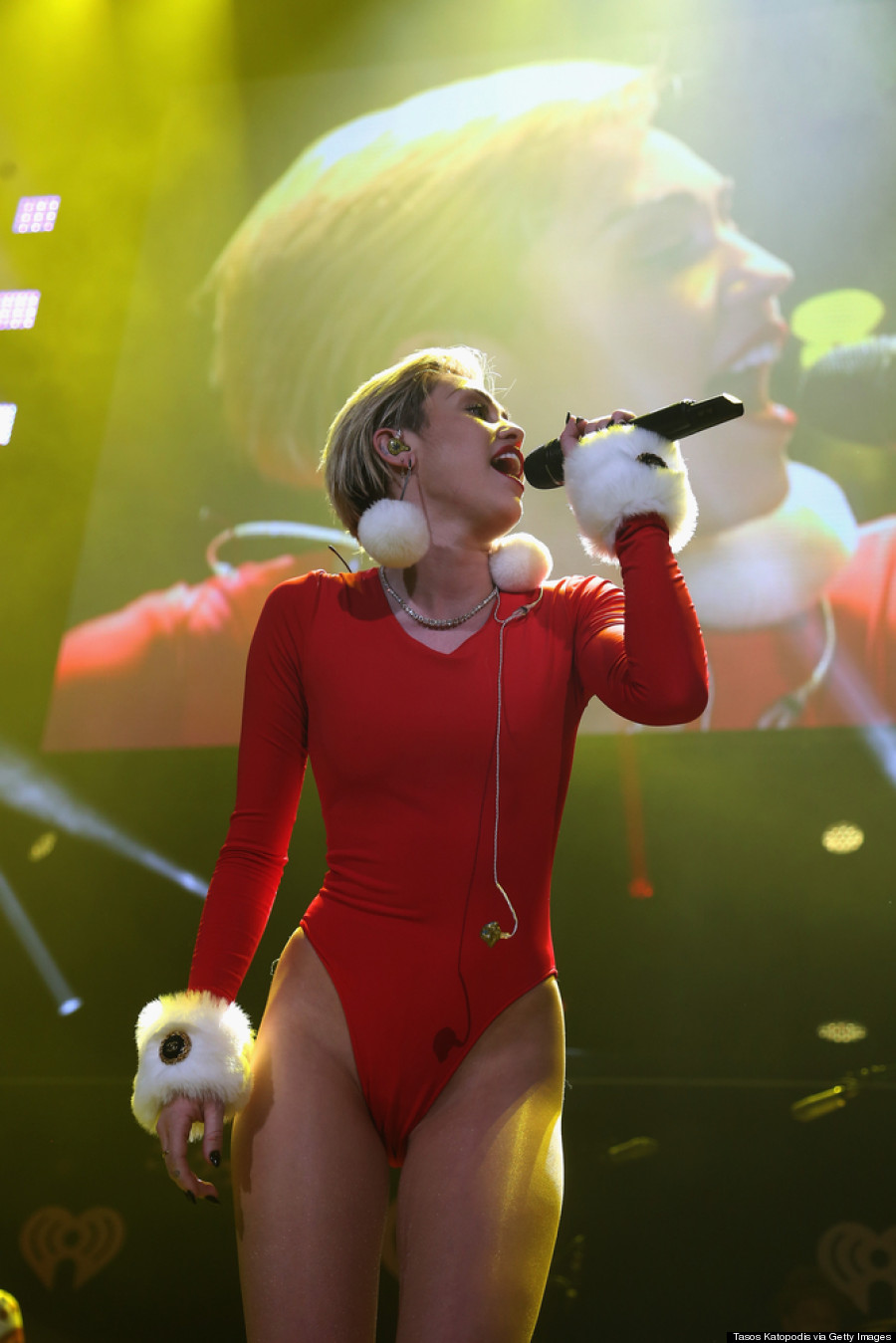 Lova ya, Miley:
Miley Cyrus At The Jingle Ball