Christina Applegate has momentarily taken us out of this cold snap in Canada!
The actress attended the UK premiere of "Anchorman 2: The Legend Continues" in London on Wednesday wearing a sexy long-sleeve Pucci gown which put the W in wow.
We have to give props to the 42-year-old for braving the cold which is probably why she opted for the red carpet-sweeping gown rather than a mini dress.
And what a gown it was! The former "Married with Children" star looked New Year's Eve-ready in the shimmery blush-gown which featured lace detailing and a curve-hugging bodice with a sheer top.
Cat-eye makeup, nude lips and a va-va-voom bouffant updo which highlighted her gorgeous Carla Amorim earrings completed Applegate's look.
Christina's "Anchorman 2" co-stars looked almost as good as the mom; Will Ferrell, Paul Rudd, Steve Carell and David Koechner flanked the blond beauty and brought their style A-game in dapper suits.
The cast grew close while filming the movie, which led the "Up All Night" star to share a hilarious moment, where she was asked to punch Will Farrell in an area on his body that had just been shot.
"He'd [Will] gotten shot and Adam yelled out 'Say to her, 'Punch me in the bullet wound,'' as we're, like, kissing and eating each other up. Basically as a sexual thing, he says, 'Punch me in my bullet wound.' I did and then I started laughing really hard. It was really gross."
Sounds like fun to us!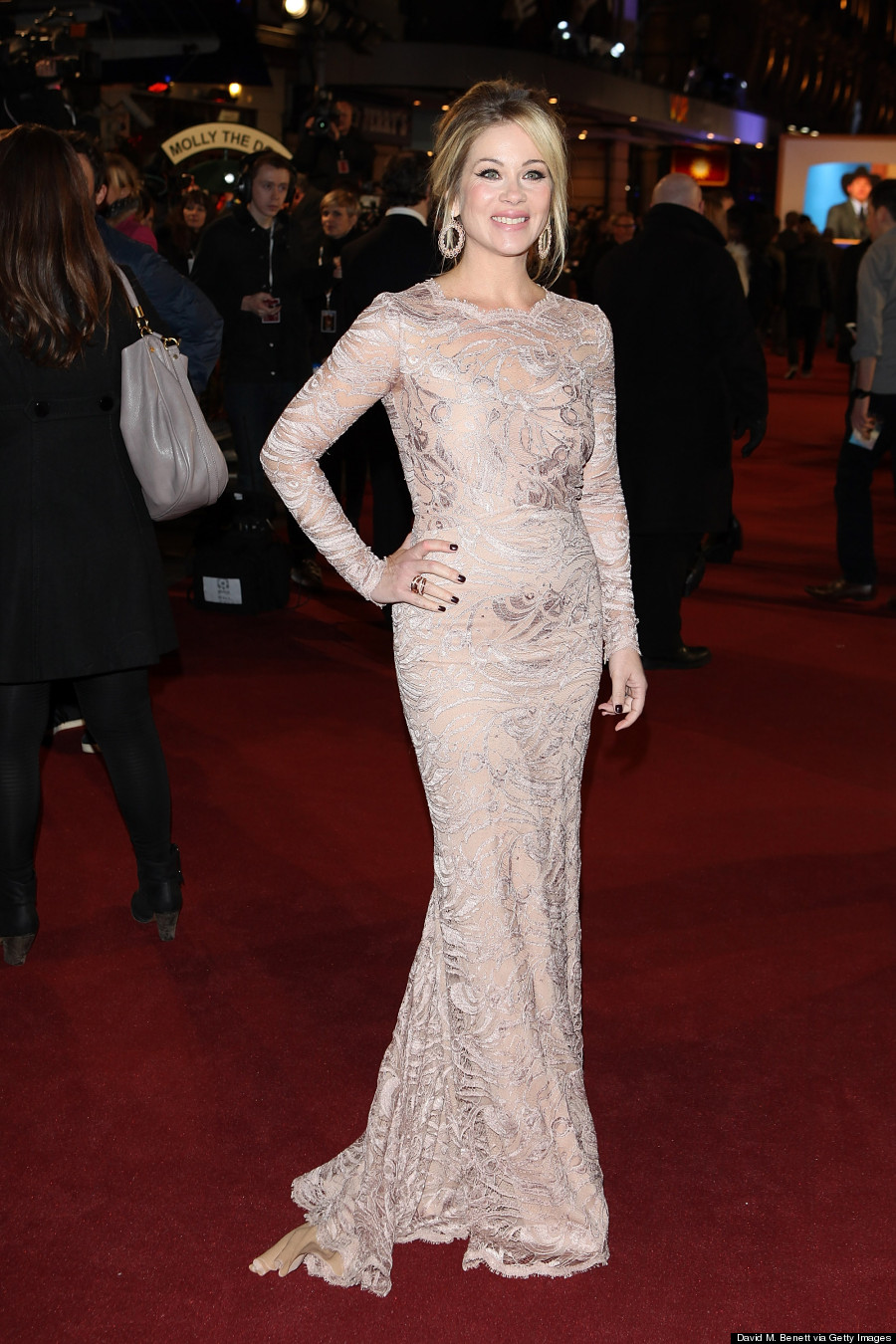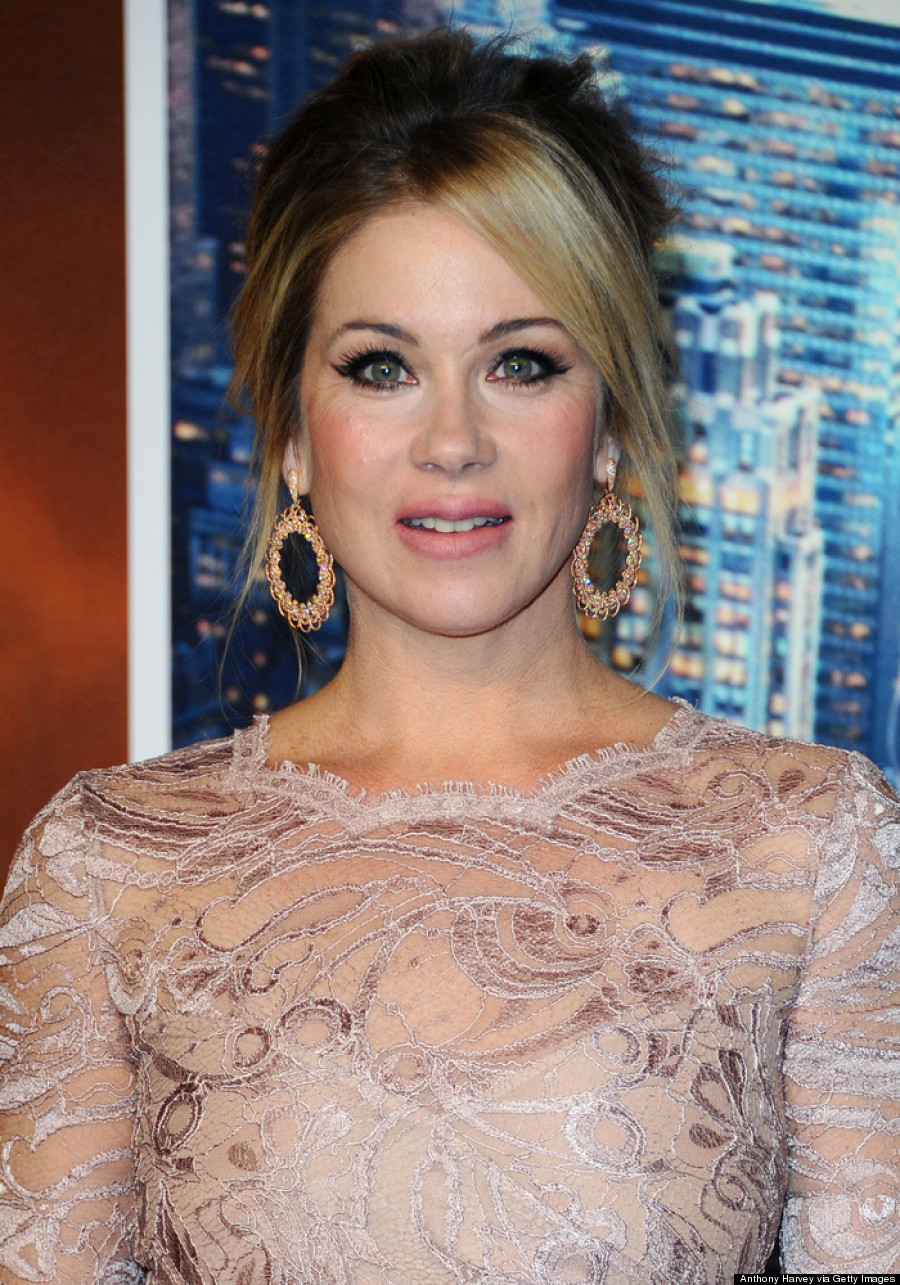 Also on HuffPost