Just a day after revealing her gorgeous post-baby bikini body, Kim Kardashian went and covered it all up!
The new mommy attended The Hollywood Reporter's 22nd Annual Women in Entertainment Breakfast on Wednesday and hid her gorgeous figure in a yellow-gold satin dress and matching on-trend oversized coat.
Shining on the outside and the inside, North West's mum glowed with the help of her shimmery wrap gown which clung to her every curve.
Apparently in a matchy mood, the 33-year-old accessorized with gold t-bar strappy heels and matching weave clutch.
The "Keeping Up With the Kardashians" star styled her blond locks into Old Hollywood waves which curled around her huge diamond stud earrings.
Kanye West joined his hot fiancée-to-be and cuddled up to his baby mama which prompted the selfie-pro to gush over the controversial singer.
"It's really the best," Kim told E! News of Kanye being her No.1 fan. "He really is the most romantic, sweetest person I've ever met in my entire life."
Okay, we can all collectively go "awwwww!"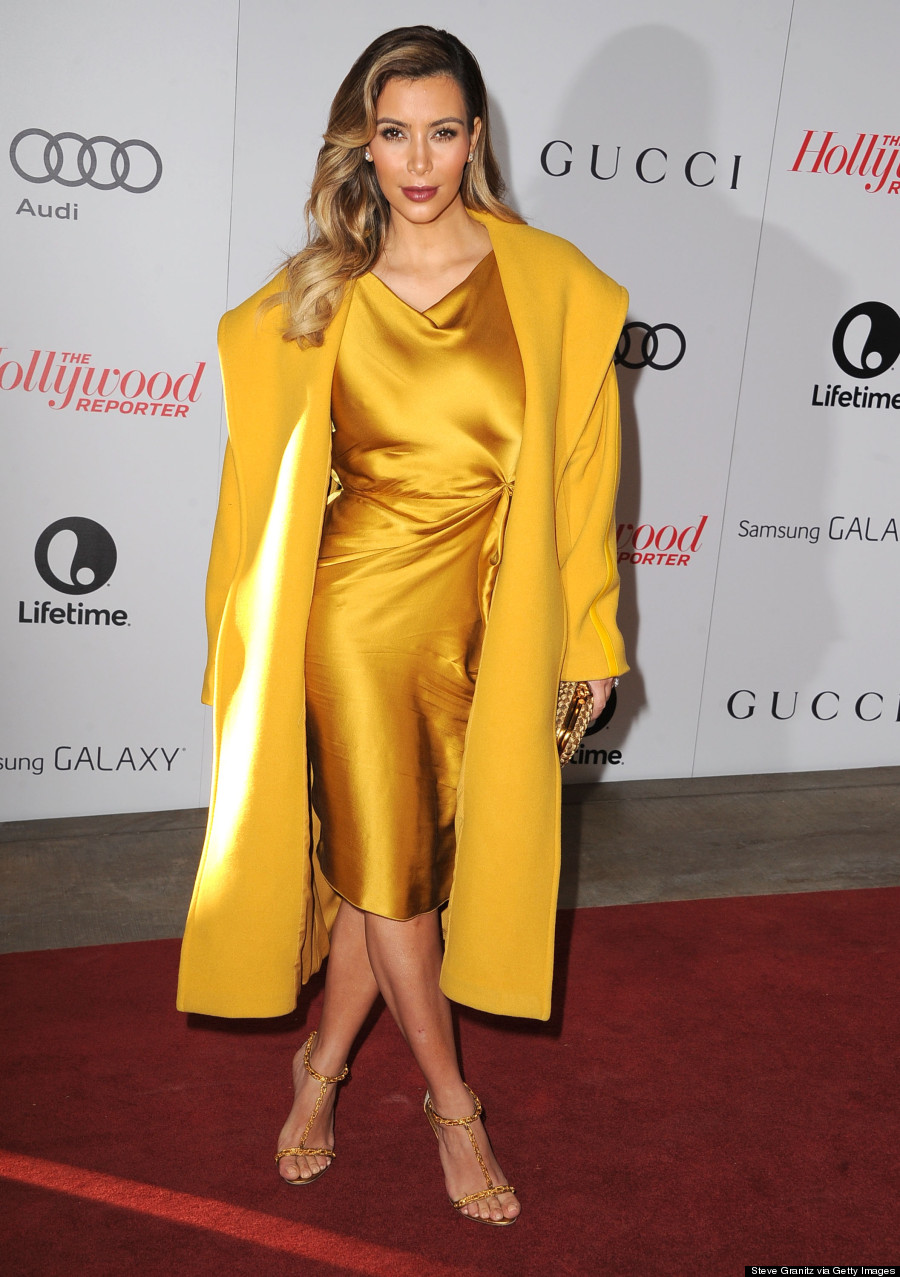 Also on HuffPost
Kim Kardashian's Hottest Moments