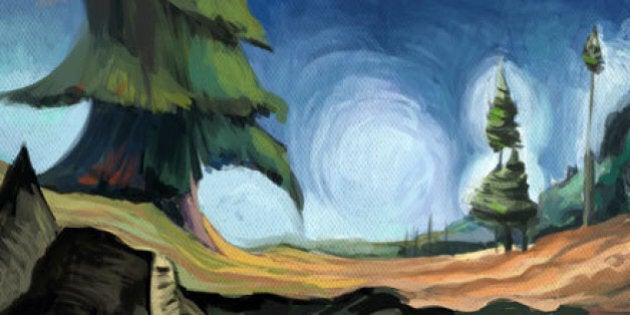 Friday's Google Doodle shows the company name subtly spelled out in an image designed to look like one of Carr's famous paintings, which illustrate natural landscapes and indigenous communities throughout the Pacific Northwest.
Carr was born in Victoria on Dec. 13, 1871. She studied art at the California School of Design and later the Westminster School of Art in England, and also spent a year in France.
But a six-week trip to B.C. First Nation villages in 1912 had the most profound influence on her work. Carr traveled to Kwakwaka'wakw, Nisga'a, Haida and Gitxsan villages and produced drawings that would inform her paintings for the next 30 years.
Some of her more notable paintings include "The Crazy Stair," which sold for $3.39 million at a Heffel auction in Toronto last month, exceeding a pre-auction estimate of $1.2 to $1.6 million.
The Google Doodle comes as the Vancouver Art Gallery is hosting a Carr exhibit that shows paintings from two trips she made to indigenous villages on Haida Gwaii.