Rob Kim via Getty Images
It's been more than 20 years since "Pretty Woman" was released but Julia Roberts is still rocking those famous Vivian Ward legs.
The stunning 46-year-old showed off her fab figure at the New York premiere of "August: Osage County" on Thursday looking as if she hasn't aged a day since she put on those thigh-high boots in 1990. (Only, more fabulous.)
Putting those silly pregnancy rumours to rest, the newly minted Golden Globe nominee rocked a purple Proenza Schouler dress that featured a v-neckline and a faux-wrap asymmetrical layered tiered skirt.
The mom-of-three accessorized with matching satin pumps, a gorgeous emerald-and-gold art deco necklace and matching earrings.
One person who was there to appreciate Julia's gorgeousness was her "My Best Friend's Wedding" co-star Dermot Mulroney, who also appears in "August: Osage County."
The film is up for three SAG Awards (Meryl Streep for Best Actress, Roberts for Best Supporting Actress and Best Ensemble Performance) and both Meryl and Julia are nominated for Golden Globes for their roles in the film.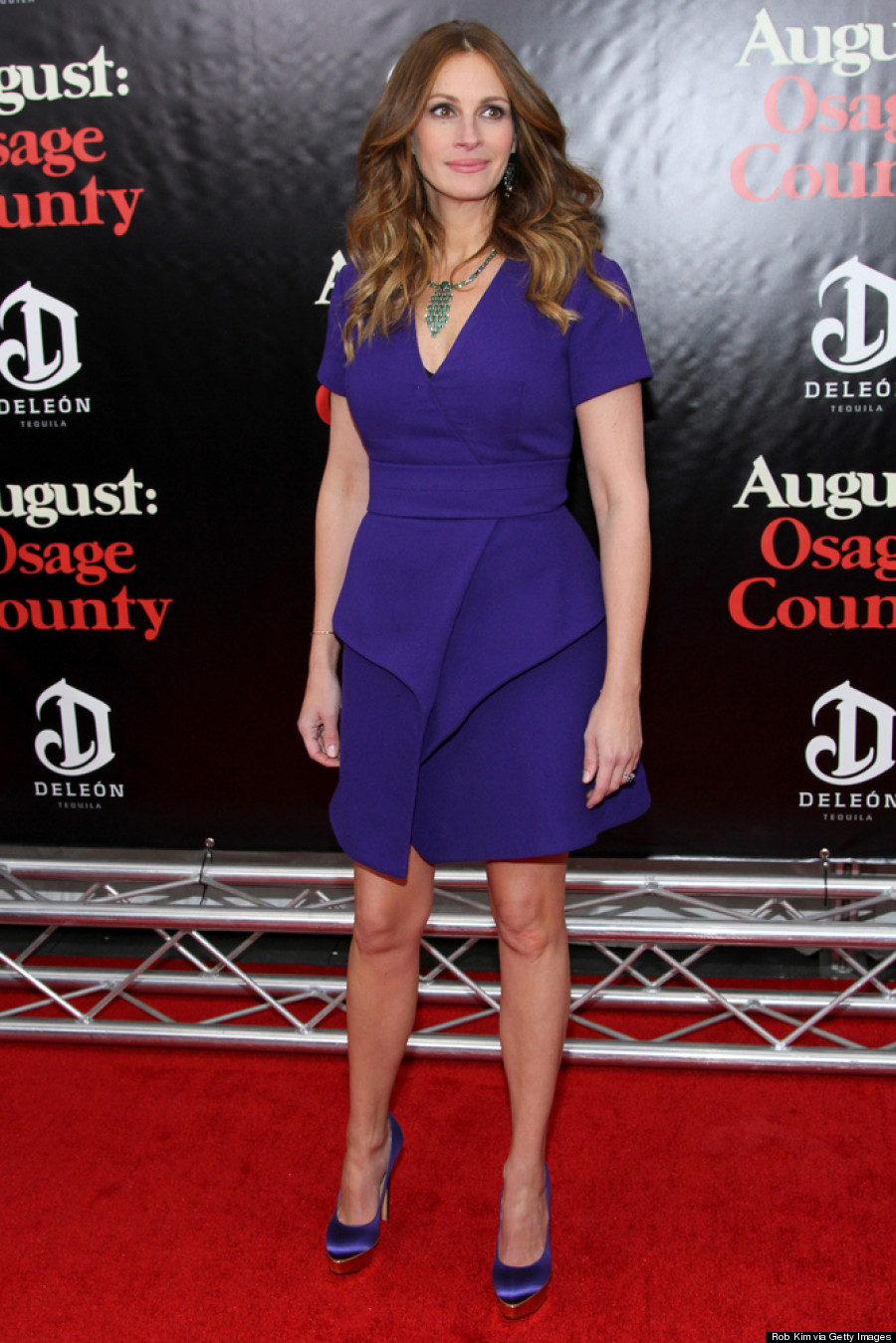 She has the best smile in the world:
Julia Roberts' Style Evolution