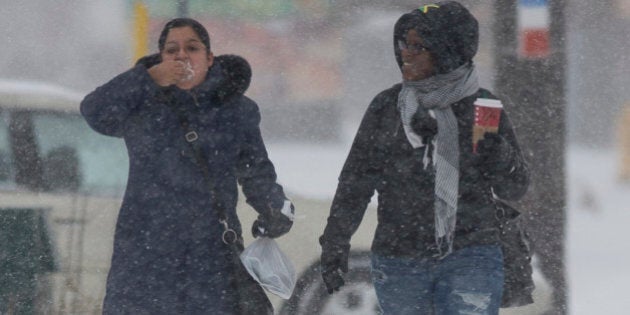 HALIFAX - Flights were grounded at airports across the Maritimes on Sunday as a powerful snow storm blew through the region, knocking out power and causing white-out driving conditions.
Winter storm warnings blanketed Nova Scotia, Prince Edward Island and most of New Brunswick as the intense storm blasted the provinces with heavy snow and high winds.
"It's a large storm that's affecting probably 80 or 90 per cent of the Maritime provinces," Environment Canada meteorologist Jean-Marc Couturier said in an interview on Sunday. "It's a large storm with a lot of punch, a lot of vigour."
Couturier said up to 30 centimetres of snow was expected for parts of Nova Scotia, with the snow changing to a mixture of ice pellets and freezing rain Sunday afternoon.
Southern New Brunswick was expected to get up to 45 centimetres of snow, while northern parts of the province would see up to 20 centimetres.
Up to 35 centimetres of snow was forecast for P.E.I. before the storm passed through Nova Scotia and tracked towards Newfoundland overnight Sunday.
Dozens of flights at the Halifax Stanfield International Airport, the Fredericton International Airport and the Charlottetown Airport were cancelled as the provinces grappled with winds up to 90 km/h.
"With the high winds, we are expecting a lot of blowing snow," said Couturier from Halifax. "Large snow drifts will form in certain areas and there's poor visibility."
More than 5,500 Nova Scotia Power customers from across the province were without power on Sunday evening. Power was also knocked out for nearly 2,000 NB Power customers in Sackville, N.B., and St. Stephen, N.B.
Ferry crossings between Nova Scotia, P.E.I. and New Brunswick were cancelled.
VIA Rail Canada, however, said its trains were operating according to schedule Sunday despite the poor weather.
RCMP were advising people to stay off the roads or drive with extreme caution as blowing snow was creating limited visibility and slippery driving conditions. Police said multiple cars had gone off the road, but no injuries were reported.
The same storm system dumped 15 to 25 centimetres of snow in parts of southern Ontario on Saturday.
Dozens of flights through Toronto Pearson International Airport were delayed or cancelled over the weekend.
Ontario Provincial Police said the weather may have also been a factor in a head-on collision that killed two people near Barrie, Ont.
There were a number of other accidents on snowy roads, including a 20-car pileup on the Queen Elizabeth Highway in Mississauga, Ont.
The storm then made its way to southern Quebec late Saturday and into Sunday, dumping up to 30 centimetres of snow in some areas.
Heavy snow and high winds forced the closure of a key highway in the Quebec City area. Another highway in Montreal's east end was also closed following an accident.
A spokesman for Transport Quebec urged drivers to stay off the roads until Monday if possible.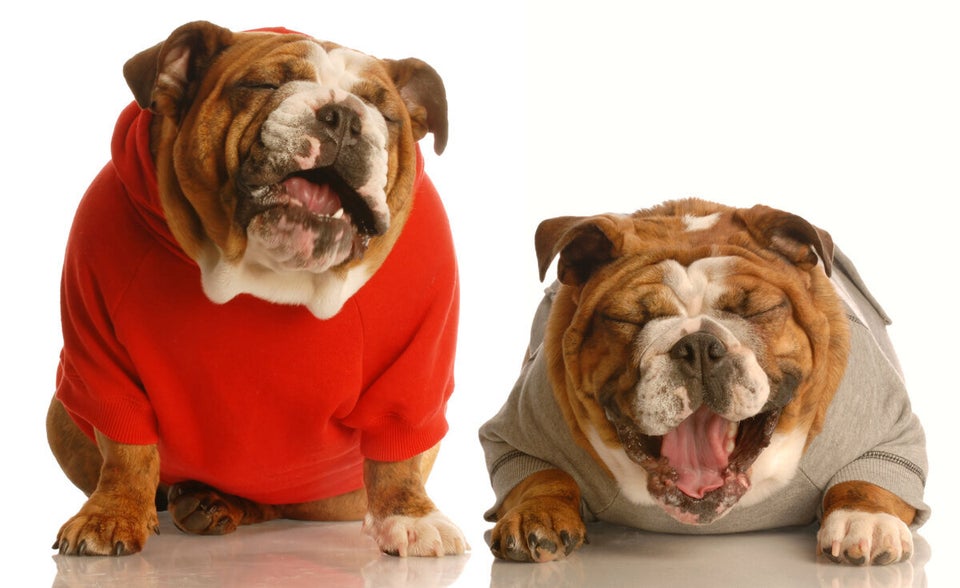 How HuffPost Alberta Readers Survive The Cold