Vogue
Anna Wintour must have a crush on Cate Blanchett because the editrix put the Australian actress on the cover of Vogue for the fifth time!
The "Blue Jasmine" star covers the January 2014 issue wearing an arty black, white, red, blue and yellow top and matching jewelry by Celine from their Spring/Summer collection and looks gorgeous, natch.
Photographed by Craig McDean, the 44-year-old blond looks as if she's caught in the middle of a fascinating conversation which we would love to be a part of.
The actress appears on the cover to promote her buzzworthy film "Blue Jasmine," which has already garnered her a Golden Globe nomination and plenty of respect from her peers.
Cate has previously appeared on the fashion bible's cover in 2009, 2006, 2004 and 2000.
Cate is flawless!
January 2014: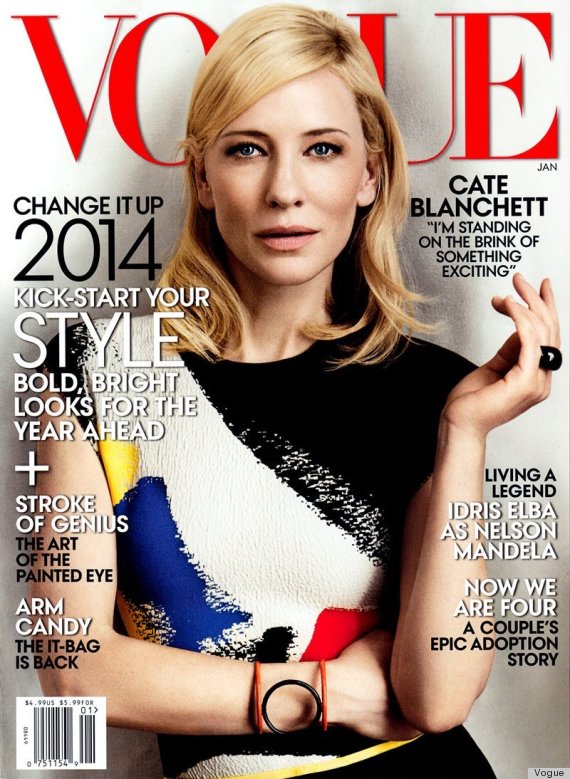 December 2009: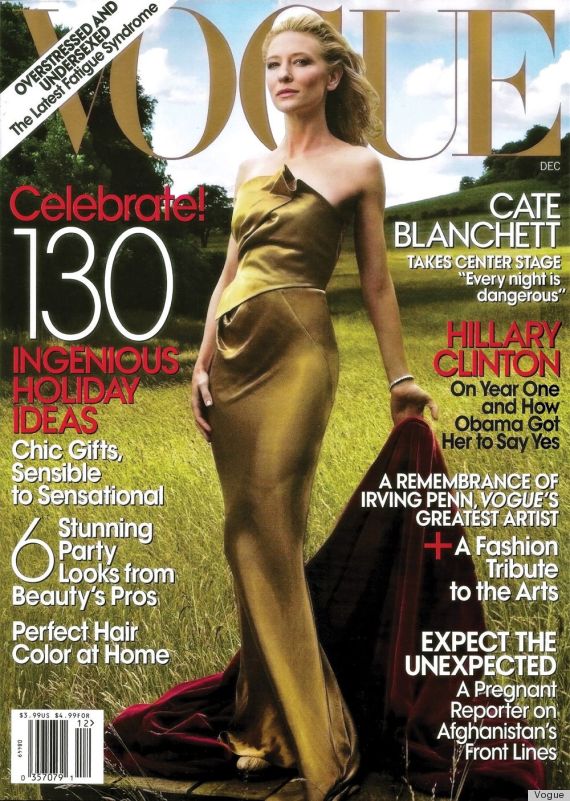 November 2006: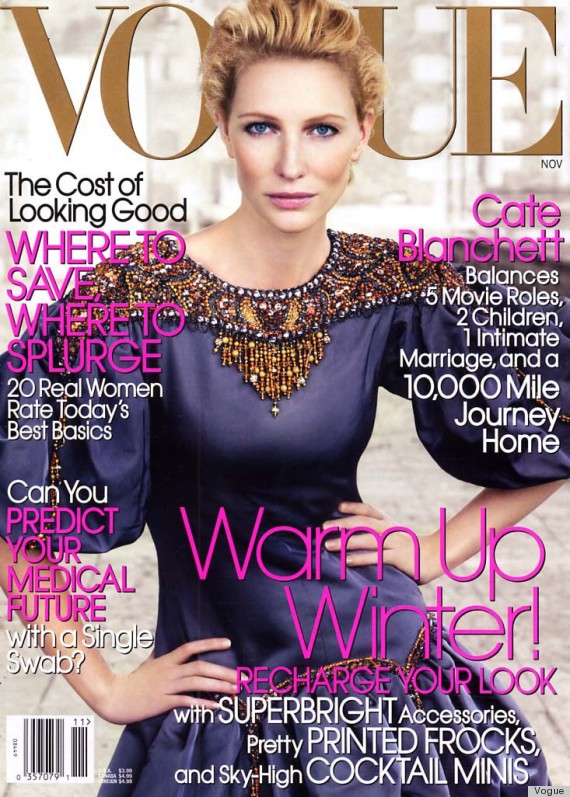 December 2004: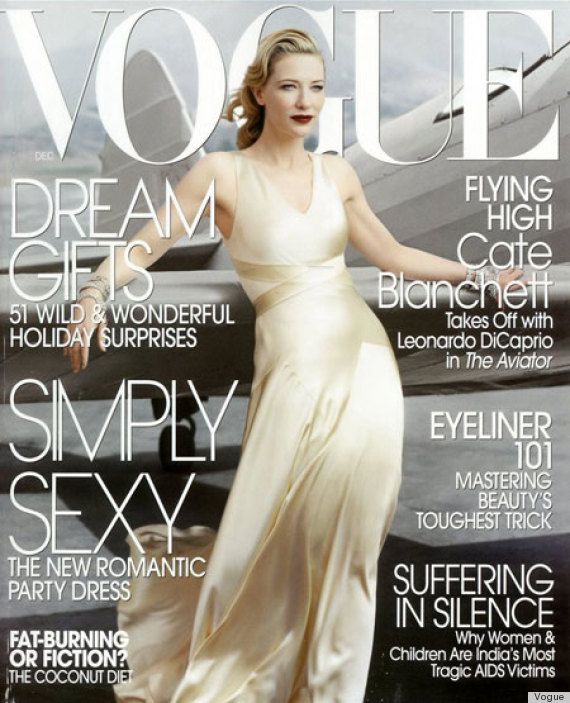 July 2000: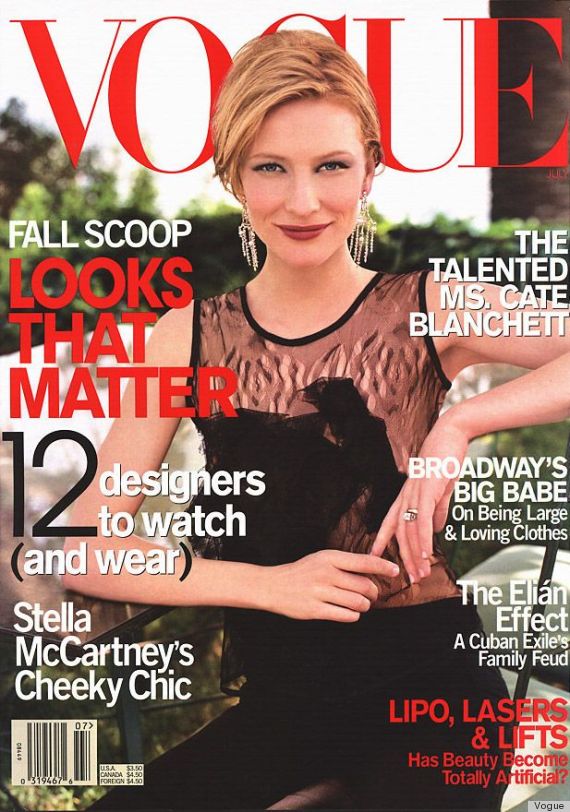 See the luminous star through the years: