Alfred Eisenstaedt via Getty Images
We already knew that Marilyn Monroe was one of the most beautiful women of the 20th century, but a rare photo that has started making the rounds online proves that the late Hollywood icon was even more stunning than we thought.
A photo of Marilyn Monroe without makeup was posted to Reddit over the weekend, and judging by the hundreds of comments that have already appeared, it seems that the "Some Like It Hot" actress is still as popular and admired as ever.
In the pic, the blond bombshell is wearing a teeny tiny black-and-white bikini and sporting a huge smile after taking a dip in the pool that's pictured behind her. While we don't know what year the photo was taken (Monroe died of a barbiturate overdose in 1962 at the age of 36), it's clear that "The Seven Year Itch" star looks healthy and happy.
With her signature platinum curls soaked by the water, the "Gentlemen Prefer Blondes" actress looks stunning without a hint of makeup on her clear face which is a a bit red from exertion (perhaps she went for a long swim in the pool!).
Even though Marilyn has been dead for more than 50 years, we still can't get enough of the legendary actress; just this past summer, never-before-seen pics of the sexpot were released to great fanfare and Chanel No. 5 released a commercial this November starring the dead superstar.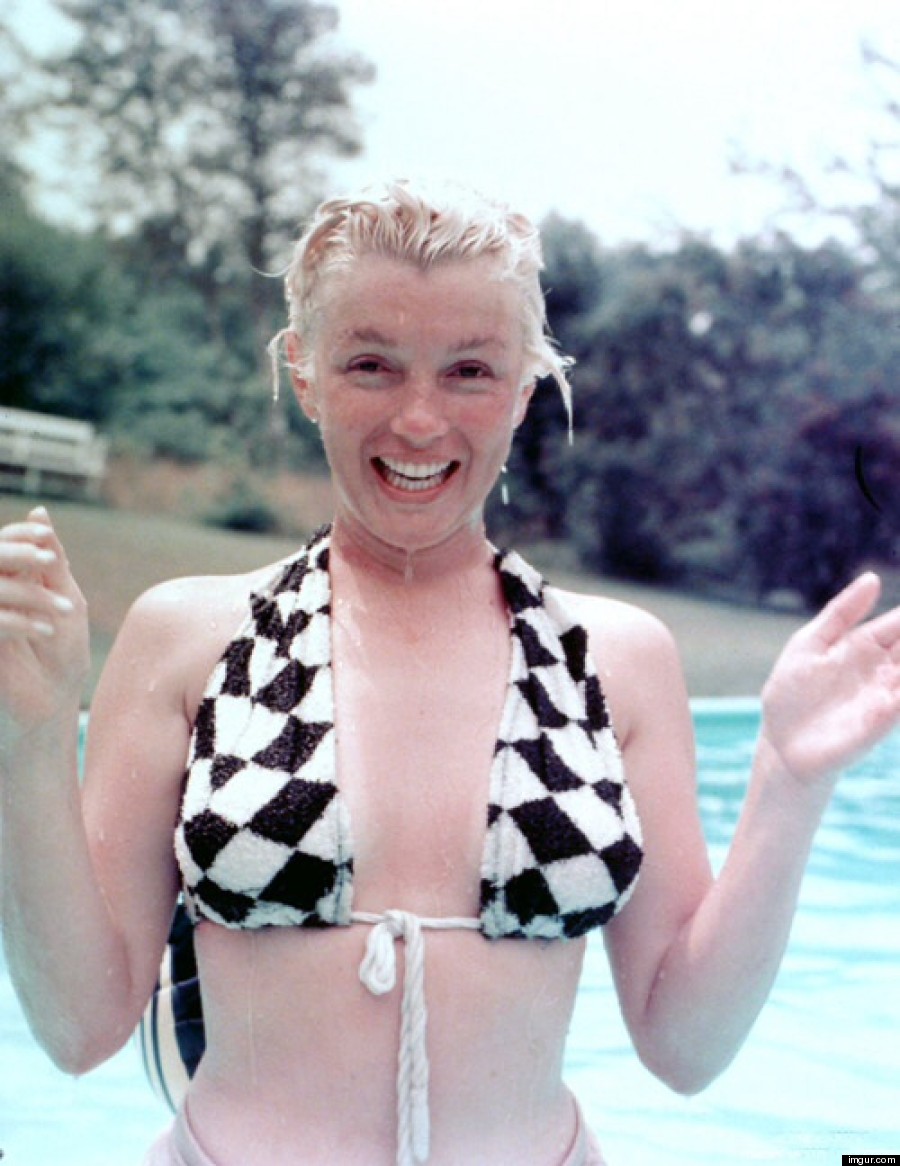 Marilyn was a classic beauty:
The Glamorous Life Of Marilyn Monroe