Bryan Steffy via Getty Images
We're used to seeing Playboy Playmates with their clothes mostly off and tons of lipstick and eyeliner on but a new photo making the rounds on the Internet proves that even bunnies like to go without makeup for a day.
A pic of Playboy of the Month Crystal Harris (who's the wife of Mr. Playboy himself, Hugh Hefner) was posted on Reddit which shows the 27-year-old posing next to her 87-year-old husband and clutching an adorable King Charles Cavalier puppy.
The blond bombshell sports a bare face, a loose ponytail and a black maxi dress and looks absolutely stunning (as she should - the woman is not even 30!).
Hef meanwhile dons his trademark red bathrobe and sailor's hat while sandwiched between his much-younger wife and another young woman who delivered the cute pup to the couple at the Playboy mansion in L.A.
The couple got married in 2012 after dating for three sorta tumultuous years which included a cancelled wedding and a Playboy cover that featured a subtle dig at the young model.
Although Hef has been keeping himself out of the spotlight (most likely still in the honeymoon phase with his bride), Playboy itself is still making headlines thanks to Kate Moss' first sexy foray into the magazine.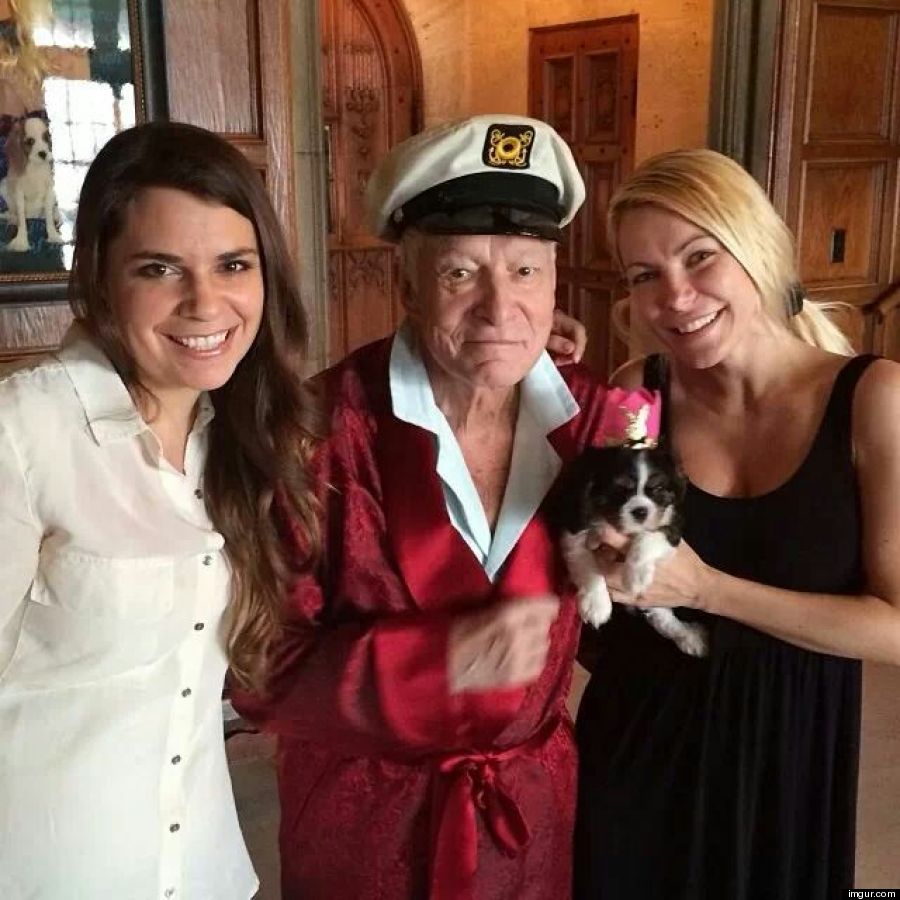 Crystal with makeup: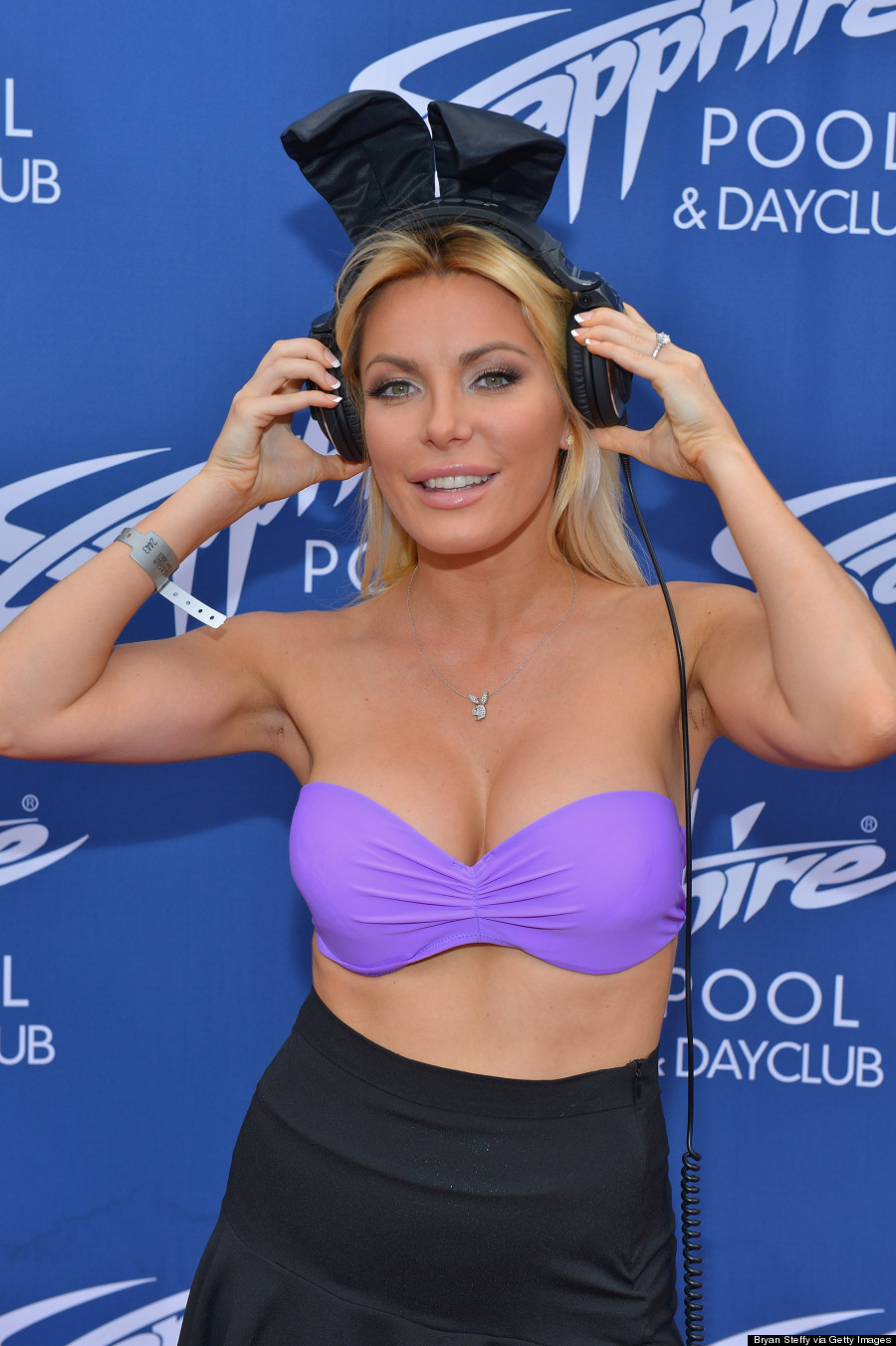 Crystal is in good company: