One would think with his lengthy, and bad PR-plagued Believe world tour at an end, Justin Bieber might just decide to keep a low profile for a few days. But a statement over the weekend is sure to keep him in the headlines, once again for all the wrong reasons.
TMZ reports Bieber showed up onstage at comedian's Chris D'Elia's show Friday night at the Laugh Factory Los Angeles when he responded to D'Elia's barb about a shirt Bieber was wearing.
The shirt had "33" on the front but nothing on the back. "No name on the back, hey that means he's only f--king himself!" D'Elia said. Bieber then responded with "and bitches!" Bieber then quickly thanked everyone for coming out to the show before leaving the stage.
The clip begins with D'Elia stating he has a special guest coming out but keeps it a secret briefly. "I got a special treat for you guys, I'm going to invite somebody on the stage. You're not going to believe me who it is until he gets to the stage. It's Justin Bieber everybody. Give it up for my friend Justin." Bieber then took to the stage which seemed to startle and surprise the audience before uttering "Yo!" "It's not a hologram, motherf---ers," D'Elia said.
The comedian then poked fun at Bieber's outfit, dubbing it "most ridiculous," and making fun of his leather tank-top and his drop-crotch Hammer pants. "This area is so big it's like, 'Eh, you don't even know where my d--k is. My d--k could be anywhere. My d--k could be inside you." D'Elia then mocked Bieber's watch. When asked if he was sporting knee pads, Bieber said it was "just swag."
Bieber tweeted about the appearance afterwards.
In related news, TMZ also reports the singer wishes to keep a deposition next month top secret. An attorney for Jeffrey Binion -- a Miami area paparazzo suing Bieber after he was allegedly assaulted by one of Bieber's entourage choked him and took camera equipment -- will be asking Bieber questions regarding the incident. Bieber's lawyers feel a video deposition featuring Bieber answering questions from Binion's lawyers will "be published to the public."
In related news, Bieber's documentary "Believe" makes its premiere on Christmas Day.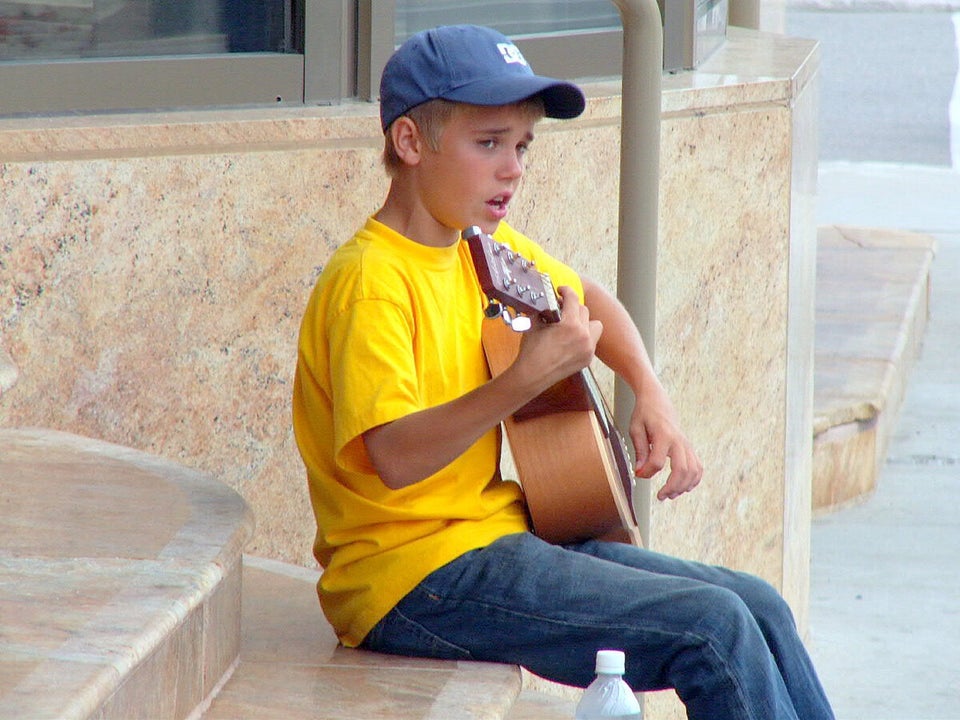 Justin Bieber through the years