NBC via Getty Images
We never thought we'd ever be comparing Celine Dion to Selena Gomez but anything is possible in celebrityland!
The Quebec chanteuse performed on "The Voice" on Tuesday wearing a sexy Versace mini which made us do a double-take because it was the same dress (only much shorter) that Justin Bieber's ex wore earlier this year.
Dion sang her heart out in the revealing dress which featured a top that peeled away to the side to reveal a lacy sheer corset (well hello, Queen of Hotness!).
The dress was nearly identical to the Atelier Versace Justin Bieber's ex wore at the 2013 MTV VMAs in August only her version was floor length and featured a sexy thigh-high slit.
While we love the way Selena styled her outfit (those see-through pumps are ah-may-zing) we have to give props to Celine for rocking such a daring outfit and looking absolutely fabulous in it.
Even the Canadian's duet partner Ne-Yo struggled to take his eyes off the gorgeous 45-year-old when they were performing their song "Incredible."
One other thing we couldn't take our eyes off of was the "My Heart Will Go On" singer's ring finger, which was noticeably wedding ring free. Although neither Celine nor her husband Reneé Angélil have commented on their rumoured marriage problems, the singer has been spotted ring-free and recently admitted that her marriage has had "tough times."
Whether her marriage is nearing its end or not, we know that Celine is a survivor and will pull through.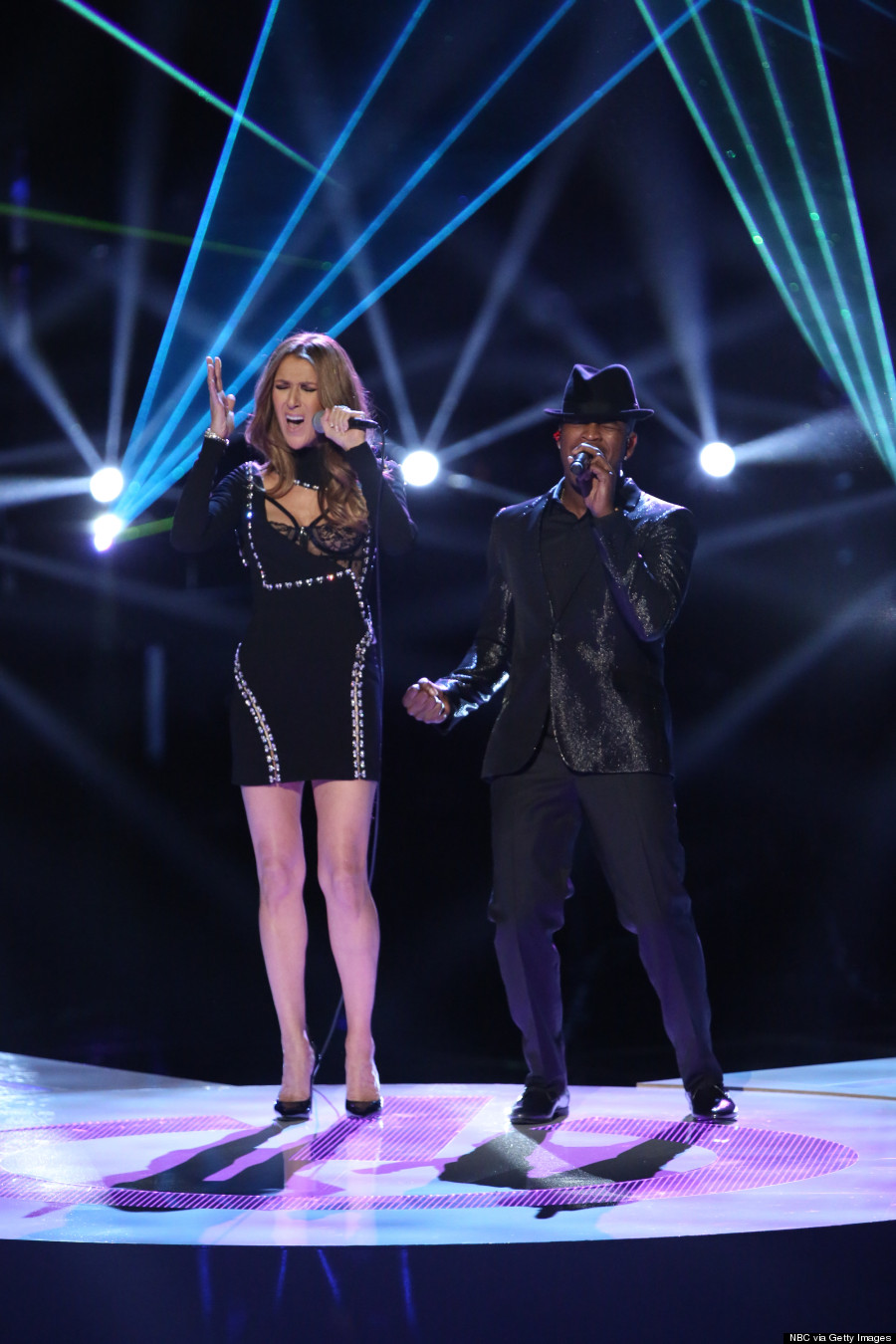 Selena Gomez at the MTV VMAs: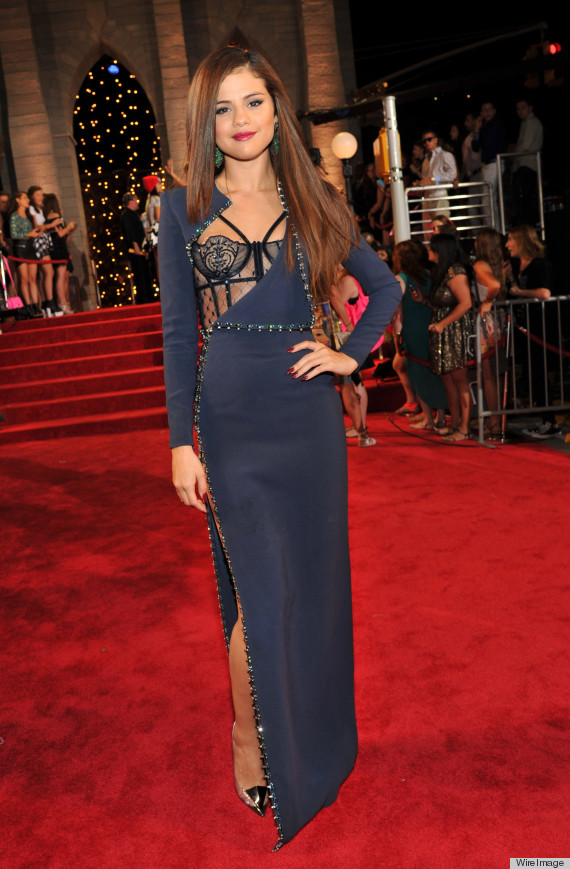 Also on HuffPost
Celine Dion's Style Evolution (PHOTOS)