When it comes to our comments, it's Christmas every day.
For a Huffington Post editor, there's nothing quite like prying open the laptop every morning to see what kind of gifts readers have left under a story.
A few lumps of coal, to be sure.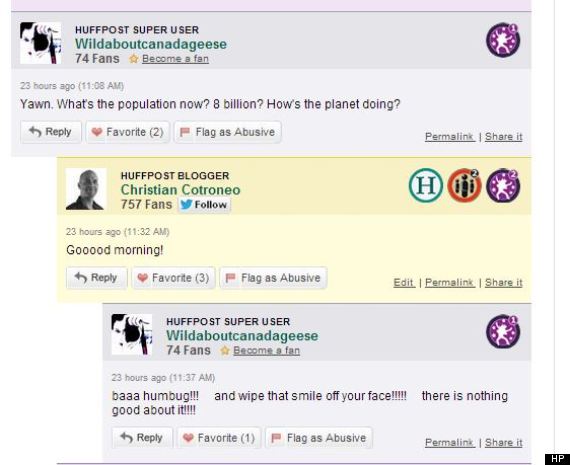 We are frequently taken to task, not only for typos and other wrongful miscellany in the story -- but also for our bad jokes.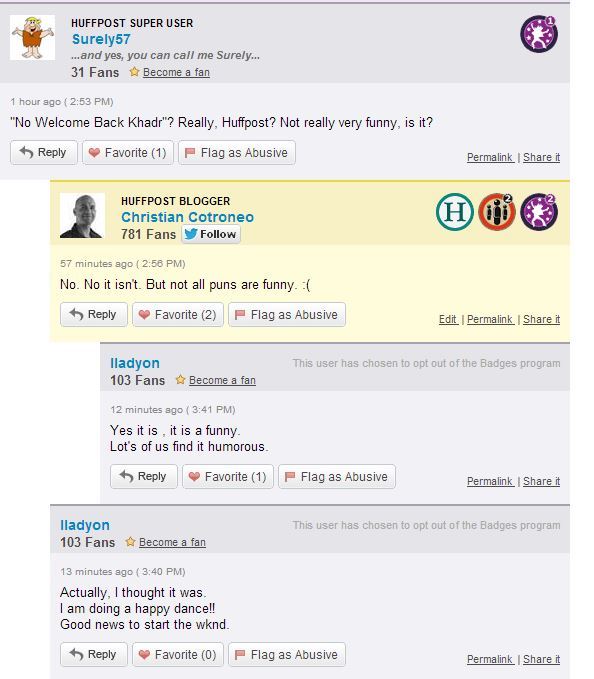 And plenty of suggestions about editorial choices.

In all, we thrilled to host some 1.3 million comments on HuffPost Canada stories in 2013. And you have left countless more on HuffPost stories from the UK and the U.S.
That's said, let's not tiptoe around the elephant in the room. Our comment system has just undergone a rather seismic change recently.
It's the end of anonymity. Let's face it, there be dragons online. And trolls. In December, HuffPost overhauled the commenting platform, requiring readers to link their profiles to a Facebook account. An oft-misunderstood aspect of the move is exactly how public our readers will be.
Everything you need to know about the new system is right here.
The big idea? We're looking to put some accountability into the comment section. In other words, troll hunting.
As HuffPost's community director Tim McDonald writes, "we are pulling the switch in a way that will keep the best parts about commenting on HuffPost while bringing more civility and accountability to the experience."
We're betting you will still bee-line it for the bottom of the page, where the real story is often written -- the mildly moderated rush of humanity that makes world events a truly shared experience.
And what the news unites, no moderator can separate.
Take, for example, what happened when a couple of strangers met in a comment section earlier this year.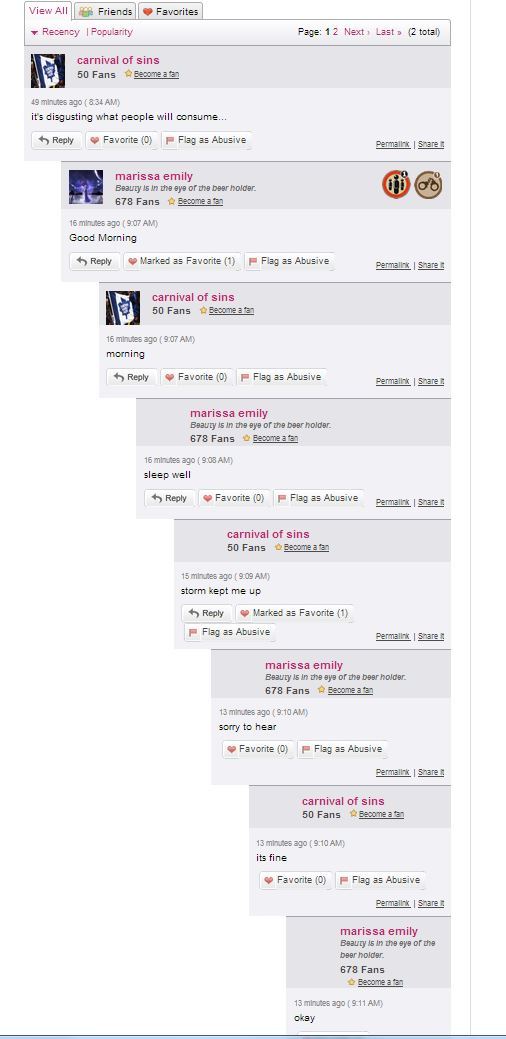 Want more? Here are some of our very favourite comments of 2013.
Please keep them coming. Start right here, even.
Also on HuffPost
HuffPost Canada's Comments Of The Year