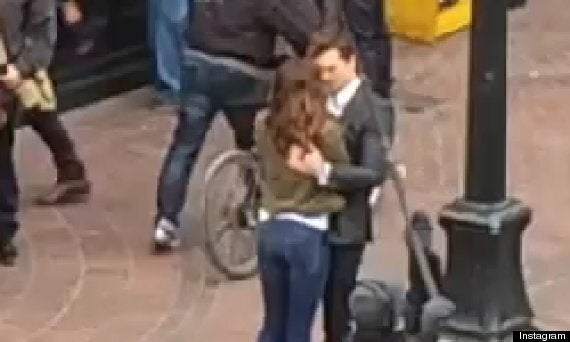 The "Fifty Shades Of Grey" production brought heat to a chilly Thursday morning in Vancouver, when passersby were treated to a steamy kiss between the film's stars, Dakota Johnson and Jamie Dornan.
The pair, who play lovers Anastasia Steele and Christian Grey, were caught on video by Instagram user meesh_au.
The same Instagrammer also caught an image of extras on bikes prepping for their big moment.
Johnson was photographed by Twitter user @pursuit23 arriving on set in Gastown all bundled up in a thick coat, Ugg boots and clutching a coffee.
While Dornan caught the eye of @VancityFilming, the actor looking very intense as he waited for the scene to begin.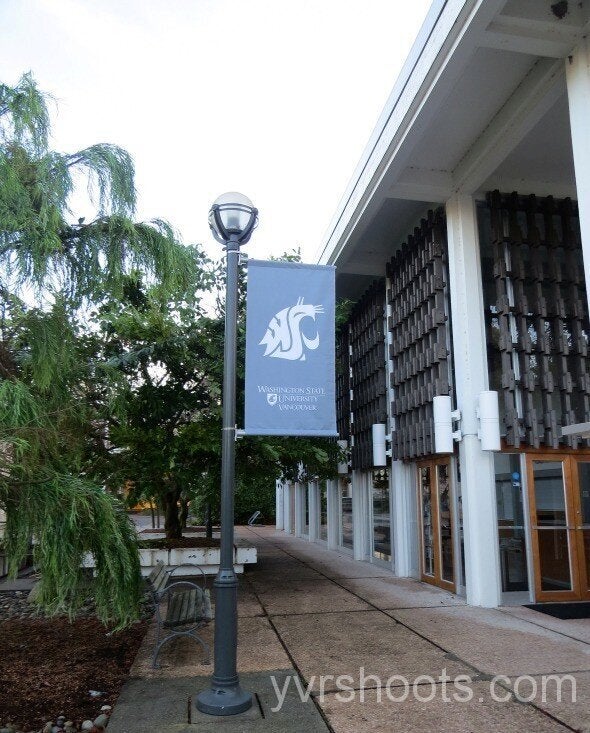 "Fifty Shades of Grey" Films at UBC