twitpic
It was a fairytale come true for royal watchers and "True Blood" fans when a photo of Prince Harry and Alexander Skarsgard together made its way through the Internet on Wednesday.
Blogger and "The Social" host Elaine Lui tweeted a photo of the hot twosome as they attended a presentation at the National Science Foundation Amundsen-Scott South Pole station after completing a 200 mile Antarctic expedition to the South Pole called the Walking With The Wounded.
But can we just take a moment to bask in the fact that the fourth-in-line to the English throne and Eric Northman himself were just standing a few feet away from each other?? We can't handle all that hotness!
Prince Ginger and the Swedish babe didn't look worse for the wear after their three-week long walk which included pulling sleds across the frozen tundra of Antarctica.
Upon completing the trek, Harry said: "I'm so proud, I'm so chuffed and I'm so privileged to be here with all these guys and girls. I think we'll be having a few whiskies tonight and then everyone's looking forward to getting home. Mission success."
One of the first things Prince George's uncle will probably do when he gets home is shave off his unruly beard which grew during the expedition (although we wouldn't mind at all if he kept it!).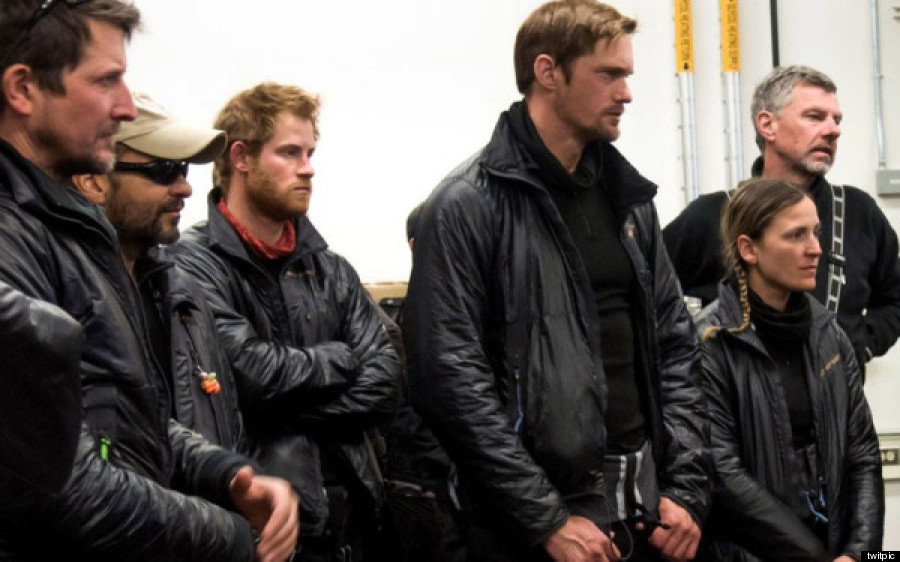 Facial hair is a new thing for Harry:
Spend Some Quality Time With Prince Harry...