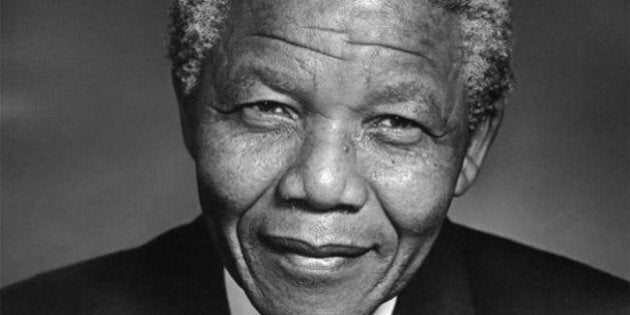 The world said goodbye to a legendary figure on December 5th. Nelson Mandela was an icon not only for his anti-apartheid work but also for his inherently forgiving and gentle nature, especially toward those who imprisoned him for almost three decades for his beliefs on the fundamental rights of a black person in South Africa.
Mandela's tumultuous political life is one that is part and parcel of his life's narrative, but here are some things aside from the traditional biographical sound bites you may not know about the towering legend.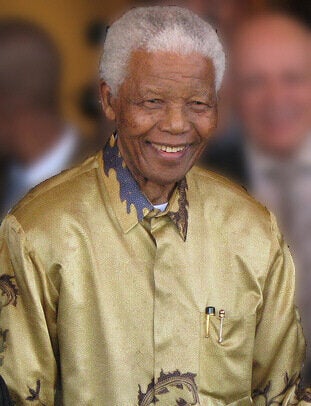 Behind the Legend: 10 Things You Didn't Know About Nelson Mandela
Though he is known simply and irrevocably as Nelson, the South African leader went by two other names: Rolihlahla and Madiba. Rolhilahla is Nelson's given name, and translated roughly to "troublemaker." Madiba is Mandela's clan name and is somewhat more casually used and interchangeable.
July 18th is Nelson Mandela day, which also happens to be Madiba's birthday. On that day, people are asked to spend 67 minutes helping someone else in need. The length of time is meant to represent the 67 years Mandela spent serving South Africa.
3. Mandela's work on women's rights
Mandela treated women's issues on the same level as any human rights issue. He frequently spoke out about many of the injustices facing women in South Africa (abuse, rape) and sought out a way for them to be solved collectively rather than still be seen as an issue women had to deal with on their own. He often spoke of the need for more women in the South African government.
4. Mandela was expelled from university
In the second year of his attendance at Fort Hare for a civil service clerical position, Mandela resigned from his student leadership position because of the lack of care of food and concerns of the Student Representative Council. He was called an insubordinate for his decision and given an ultimatum to conform but was ultimately expelled .
5. Strength through poetry
Mandela famously found strength during his time in prison from the poem "Invictus" by William Ernest Henley.
6. Mandela ran away from home
When Madiba was 19 years old, weeks after he had come home from his school expulsion, he was set to have an arranged marriage. Mandela felt trapped and ran away from home, eventually settling in Johannesburg.
Because of the harsh working conditions while he as imprisoned, Mandela eyesight was permanently damaged from the glare of the sun while he did hard labour.
8. Mandela earned a bachelor's degree while still in prison
Before Mandela was imprisoned, he had begun to study law at the University of Witwatersrand through correspondence. But that wouldn't be the end of his law studies: Mandela enrolled in the University of London's correspondence program and received a Bachelor of Law degree, all while he was still in prison.
9. Mandela contracted illnesses while imprisoned
One of the more notable sicknesses Madiba dealt with during his days of imprisonment was tuberculosis.
10. Stevie Wonder dedicated his Oscar to Mandela