Let's face it – 2013 wasn't exactly a banner year in Canadian politics.
Between the Senate expense scandal, the gas plants fiasco in Ontario, the odious saga in our biggest city, and any number of other embarrassments and indignities, few could blame Canadians for feeling disillusioned with the people elected – or appointed – to serve them.
It was downright depressing at times.
But even amid a steady stream of allegations, obfuscation, petty insults and attacks, three things really stood out as particularly disheartening this year.
1. Patrick Brazeau's very public fall from grace
At the time of his appointment in 2008, Brazeau — just 34 at the time — was the third youngest person ever named to the upper chamber.
Prime Minister Stephen Harper must have believed the former national chief of the Congress of Aboriginal Peoples would contribute much to public life.
But as 2013 comes to an end, Brazeau finds himself suspended from the Senate, toxic to his former colleagues and facing charges.
Senator Marjory LeBreton even controversially called him a "human tragedy" and "experiment gone wrong" back in September.
"Here's a person that got appointed to the Senate, could have done great work for his people," she lamented.
Sure, senators Mike Duffy and Pamela Wallin also had awful years, but Brazeau's was far more troubling at a human level.
In February, he was charged with assault and sexual assault after an incident at his home in which he allegedly punched a woman, spat in her face and pushed her down the stairs. None of the allegations have been proven in court and the senator has pleaded not guilty.
Conservatives wasted little time in removing Brazeau from caucus and pushing his forced leave of absence from from the so-called chamber of sober second thought.
"It is extremely appalling and disappointing and we all feel very let down," said Harper.
Brazeau's arrest came a day after a Senate committee announced it had hired independent auditors to examine his housing expense claims. Those claims are the subject of an ongoing RCMP investigation.
In an affidavit filed in an Ottawa court in August, the RCMP alleged Brazeau claimed his father's home in Maniwaki, Quebec, as his primary residence, while renting a home in Gatineau, Ontario, in order to claim a $22,000 a year housing allowance.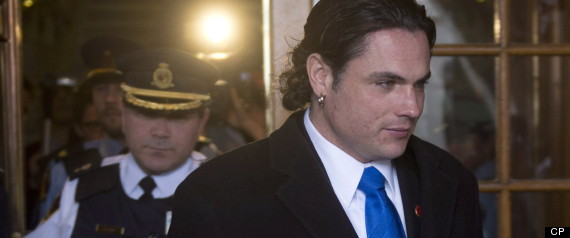 Not long after, a report was published quoting anonymous senators saying they urged Brazeau to seek help for substance issues for nearly two years.
"He's got nobody," one told Global News. "Nobody."
And in October, there were strange reports of police and paramedics being called to his home around 4 a.m., with Brazeau's former spokesperson appealing for privacy on his behalf.
But it was Brazeau's speech in the Senate just prior to his suspension for two years, without pay or benefits, that perhaps encapsulated just how much things have changed.
In a profoundly sad scene, Brazeau grew emotional while addressing his young children.
"It is very important that you understand that I am not guilty of what some of these people are accusing me of," he said. "It is very important that you know that I am not a thief, a scammer, a drunken Indian, a drug addict, a failed experiment or a human tragedy. That's for you, LeBreton."
2. Nigel Wright's destroyed reputation
Why did Harper's former right-hand man write a $90,000 cheque for Duffy?
If you believe Nigel Wright, it was to repay money he says taxpayers were owed.
If you believe Duffy, it was all part of a "nefarious scheme" and cover-up orchestrated by the Prime Minister's Office.
But either way, the RCMP now allege Wright broke the law, which is a pretty stunning turn of events for a man once lauded as having reached the top of both the business and political world without making enemies.
Wright gave up an extremely lucrative career in the private sector – he was reportedly making about $2 million a year as a managing director at Onex Corp. – to serve as Harper's chief of staff.
It's clear, then, that he didn't take the job because he needed the money. He wanted to serve his country.
Court documents released in November show that in three years working in the PMO Wright did not make a single expense claim — not for meals, hotels, travel on government business — and instead paid those costs himself.
Wright told the RCMP he estimates he is out of pocket "tens of thousands of dollars."
His belief, apparently, was that taxpayers shouldn't have to pick up his tabs if he could legitimately afford to pay them himself.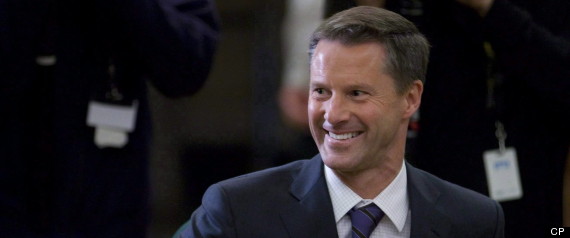 That attitude may help explain why, despite everything that has happened, two top Tory ministers and potential leadership aspirants have defended Wright as a man of integrity.
"I know Nigel Wright to be a person of good faith, of competence, with high ethical standards," said Employment Minister Jason Kenney. "And as far as I can tell, this was an uncharacteristic lapse of judgment on his part."
"He's a very principled individual, he's somebody who is honest, he's worked hard for our party in the past," said Justice Minister Peter MacKay.
The prime minister didn't immediately call for Wright's resignation when the news of the secret deal first broke in May, but Harper has now pushed him firmly under the bus.
In October, Harper eviscerated his former top staffer with some remarkably tough language during question period.
"On our side there is one person responsible for this deception and that person is Mr. Wright. It is Mr. Wright by his own admission," he said.
Because of his actions this year and the choices he has made, Wright has gone from a respected public servant to an alleged criminal who has been publicly branded a deceiver by the prime minister.
We don't yet know for certain why Wright did what he did or how this mess will play out, but we do know there's something very depressing about the sorry state in which he now finds himself.
3. Mayors behaving badly
It was, to put it plainly, a very bad year for municipal politics.
Much has been written about Toronto, where Mayor Rob Ford eventually admitted to smoking crack cocaine in a "drunken stupor" and was stripped of his most meaningful powers.
But there were so many other intensely ugly moments with Ford along the way that it was almost too difficult to keep up.
The admitted drinking and driving. The alleged groping. The foul words allegedly directed at women.
What about when he ran over a female city councillor during a meeting because he was worried his brother was getting in a fight in council chambers?
Or the despicable suggestion that a respected Toronto Star reporter took photos of his young children?
And, of course, there's the ongoing police investigation which reminds us that this strange spectacle isn't funny.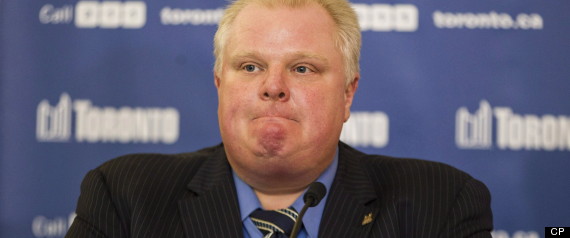 But while Ford may have sparked headlines and punch-lines around the world, there were plenty of other mayors who disappointed in 2013.
The mayor of London, Ontario was charged with fraud in January after allegedly using taxpayer money to help pay for his son's wedding back when he was a federal cabinet minister and Liberal member of Parliament.
Joe Fontana has denied wrongdoing but also refused to step down while the charges are before the courts.
In Laval, former mayor Gilles Vaillancourt was charged with gangsterism in May. Yes, gangsterism.
His replacement, interim mayor Alexandre Duplessis, quit in June amid a strange controversy involving a prostitute and alleged extortion.
In Montreal, Michael Applebaum, the man picked to serve as interim mayor after Gerald Tremblay quit amid corruption accusations, also resigned in June after he was slapped with 14 criminal charges, including fraud. Applebaum, too, maintains his innocence.
And both Winnipeg Mayor Sam Katz and Mississauga Mayor Hazel McCallion survived conflict of interest complaints.
And there were other countless other miserable moments that didn't make this list.
Like when a federal court judge ruled that, yes, electoral fraud did take place in 2011.
Or when an MP was charged with Elections Act violations.
Or when a female provincial party leader was called a "whore" on the radio.
It's all enough to make you cry.
But if there's any solace to be found, at least there's nowhere to go but up.
Here's hoping for better — much better — in 2014.
Also on HuffPost