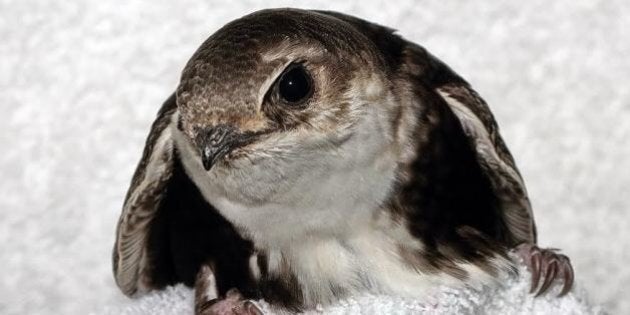 "Taylor" the swift can't fly yet, so the Wildlife Rescue Association of B.C. (WRA) is raising money to drive it to California and reunite the stranded bird with its own kind.
The white-throated swift was found on a sidewalk in Coquitlam and taken to the association on Nov. 4, according to a news release.
Swifts never land on the ground of their own volition, and only use their legs to grip at vertical surfaces or wires, Global News reported.
Check out some photos of "Taylor," the white-throated swift. The story continues after the slideshow: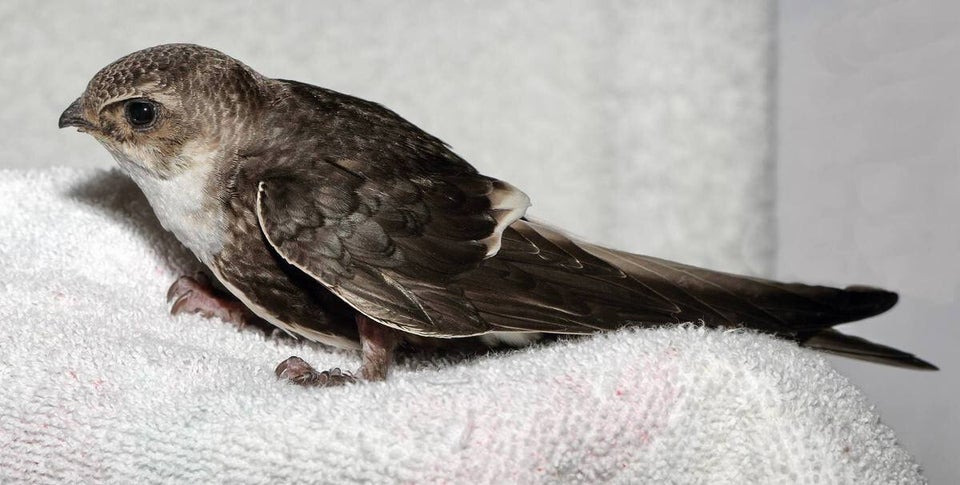 "Taylor" Swift Needs Rescue
The bird was underweight and suffering from Central Nervous System trauma. It received 10 days of medical treatment and supportive care before it could be conditioned for release into the wild.
But allowing Taylor to fly again in a Vancouver winter would be a death sentence, as white-throated swifts are not usually found this far north in the cold season.
So the WRA is coordinating "Operation Taylor," a fundraiser to drive the bird from its Burnaby headquarters to Native Songbird Care and Conservation in Sebastopol, Calif., where it can live in a warmer climate with more food sources and other members of its species.
The association is seeking $1,600 to make the road trip, with the money paying for gas, wildlife export permits, border broker fees, accommodation and food.
The WRA says driving the swift is the safest option, as it will allow staff to feed it every hour before it is handed over to the care centre.
It's a long, expensive trip, but association staff say it's worth it because Taylor has a good chance of survival, Global News said.