Is this an early Christmas present to Paulina Gretzky's fans? Nope, she's just saying 'good night.'
Our favourite honourary Canadian Paulina Gretzky posted a revealing picture of herself last night sporting a cut-out lace bra and matching black underwear.
The recent Maxim cover girl captioned the photo, "Goodnight&Sweet Dreams," leaving the rest of us wondering what she has planned for her actual Christmas outfit. The NHL heiress wore a nude lip, black liner and left her hair wavy as she posed on a fur blanket.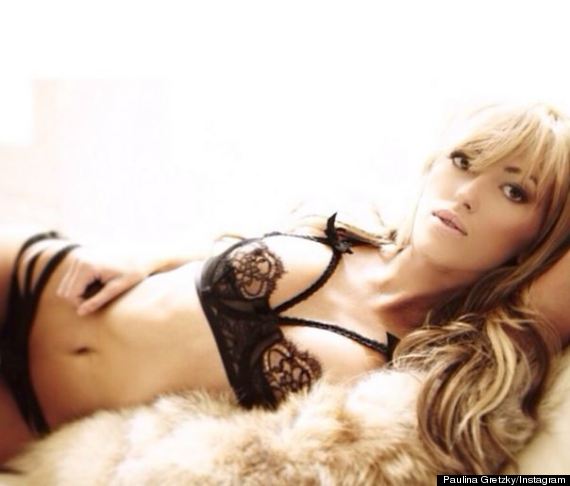 Last week, Gretzky posted a photo of herself boarding a private jet to fly out to Aspen for the holidays. And while she's been keeping her partying life on the down-low (even after celebrating her 25th birthday on Dec. 19), we've seen little of Gretzky's modelling skills or pictures with fiancé Dustin Johnson.
So if this her early Christmas present, we'll take it ... but we'll admit, we were really looking forward to her usual get-up with Christmas lights and a Santa hat.
Paulina's had an exciting 2013:
Paulina Gretzky's Most Scandalous Moments Of 2013