UBC alumnus Nicole Sy opened her mailbox in Beijing one day to find a condo brochure with pictures that looked eerily like her former home.
The news editor and anchor for China's Xinhua news agency, who lived in Vancouver until 2009, opened the flyer to find units for sale at the Bay Palace, a development in Weihai, Shandong province, she wrote on her blog.
The city looked awfully pretty from the brochure ... and a touch too familiar. There were mountains. There were boats. There was a seawall and a crossing that resembled Vancouver's Burrard Bridge.
She began to think the developers had passed off Lotusland as a city in northern China.
"(My) initial reaction was, I need to fact check this," Sy told The Huffington Post B.C. via e-mail. "I Googled images of Weihai on the off chance that it looked like Yaletown."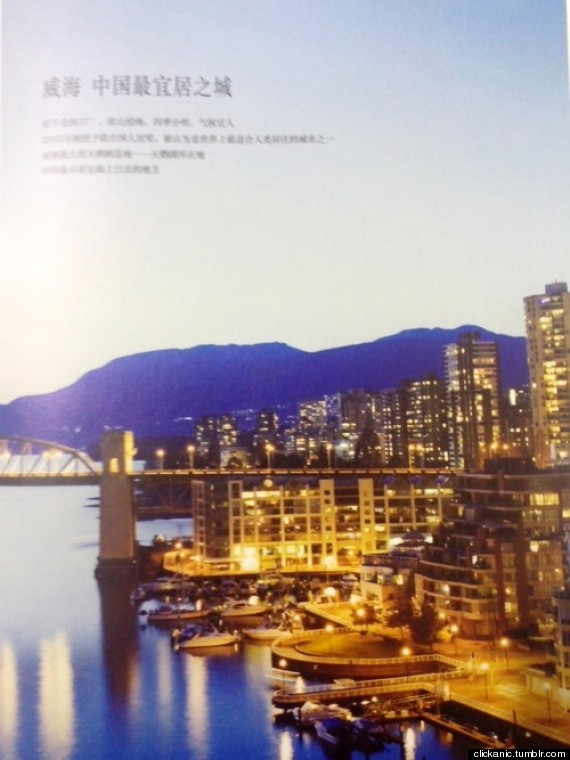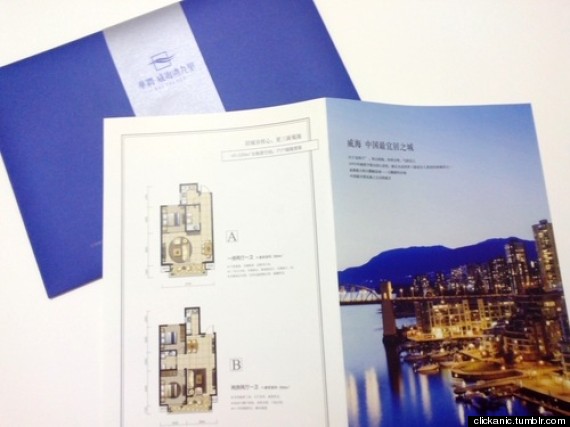 Images Sy shared on her blog show a condo brochure with a picture of a landscape that looks like Yaletown, the Burrard Bridge and the Pacific Range mountains in the background.
She questioned why anyone would include those photos when Weihai already boasts the status of being China's most livable city, according to China.org.cn.
Like this article? Follow our Facebook pageOr follow us on TwitterFollow @HuffPostBC
Also on HuffPost
Most Expensive House In Vancouver, December 2013