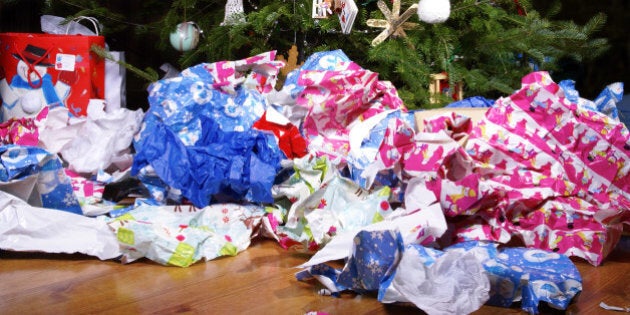 Maybe you have some ends left from your Christmas paper, or you extricated your gifts from their packaging very carefully. Either way, you now have a pile of gift wrap and no idea what to do with it. Here are seven ways to use leftover Christmas wrapping paper that are actually useful.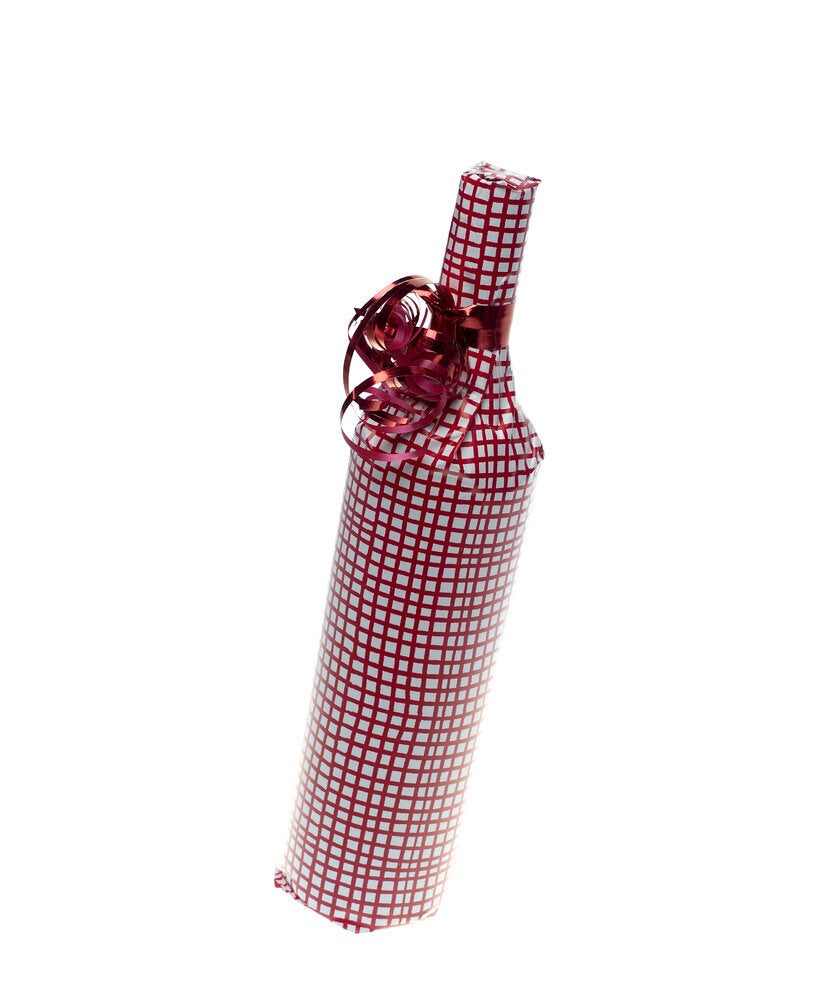 Make a Wine Bottle Sleeve
Instead of buying a bottle bag for a wine gift, simply wrap a piece of Christmas paper around the bottle and tape into place. Then just tie on a gift tag and you're all set to give.
Who says you have to use a lot of paper to wrap a box? By cutting paper into strips of the appropriate length and width, you can add pizazz to plain boxes without using the usual amount of wrapping paper. Add a coordinating floral pick and you'll have a gift you'll be proud to give your New Year's host.
Do you give gift cards as birthday presents throughout the year? Wrap them up in a scrap of paper, instead of using the cardboard sleeves provided. It's prettier, and the person on the receiving end won't know what kind of gift card he/she is getting until they open it.
Cut Out Pictures for Scrapbooking
Too little wrapping paper left to do much with? Cut out the pictures to use on a scrapbook page. A good idea is to use some of the wrapping paper from Christmas morning. Years from now, you'll be able to see the kind of paper you used for this year's celebrations.
An easy way to dress up a casual dinner table is to use pieces of left-over wrapping paper as napkin rings. Simply cut the paper of your choice into strips of the appropriate length and tape in a circle.
A strip of colourful wrapping paper and some sparkling stickers are all it takes to dress up a plain vase that can then be used for flowers or a candle.
Make some festive wall art by using an inexpensive dollar store canvas and leftover wrapping paper. Cut the paper so that there is just enough to wrap around the edge of the canvas. Then just wrap the canvas as you would a Christmas gift and tape. Then use coordinating wrapping paper pieces to enhance your artwork.