Britney Spears/Instagram
Do our eyes deceive us or did Britney Spears paint on fake abs when she made her Las Vegas debut over the weekend?
The 32-year-old, who kicked off her two-year residency in Sin City on Dec. 27, wowed the audience (which included a super happy Miley Cyrus) in a spectacular hour-and-a-half extravaganza that included many outfit changes and a curious accessory: A possibly faux six-pack.
We weren't the only ones to question Brit Brit's fab bod; The Gloss also gave side-eye to Britney's taut tummy and The Daily Mail reported that Spears "might have opted for a spot of make-up trickery to give her abdominals that extra Vegas showgirl quality."
But before we get too judgmental, let's remember that the "Work Bitch" singer isn't the first of her kind to pretend to have rock-hard abs: Mariah Carey was spotted sporting drawn-on abs at the Macy's 4th of July Fireworks Spectacular in 2005.
Whether the six-pack is fake or not, Britney still looks fab and she should be proud of her slammin' bod.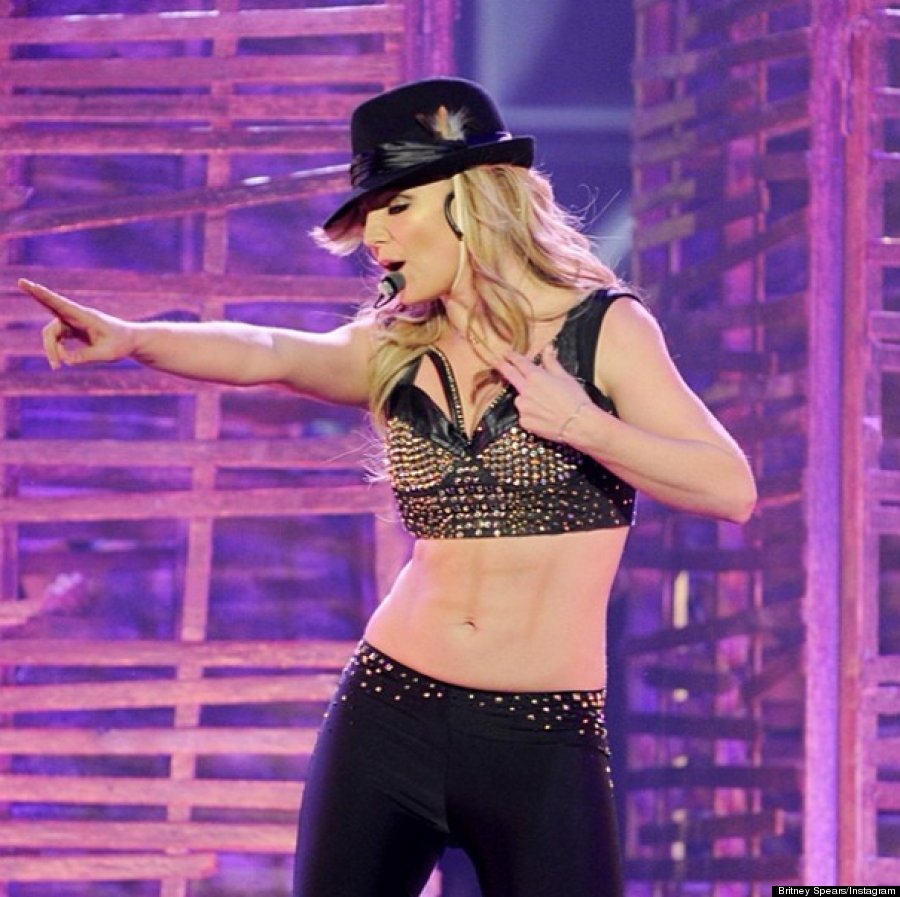 Also on HuffPost
Britney Spears Through The Years