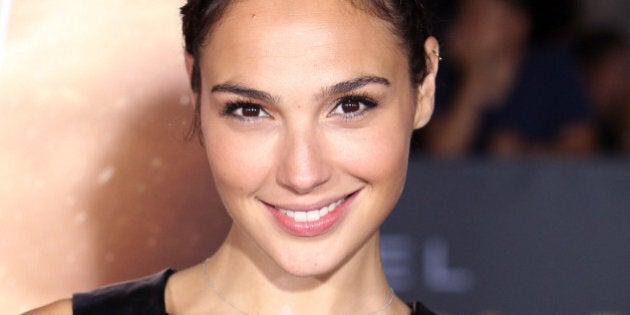 "I represent the Wonder Woman of the new world," said Gadot. "Breasts ... anyone can buy for 9,000 shekels and everything is fine. By the way, Wonder Woman is Amazonian, and historically accurate Amazonian women actually had only one breast. So, if I'd really go 'by the book' ... it'd be problematic."
When asked whether the beautiful brunette was planning on gaining weight for the role, "The Beautiful Life: TBL" star said, "It's the physical preparations that I'm starting now. A very serious training regimen – Kung Fu, kickboxing, swords, jujutsu, Brazilian…1,000 and 1 things…I'll gain body mass."
We know that Gal will make a fantastic Wonder Woman no matter what her body shape (after all, we kinda think that women's bodies in comic books are a bit unrealistic anyway) so we can't wait to see her kick butt!