John Matheson, often called the "father" of the Canadian flag, died in Kingston on Friday at the age of 96.
Matheson had a long and illustrious life in public service. He fought and was wounded in Italy during the Second World War, served as an MP and judge and helped found the Order of Canada (which he joined in 1993). But it is his work on the new Canadian flag that is most often remembered.
Matheson led the multi-party parliamentary committee which selected the new flag, established the "conceptual framework" for a new design and collaborated with George Stanley on the maple leaf emblem we use today.
"The inspiration for a red and white flag came from Dr. George Stanley, Dean of Arts at the Royal Military College in Kingston, Ontario. Impressed by the Commandant's flag at the College (a mailed fist holding three maple leaves on a red and white ground), Dr. Stanley suggested to Mr. John Matheson a similar design with a single red maple leaf at the centre," according to Canadian heritage.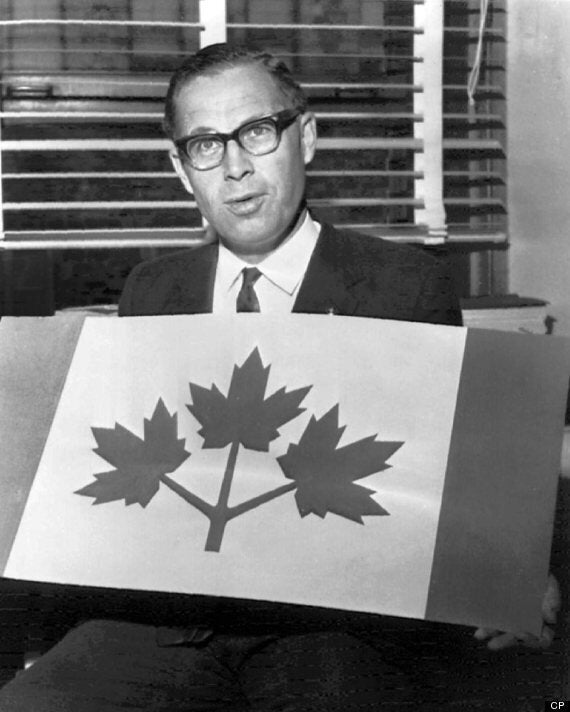 John Matheson holds a design for the Canadian flag.
Prime Minister Stephen Harper honoured Matheson in a tweet posted Sunday evening.
Matheson, like so many of his generation, accomplished so much after suffering horribly during the Second World War. Fighting in Italy in 1943, he was wounded by a German shell that left shrapnel embedded in his brain. He was paralyzed and unable to talk, but would later recover his speech and limited use of his legs, according to the Ottawa Citizen.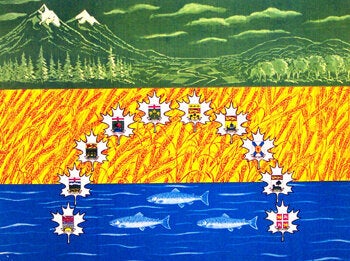 142 Rejected Canadian Flag Designs