Love
When's she's not dancing at a Britney Spears concert or showing off her gorgeous gams, Miley Cyrus can always be count on to have a fun new hairstyle.
The arguably most-talked about person of 2013 is ringing in the New Year with a hot new haircut that was seen on the cover of the new issue of Love magazine.
Sporting a fah-bulous mohawk, the "Wrecking Ball" songstress debuted her dramatic new 'do while showing off her profile with her eyes closed and her mouth in a dramatic pout.
Thanks to her partially-shaven head, the 21-year-old displayed a new (fake?) tattoo that spelled the word "LOVE" on the inside of her right ear.
But it seems as if the party gal might be toning down her image: Cyrus ditched her crop tops and spandex for a more mature look on the magazine cover which had her decked out in an orange, high-neck top.
Does this mean the end of the sexy Miley era? Psshh, no way! The twerking pro wore a leg-baring outfit in Las Vegas over the weekend (and partied with "Twilight" hottie Kellan Lutz) and recently spoke out on why she didn't get that rumoured Vogue cover.
Love ya, girl!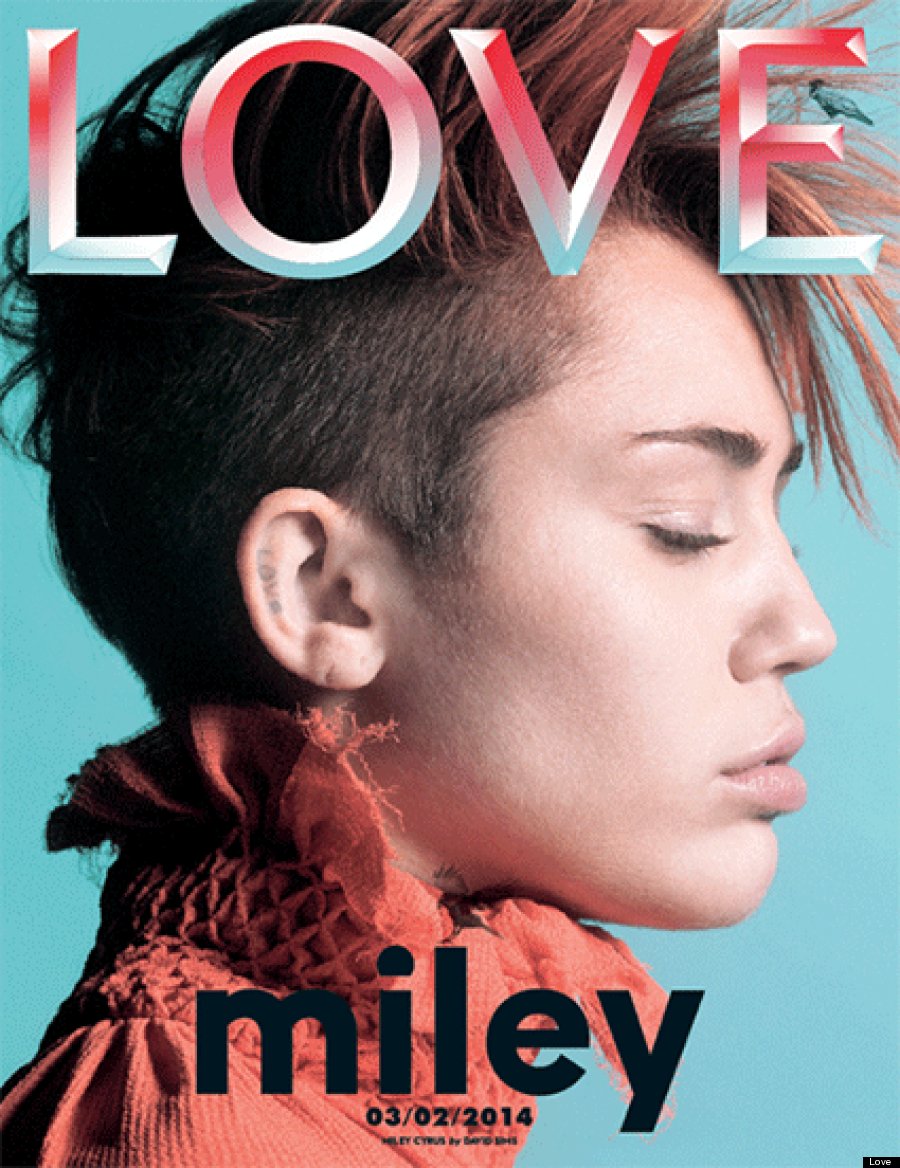 Also on HuffPost
Miley Cyrus' Transformation