What do you get when you put Toronto and Vancouver together? A hockey brawl!
Well yes, that's one thing. But what if you took the best features of the cities themselves (Toronto's vibrant downtown and Vancouver's mountains) and smushed them together?
It might look something like this Imgur photo posted yesterday.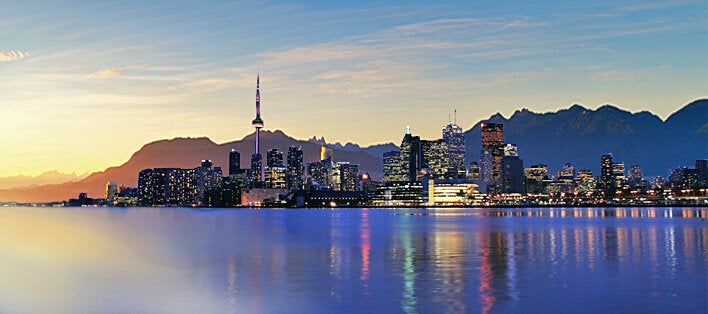 Just imagine the real estate prices...