Cosmopolitan
Ariana Grande is known for wearing racy outfits but the singer may be finally so over it judging by her new Cosmopolitan cover.
The 20-year-old appears in the February 2014 issue wearing a sexy black crop top (with a cutout, natch) and a matching over-the-knee skirt.
Although this isn't the first time she's worn such a sexy outfit, Nathan Sykes' ex looks rather surprised and quite a bit uncomfortable in the steamy photo shoot judging by the hilarious expression on her face.
We're not sure why the "Yours Truly" songtress looks so put out, especially since she has worn very similar ensembles on multiple occasions such as at the Jingle Ball in Dallas (pleated mini with matching crop top) and more recently at a Japanese airport (black flared skirt, fluffy white top).
Despite the sexy image, the young Christina Aguilera-in-training told Cosmo that she thinks she's a positive role model for girls:
"I think I'm an old soul. What excites younger people doesn't excite me… I'm kind of a boring, normal girl who likes Harry Potter and to sit in her pajamas and sing."
Well, if girl is down with Hogwarts then we are definitely into her!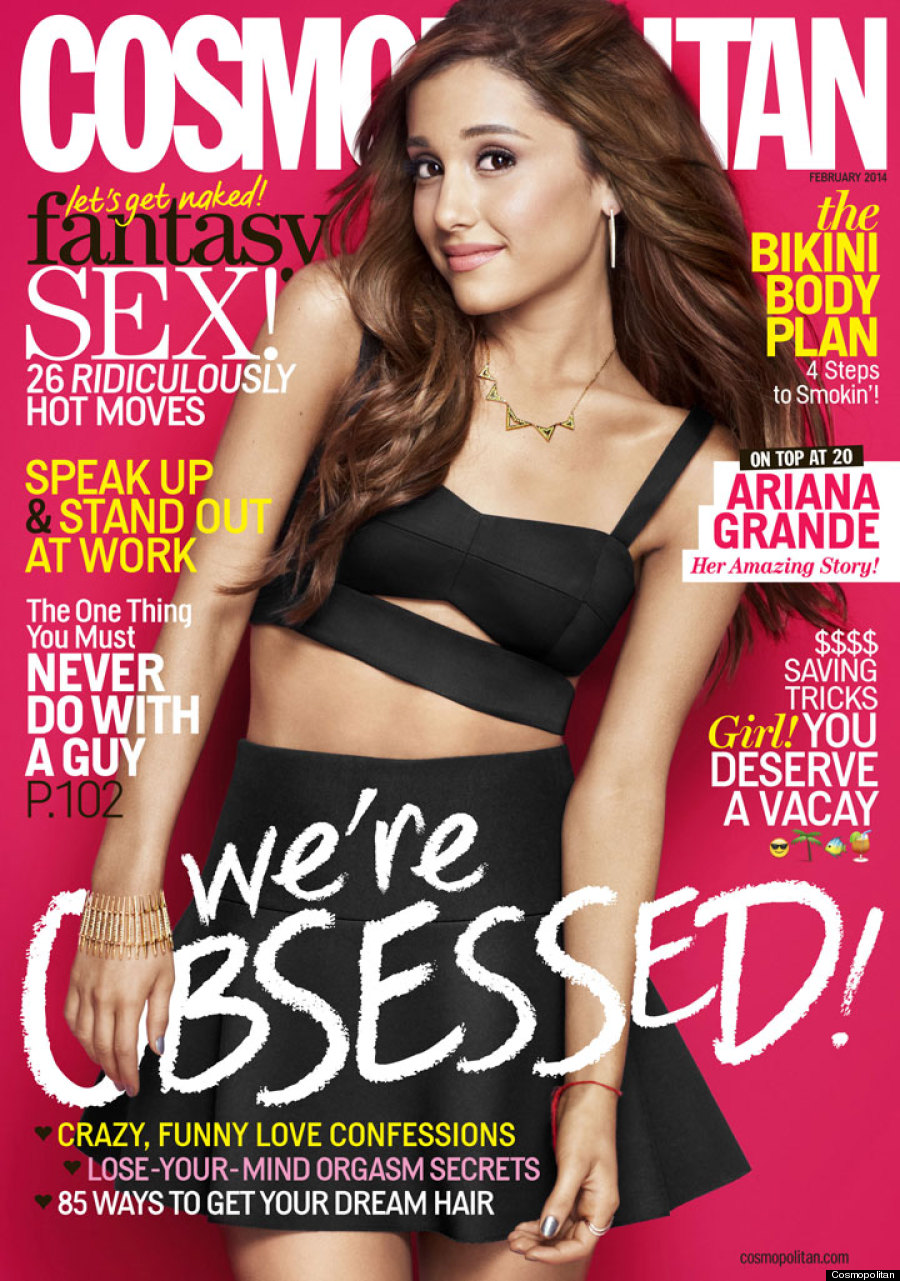 Ariana has a thing for mini-skirts: