First, she was our Queen Bey, now she's... Jesus?
That's right, in a hilarious new showing of incredible ego, Beyonce posted an Instagram photo on Monday which showed the singer posing in front of a modern take of Leonardo da Vinci's The Last Supper and sitting in the same spot where Jesus is supposed to be.
The iconic painting, which was completed in 1498, depicts the Messiah's last meal with his disciples before his crucifixion.
But Bey doesn't completely recreate the painting: Instead of wearing Jesus' robe, the 32-year-old sports a sexy pink bustier, yellow knit pencil skirt, sunnies and large hoop earrings. (Praise be!)
This questionable photo comes hot off the heels of another controversy in which Bey was forced to apologize for sampling audio from the Challenger space shuttle disaster in her new song "XO."
So will the "Drunk in Love" singer be posting another apology to end off what's been an incredible 2013? We don't think it's likely and we're sure Jay Z's partner-in-crime will be making us talk even more come 2014.
Do you find the photo offensive? Sound off in the comments below.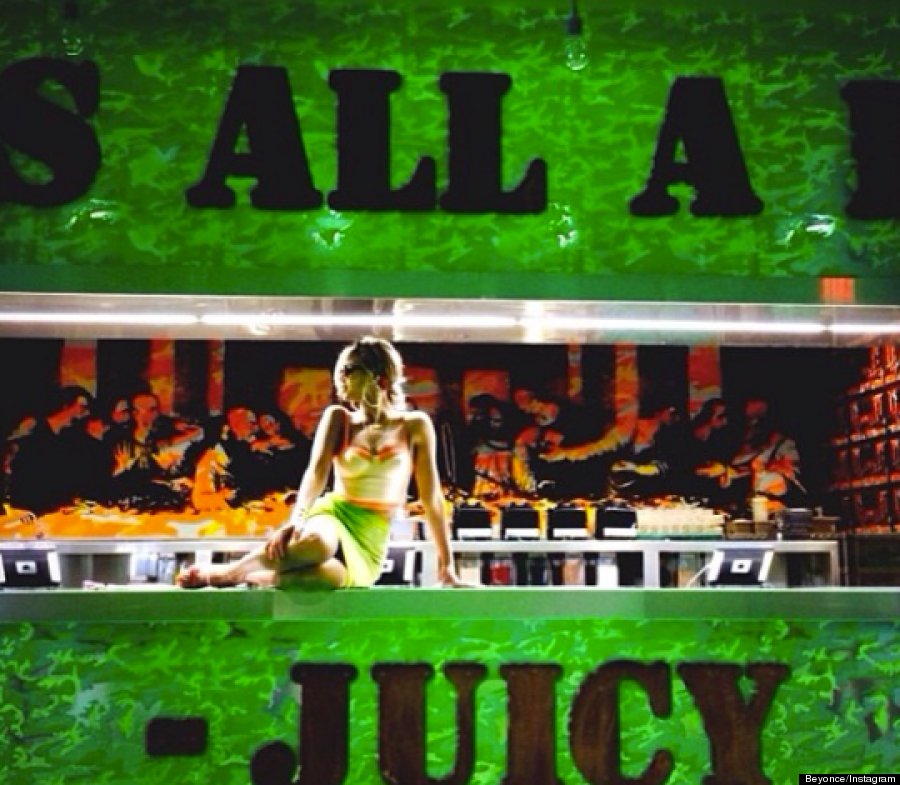 Also on HuffPost
Beyonce's Mrs. Carter World Tour