Pascal Le Segretain via Getty Images
These days, one would hardly recognize Pamela Anderson thanks to her new pixie haircut (which was recently dyed brown before she went back to blond).
Indeed, the Canadian babe's hair isn't the only part of her that we have trouble recognizing. From her incredible showing at the New York City marathon to her new chic and laidback style, the 46-year-old has changed a ton since she burst onto the scene (and into our hearts) as blond bombshell C. J. Parker on "Baywatch" in 1992.
But even before she suited up in that revealing red swimsuit, Pammy was a darling with a tool box when she had a minor role in the Tim Allen show "Home Improvement" in the early '90s.
A Reddit user recently reminded us of what Tommy Lee's ex used to look like before she tweezed the hell out of her eyebrows and got that famous breast job.
In the photo, which dates back to her "Tool Time Girl" days, the blond beauty sports a shy smile, fuller brows, a handy hammer and denim overalls which are surprisingly making a big comeback in the fashion world.
Although Pam has obviously changed in the past couple of decades, we think the mom looks fabulous!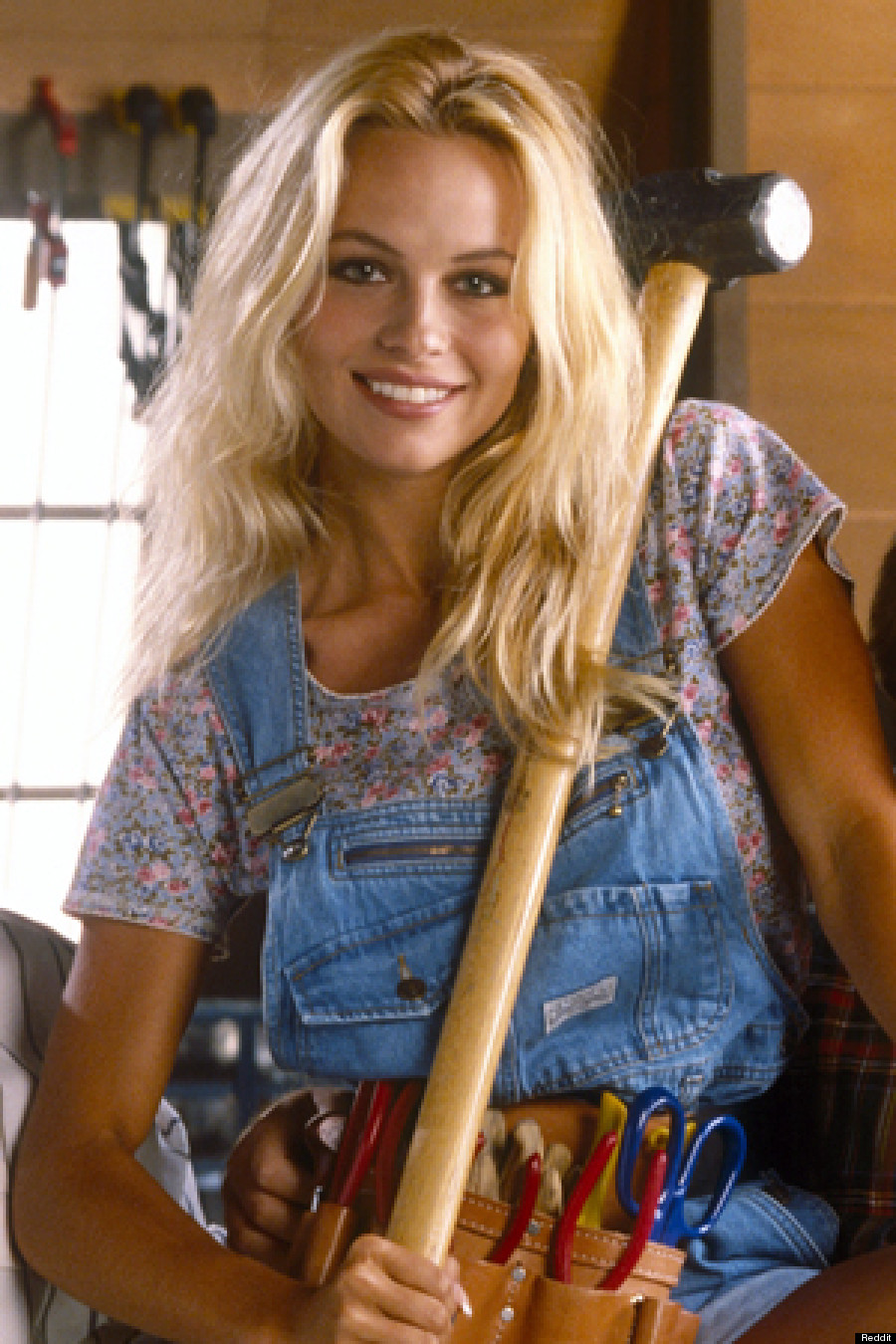 Love ya, Pam!