Paulina Gretzky rang in the New Year the right way: By wearing a bikini, natch.
The 24 25-year-old posted some sexy Instagram photos on New Year's Day which showed the blond NHL heiress lounging by the water in a teeny tiny daffodil yellow bikini.
The Maxim cover girl didn't caption the pic, but no words were necessary to convey her state of mind (total. bliss).
With her back arched and her hot bod glistening with suntan oil, the controversial singer-in-training made a lot of her fans jealous of fiancé Dustin Johnson, who popped the question back in August.
The jet-setting couple celebrated their one-year anniversary on Jan. 1 and showed their affection for each other in a cute Instagram pic of them kissing while Paulina sported a very short mini dress.
So will there be an epic Gretzky wedding this year? Will Paulina get pregnant? Will she wear a white bikini to her nuptials? We hope so!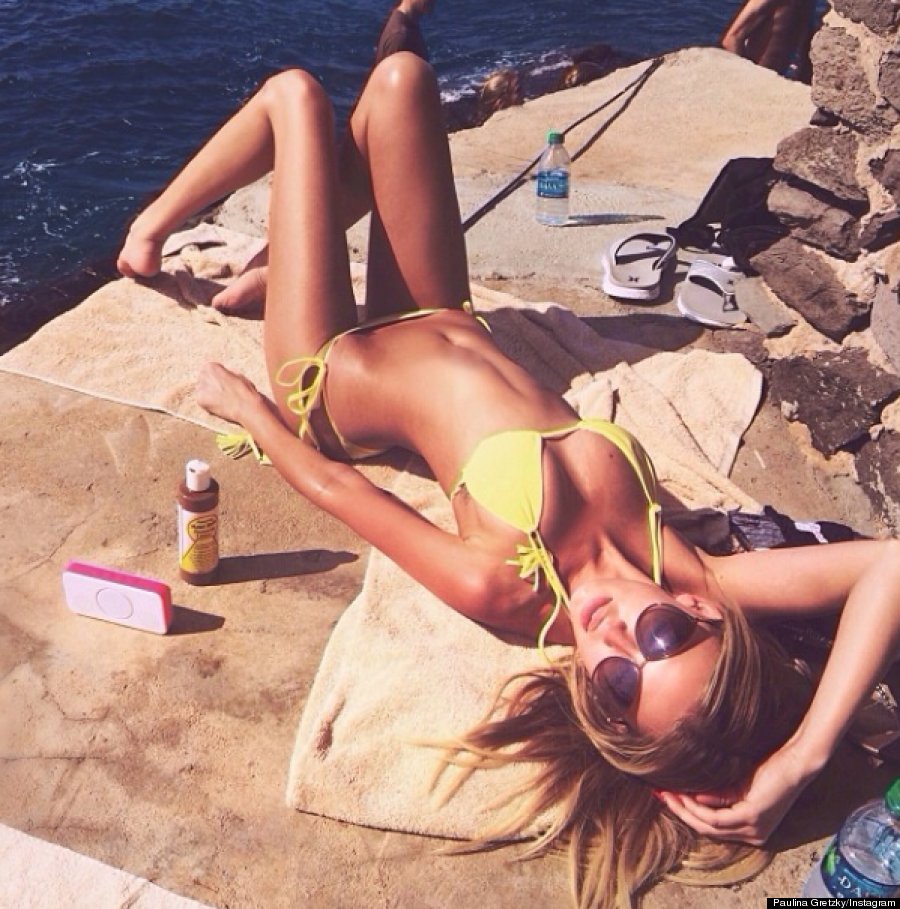 Awwww!