GQ
It's the perfect way to kick off 2014: A new photo of Benedict Cumberbatch!
The suave Brit, who recently (spoiler alert!) set the Internet ablaze with the "Sherlock" UK Season 3 premiere on New Year's Day, covers the January 2014 issue of Russian GQ and looks pretty darn good, natch.
Ditching his trademark natty suits, "The Hobbit" star wears a forest green utility shirt as he lounges on a worn leather chair and gazes his bedroom blue eyes at the reader. (Swoon!)
While we don't know what the Batch reveals about himself in the interview (can anyone ready Russian, by chance?) we can make an educated guess that the 37-year-old chats about playing the world's best-dressed detective, what we can expect in "Sherlock" Season 3 (which premieres outside the UK on PBS Masterpiece on Jan. 19) and what he thinks about being a a modern-day sex symbol.
The "Fifth Estate" star also covers British GQ's January 2014 edition wearing a cozy knitted turtleneck in an arty black-and-white photo. (Read the full interview here.)
We're looking forward to a 2014 full of Cumberbatch!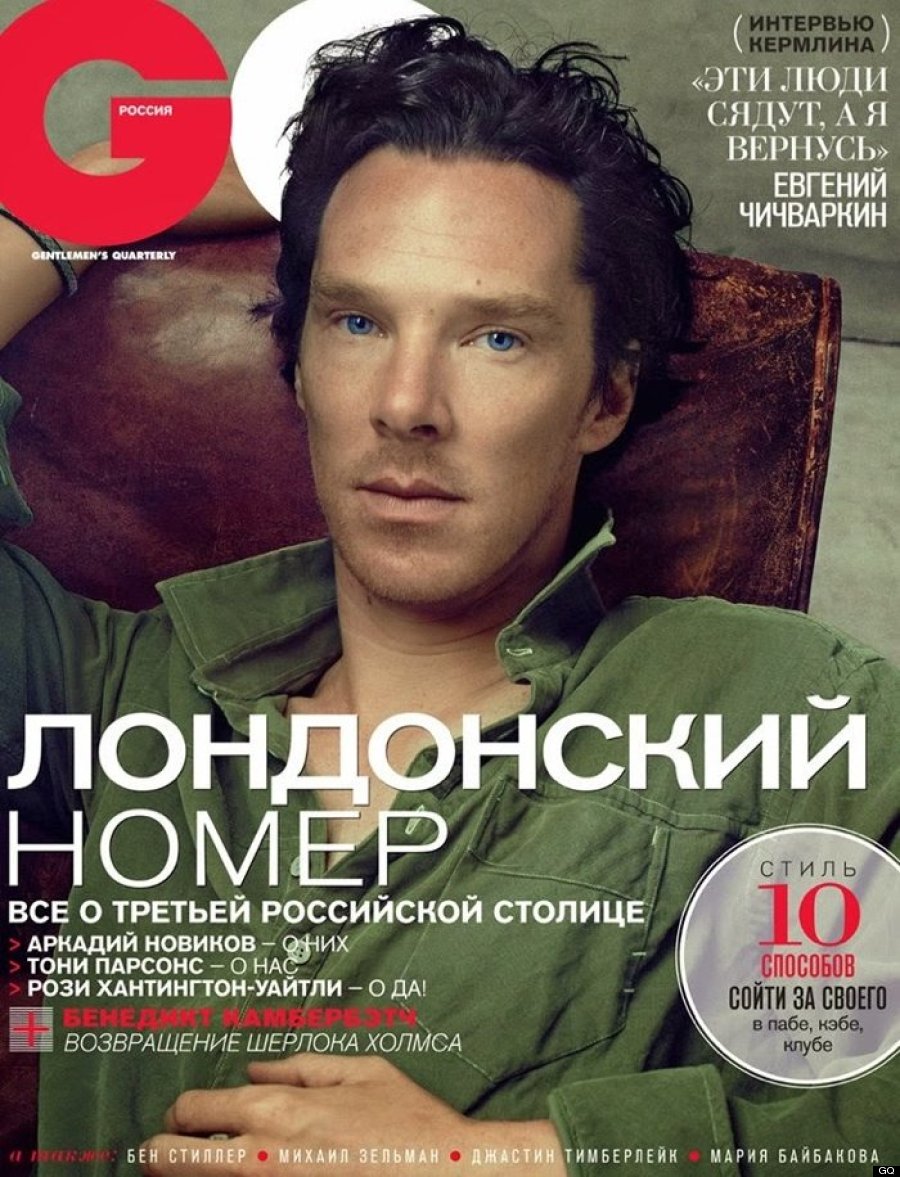 Also on HuffPost
Benedict Cumberbatch's Best Suits Of 2013