We lova ya, Hillary, but your new hairstyle is about two years behind the times.
The former United States Secretary of State showed off her new choppy bangs on Jan. 1 when she attended the inauguration of New York City's new mayor Bill de Blasio.
We get that every gal wants to shed her 2013 hair and start the new year afresh but unfortunately for Clinton, she got the memo a bit too late.
Almost every celeb went wild for the pixie cut in 2013, shoving the ever-popular bangs into a small, less-stylish corner thanks to the likes of Miley Cyrus, Jennifer Lawrence and Pamela Anderson. (Even Michelle Obama quickly got rid of her bangs once she probably realized that they weren't in style anymore.)
Thankfully, there was a silver lining.
The 66-year-old former First Lady also debuted a new shaggy bob which we're totally digging and sported a fetching green print scarf, a chic wool coat and leather gloves.
Hubby Bill Clinton seemed to be into his wife's fresh look as he was spotted sitting thisclose to the blond politico and tried to complement her outfit by wearing a grey wool coat and checkered scarf.
What do you think of Hillary's bangs?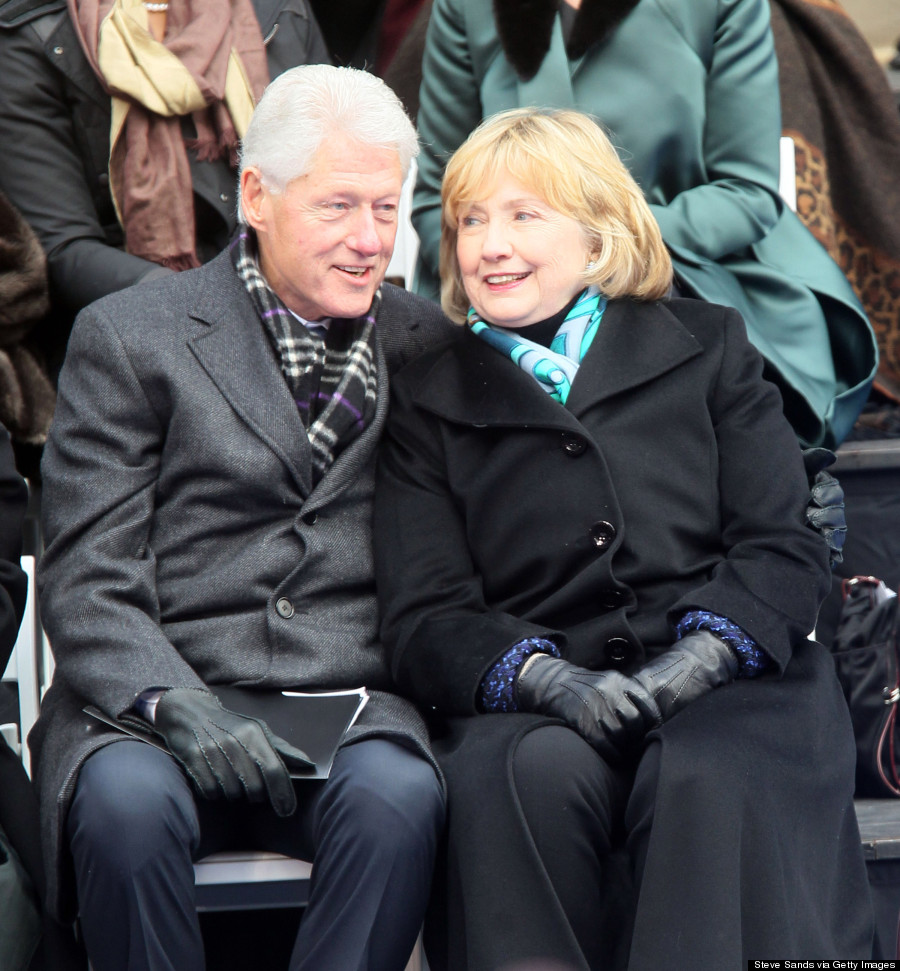 Hillary without bangs: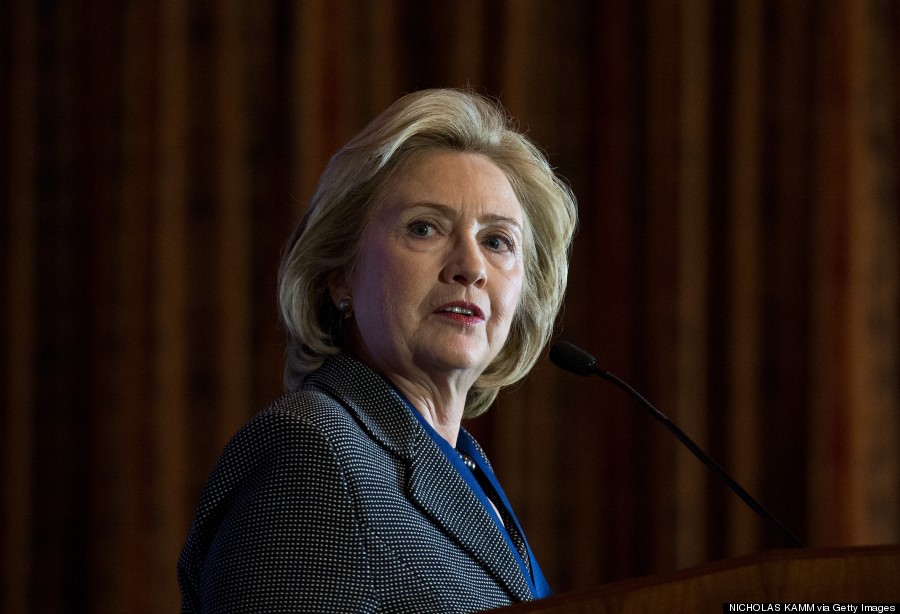 Also on HuffPost
Celebrity Hairstyles That Broke The Internet In 2013