Jamie Chung/Instagram
Paulina Gretzky may have to hold on tight to her throne because there's a new girl who could become the Instagram bikini queen of 2014: Jamie Chung!
"The Real World" alum, who reportedly got engaged to beau Bryan Greenberg over the holidays, posted a sexy photo on her Instagram page on New Year's Eve which showed the young actress flaunt her gorgeous bikini body.
Wearing nothing but the revealing black two-piece, sunnies and a stripped floppy hat, the "Once Upon A Time" star gave the camera a peace sign as she posed beside a beach and crystal clear waters on the Turks and Caicos islands.
"2013✌️out! Happy New Year everyone!!!!! See ya'll in 2014!!!!!" the 30-year-old captioned the steamy pic.
So, can we expect more bikini photos from the stunning brunette? We hope so, but if not, we're sure to see wedding dress pics from when "The Hangover Part 3" star walks down the aisle this year.
Although Chung and her fiance have mostly kept their relationship private since they started dating in 2012, they attended several public events together in 2013 including the Victoria's Secret Fashion Show.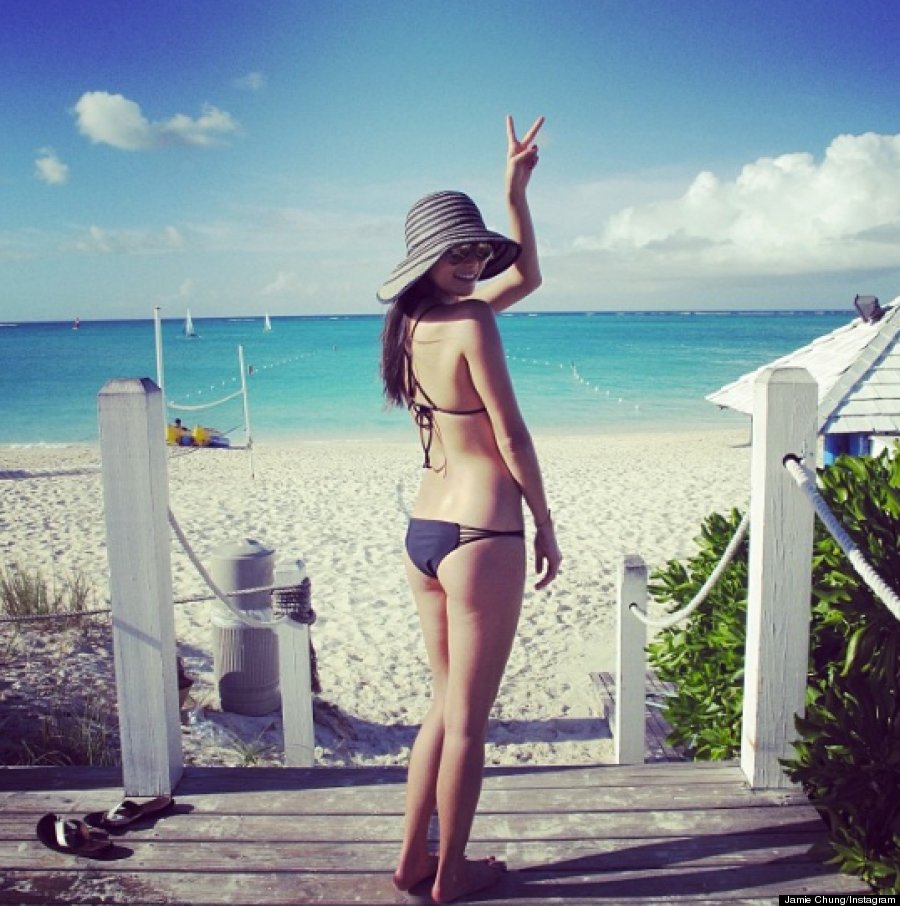 Isn't she beautiful?