It's not easy to stand out in a sea of beautiful Hollywood starlets but Eva Longoria managed to outshine the likes of Scarlett Johansson, Lupita Nyong'o and Angelina Jolie.
The former "Desperate Housewives" star was named Maxim magazine's Woman of the Year and covers the January/February issue wearing nothing but a low cut white tank top and a lot of sassy attitude.
"It's especially awesome after how long it's been since my first cover," the 38-year-old told the magazine, who named the actress the No. 1 Maxim Hot 100 for two years in a row in 2005 and 2006. "I've had a beautiful relationship with Maxim over all these years … When someone sees the cover of this issue, they're going to say, '¡Que rico!' … Say it when something is really good."
It's not just the cover that will get her fans talking; the inside photo shoot reveals a sexy but sweet Longoria who poses in a white knit crop sweater and undies in one photo and a revealing sweater dress in another.
But the brunette babe doesn't want you to think she's all flash and no substance. Eva told the magazine, "one thing people are usually surprised about when they get to know me is how domestic I am. So when you see the sexy Maxim cover and then you put it against me in an apron with flour in my hair, it takes a moment to reconcile that image."
We have to admit it is a bit hard to picture Eva baking cookies (just like us!), especially when she posts sexy bikini photos on WhoSay and is snapped getting styled by BFF Victoria Beckham.
Either way, we think Eva is just fab and definitely worthy of the title.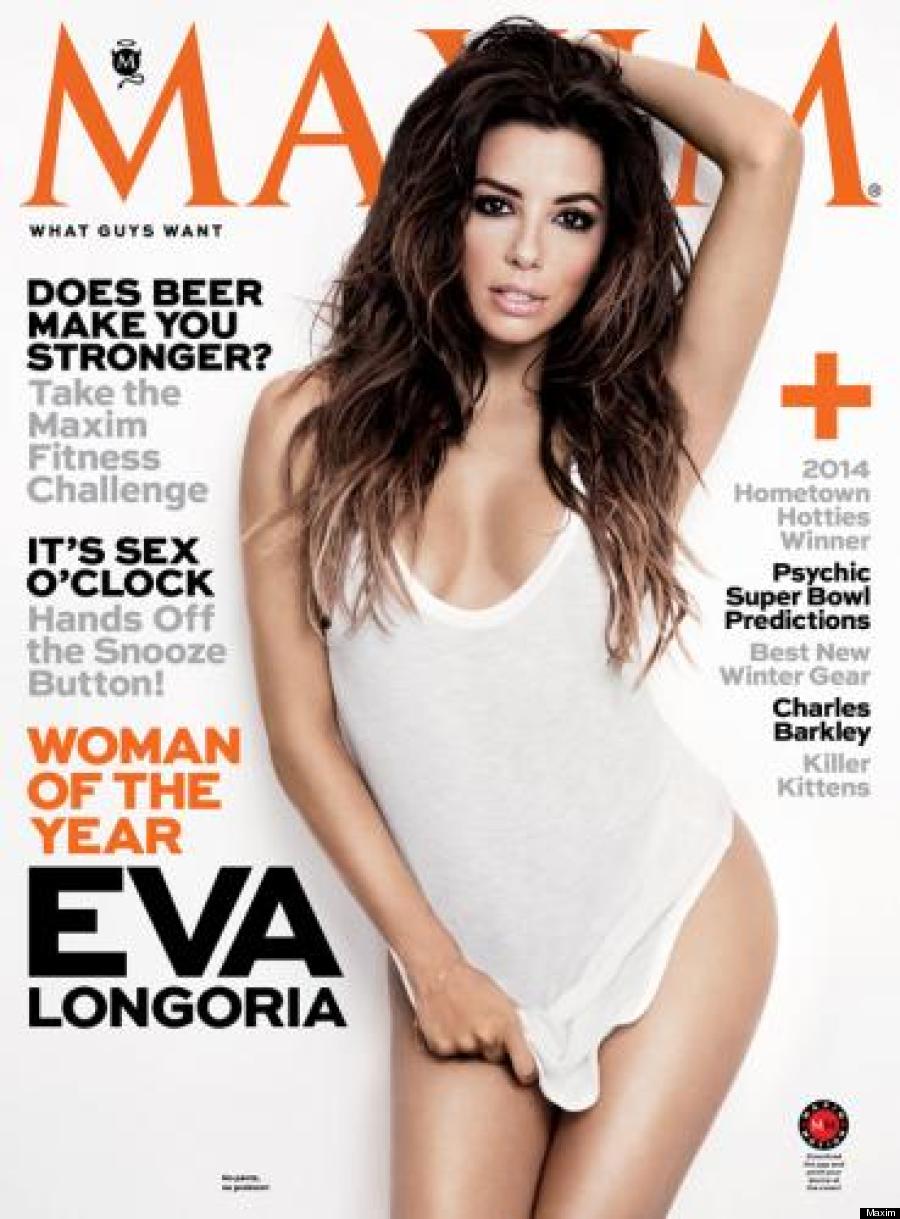 More evidence that Eva is a great Woman of the Year: