Steve Granitz via Getty Images
Idris Elba's suit may be too hot for his own good!
The "Mandela: Long Walk to Freedom" star attended the Palm Springs International Film Festival Awards Gala on Saturday and wore an outfit so sexy, he could barely keep it in his pants.
Elba shared his racy thoughts in a tweet that said, "My Bow makes my d*** hard every time I smile...is that normal?"
The Brit then followed up his naughty tweet with another one that was a bit more tame:
Had fun...releasing the beast..:) (jokes) pic.twitter.com/oa0KrOB1pN

— Idris Elba (@idriselba) January 5, 2014
While we're a bit confused over the 41-year-old's scintillating tweets, we do appreciate the "Pacific Rim" actor's hilarious sense of humour and we are definitely in agreement that he looks pretty damn good in the classic black-and-white tux.
Despite his cool sexiness, "The Wire" star won't be suiting up in a white tuxedo as James Bond anytime soon. The "Luther" actor revealed to ITV's "Lorraine" that we won't be seeing His Majesty's Hotness sipping a shaken martini.
"It's a rumor that's gotten out of control, basically -- but that's all it is," Elba said. "There's no truth in it whatsoever."
Oh well. Idris can be the Bond in our dreams and in our hearts.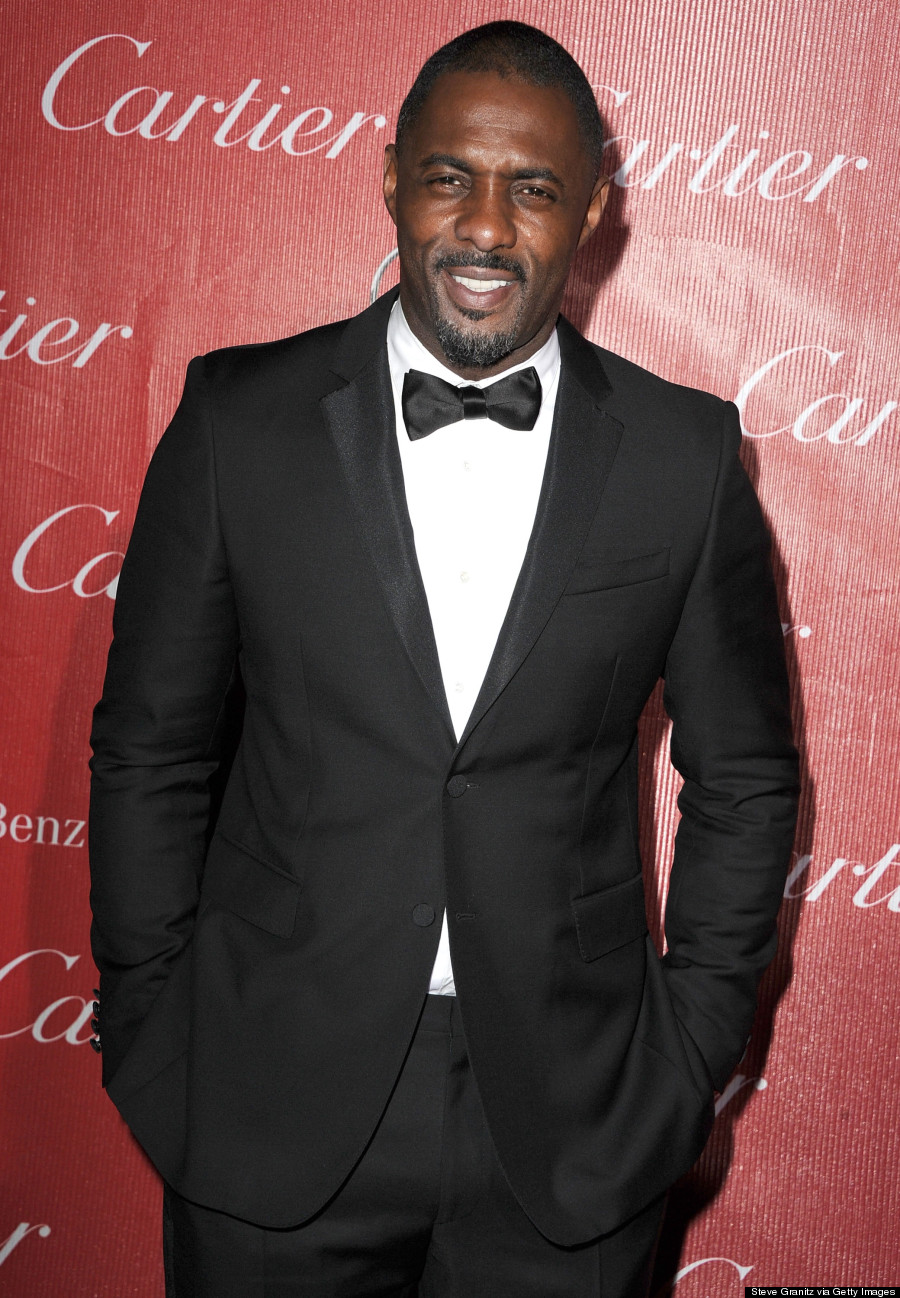 He's so dreamy: