We haven't seen the last of Kim Kardashian's booty.
The new mama, who set hearts racing when she posted a pic of her fab figure in a revealing swimsuit last October, posted yet another sexy Instagram selfie on Saturday which revealed her gorgeous post-baby body.
The 33-year-old flaunted her pert butt while standing next to bestie Blac Chyna, who did her best Kim impression in grey sweatpants and matching workout bra.
For her part, Kanye West's fiancée looked incredible sans makeup in tight black workout pants and a low-cut exercise bra which revealed a generous amount of cleavage and tight abs in a second photo.
Kardashian captioned the pic, "Getting right for the new year" and we couldn't be more supportive of the reality TV star's motivation for getting fit in 2014.
So how does North West's mama get her incredible body in shape? The star's trainer, Gunnar Peterson, told Self magazine that the brunette starlet does a lot of exercises with weights that shape her butt, waist and arms.
Kim also told TMZ her secret to staying healthy: "No carbs, workout and dedication!"
You go, girl!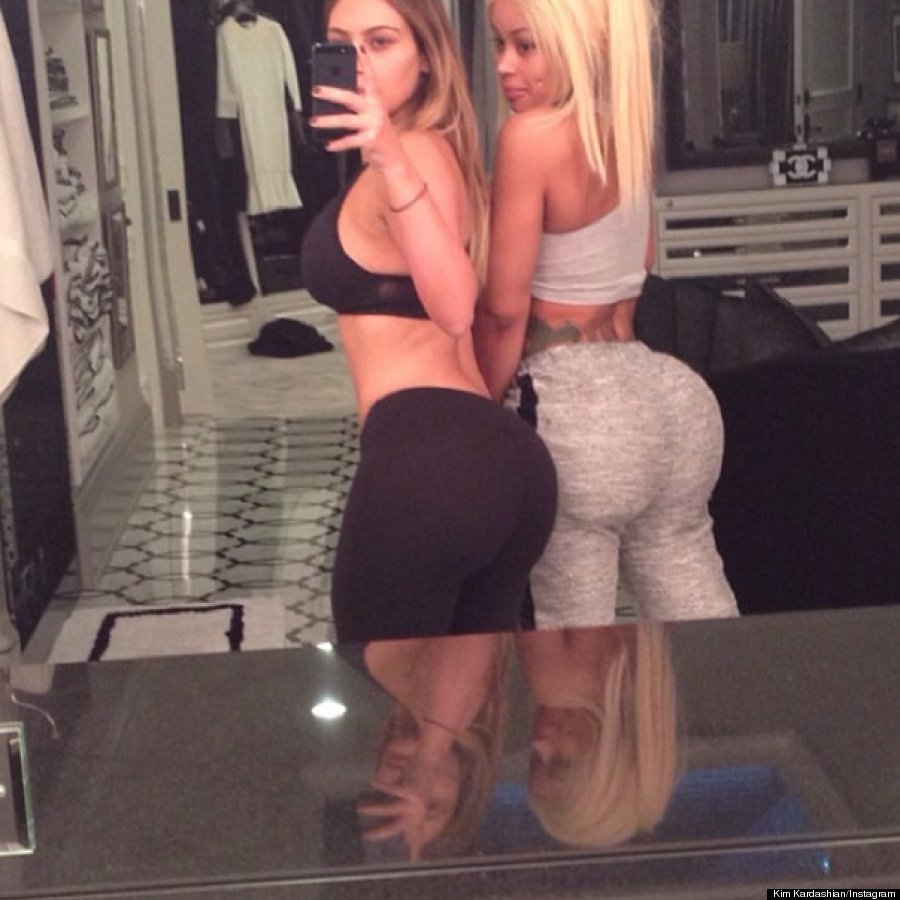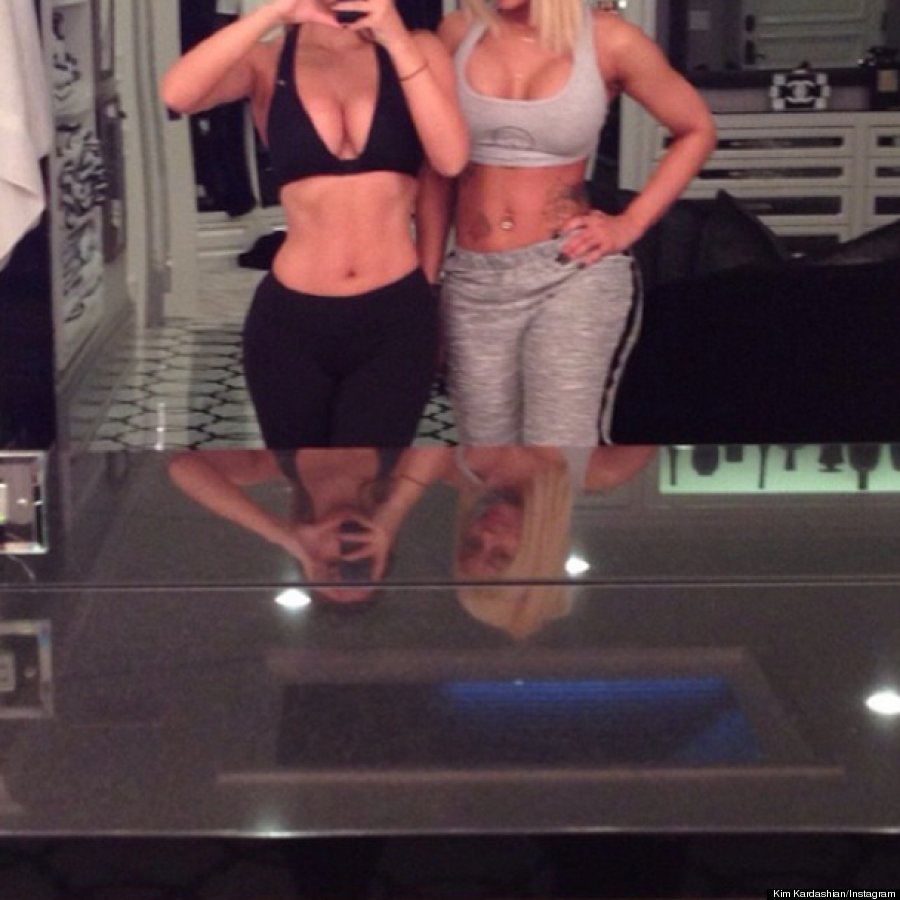 Also on HuffPost