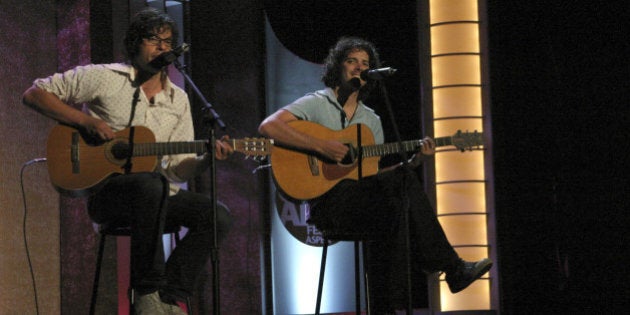 In general, The Golden Globes are a pretty great time for TV lovers.
We get to see our favourite shows and stars celebrate right alongside their silver screen counterparts. We get to see all of them get silly and tipsy on all of that notorious champagne at their tables. And, when we're really lucky, as we are again this year, we also have the chance to watch some of our faves, like Tina Fey and Amy Poehler, preside over the whole shebang.
Despite the fine quality of television in this day and age, the medium isn't quite equal to movies at the Golden Globes just yet. Sure, The Hollywood Foreign Press doles out statues to best actors and actresses across the board and both film and television's best dramas and comedies get their moments in the golden sun. But other categories, like Best Score and Best Original Song, for example, are still the sole property of the film world.
While we might not be able to change the ways of the Golden Globes overnight – or ever – we did want to do our small part to celebrate the undersung heroes who have written and sourced the scores that have creeped us out on shows like "Twin Peaks", the songs that have set the mood for period pieces like "Life On Mars" and the numbers that made a show like "30 Rock" even funnier than it already was.
Here are our picks for the all-time winners for Best TV Soundtrack are:
Did we miss one of your favourite TV soundtracks? Let us know in the comments below.