If you've got it, flaunt it!
Kim Kardashian took that motto to heart when she was spotted busting out of a sexy white bustier top while embarking on a major shopping spree in Beverly Hills on Monday.
The proud mama of baby North West looked glamorous in said white top which she paired with a light green pencil skirt, oversized wool coat and peach pumps. (Kim must have read our spring 2014 fashion trends forecast.)
Not one to be modest (have you seen this sexy swimsuit selfie?) the 33-year-old eventually took off her voluminous coat to reveal her fit post-baby body and that bootylicious butt which she showed off in front of her more than 12 million Instagram followers over the weekend.
But Kim was also dressing for a cause; Kanye West's fiancée visited the Los Angeles County Museum of Art for a "philanthropy brainstorming" session with philanthropist Laura Arrillaga-Andreessen.
Does this mean that Kim might be setting up her own charitable foundation? Will we have the chance to own more of her fabulous wardrobe for a fraction of the cost? We can only hope!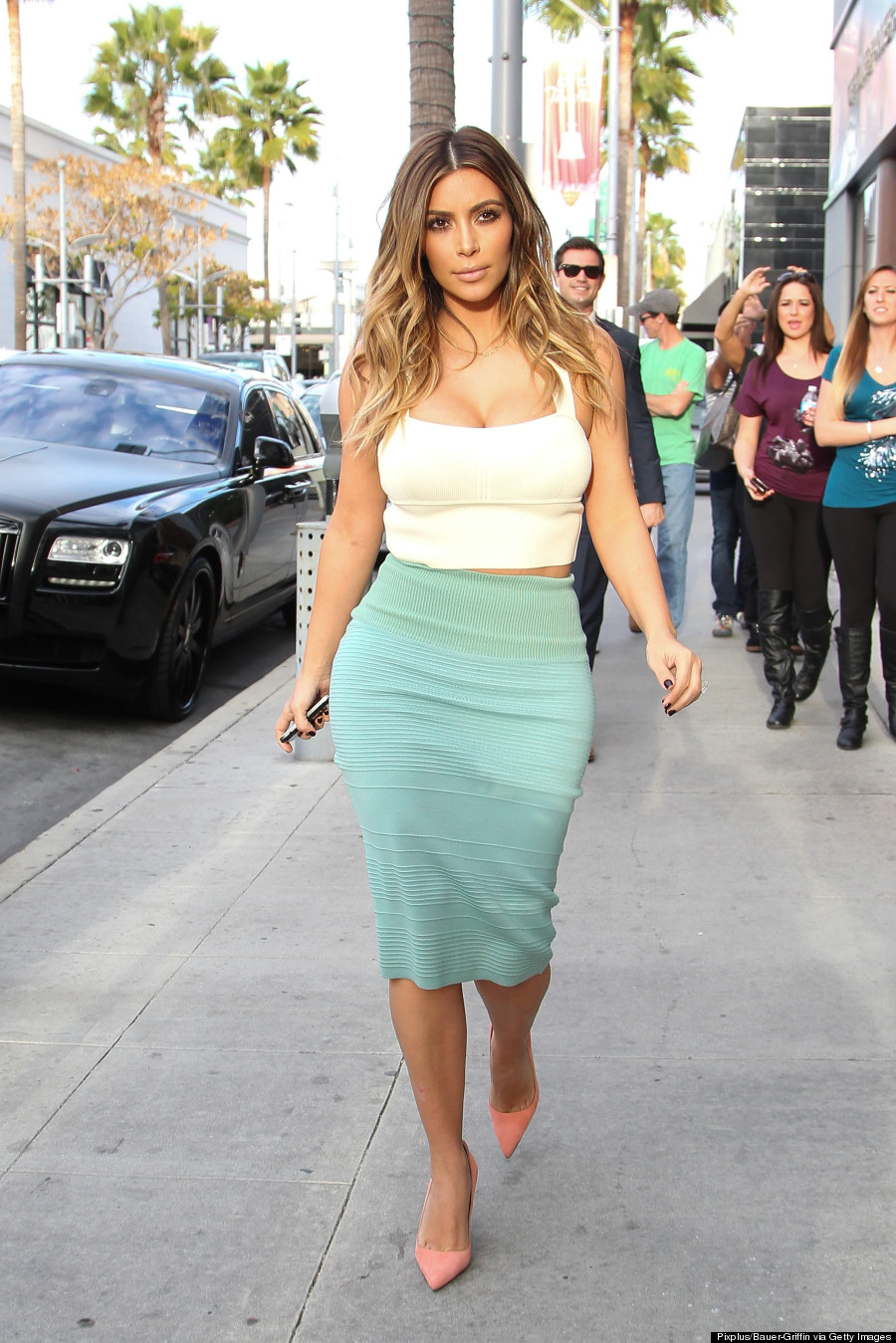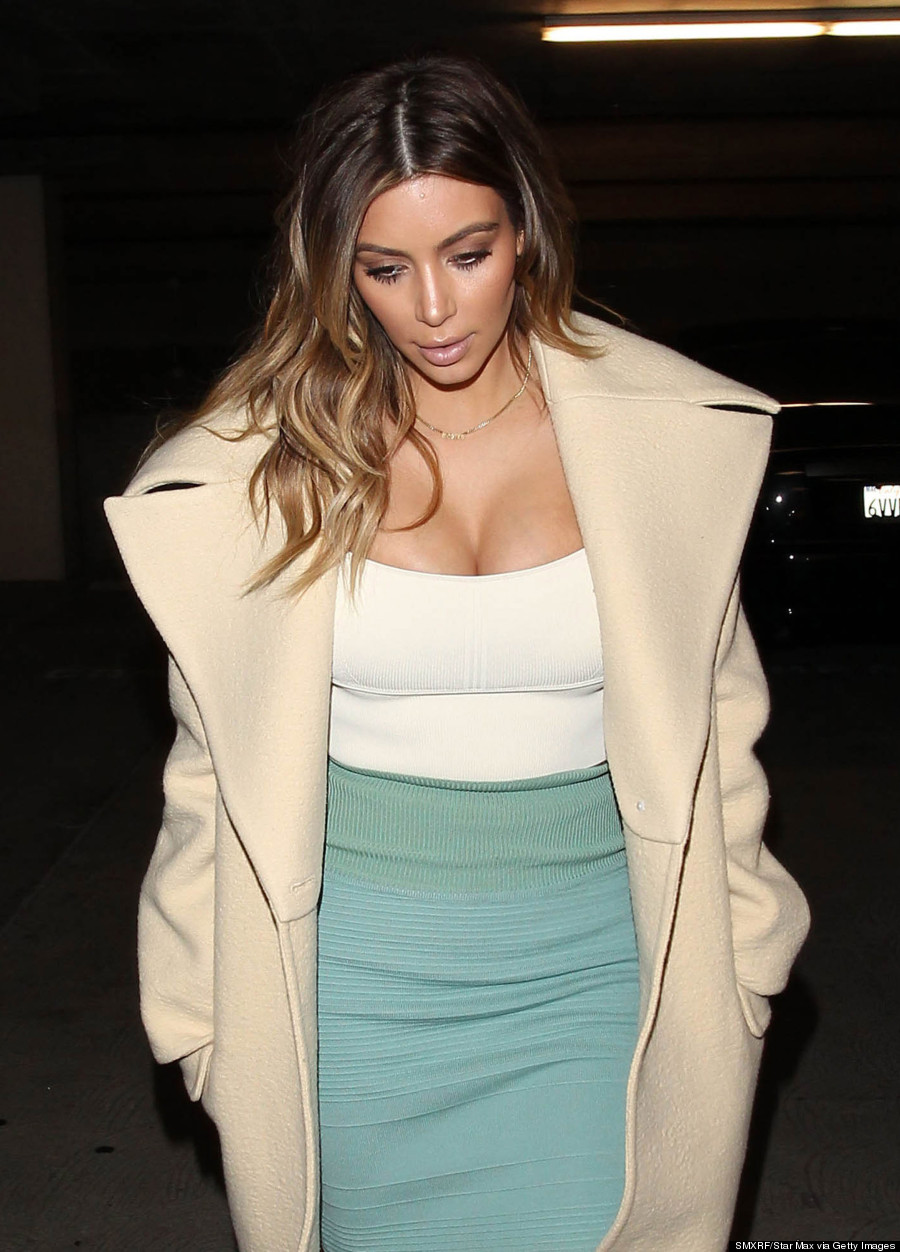 Also on HuffPost