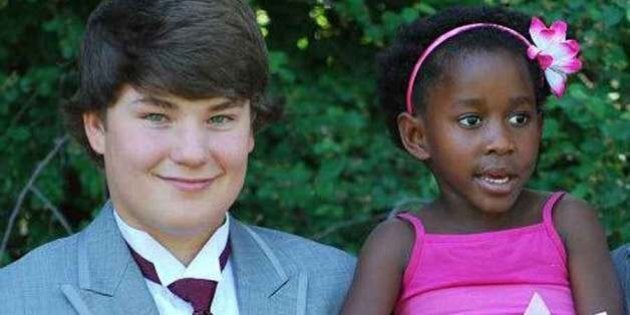 Damian Pannenbecker, a 19-year-old baseball and hockey fanatic from Red Deer, has been identified as the second victim in a triple fatal crash near Olds.
Pannenbecker was heading home to Red Deer after work as a framer at Olds' Sunrise Encore retirement home when the minivan he was in with five other framers drifted across the middle line and struck an oncoming SUV head on.
"As his father, it is (amazing) to see all the people he has touched in his young life. I am so very proud of the young man he had become. He loved you all very much. Please allow him to live on in your hearts and memories."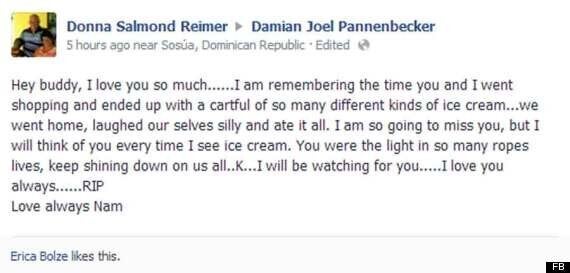 "He was amazing, he was so lovable and funny, he had a great sense of humour," Pannenbecker's older sister, Brie Guenther, told The Calgary Sun.
"It's such a big part of our lives that's missing."
The @PonokaStamps game Jan. 11 is cancelled after the death of Damian Pannenbecker, one of three to die in a crash near Olds on Jan. 6.

— Ponoka News (@PonokaNews) January 8, 2014
The crash also killed Donna Mills, a 56-year-old wife and mother of five and the only occupant of the oncoming SUV, as well as a second man in the minivan Pannenbecker was travelling in, according to the RCMP.
Mounties say all six men in the minivan were between 19 and 21 years of age. Of the four survivors, three were put in life support in a Calgary hospital while the fourth was taken to Olds hospital.
Neither visibility nor alcohol are considered to be factors in the crash, which occurred along Highway 27 around 6 p.m. on Jan. 6, but police have yet to determine what led to the collision.
"Hug the people you have that are with you," said Brie, "they can be gone so fast."