Tom MacEachern told CTV News his 51-year-old wife, retired corporal Leona MacEachern, was being treated for post traumatic stress disorder and had been allowed to leave a treatment facility for Christmas.
He said in a written statement that the 20-year Forces veteran intentionally drove her car into an oncoming transport truck on the Trans-Canada highway near Calgary. Two people in the tractor-trailer were not seriously hurt.
Tom MacEachern said his wife left a note for the family and that her death was a "final desperate act" as a result of "protracted battles" with Veterans Affairs over medical benefits for dental work she received in the late 1980s, while stationed in Germany during the First Gulf War.
CTV says government sources confirmed to the network that another soldier committed suicide last week at Alberta's CFB Suffield. It provided no details.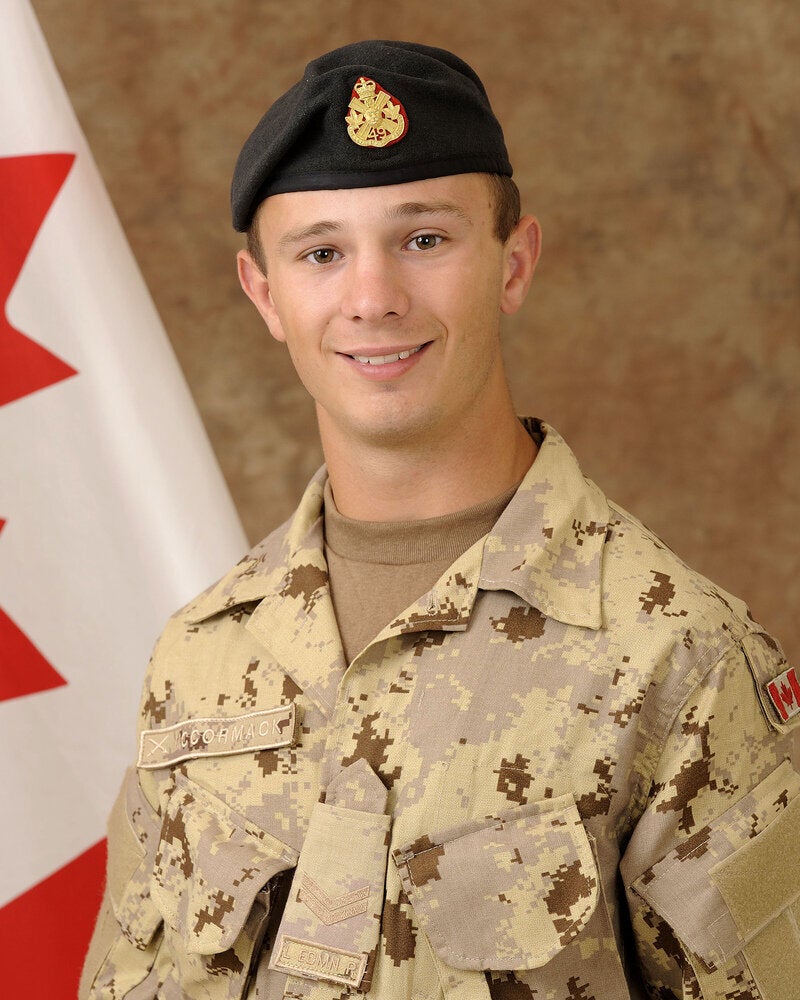 Albertans Killed In Afghanistan