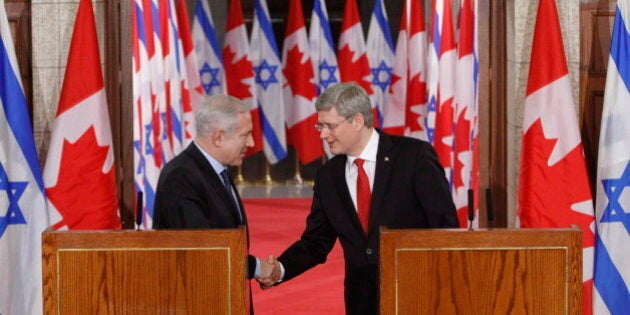 OTTAWA - Foreign Affairs Minister John Baird says he doesn't want to "pile on" Israel for its recent decision to build new settlements in Palestinian territory.
Baird sidestepped the controversy as he introduced Canada's new ambassador to the Jewish state: Vivian Bercovici, a Toronto lawyer who has praised Israeli Prime Minister Benjamin Netanyahu and taken a hard line against Hamas and the Palestinian leadership.
Baird defended the decision to go outside the ranks of the foreign service to appoint Bercovici, who has also written freelance columns about the Middle East that indicate her strong support of Israel.
"It won't be a huge shock to anyone that Canada is a strong supporter of the state of Israel," Baird said, noting that past Liberal and Conservative governments have appointed non-diplomatic envoys to Israel.
Baird reflected that strong support on Wednesday when he refused to be drawn into substantive comment about the most recent Israeli decision to build settlements on Palestinian territory.
The announcement to build 272 new apartments in a remote part of the West Bank was made this week, shortly after U.S. Secretary of State John Kerry departed Israel, where he was visiting as part of his renewed peace effort.
At least one activist group has said that Israel's continued pursuit of settlements is an act of bad faith at a time when a new push for peace is under way.
"Our views are well known to our Israeli interlocutors. We think unilateral action on either side is unhelpful," Baird said, adding when pressed: "It means just that; I'm not going to join in an international pile-on."
Baird is presumably anxious to avoid straying from the Conservative government's traditional support of Israel as Prime Minister Stephen Harper prepares for his first trip there later this month. Harper will also visit the West Bank and Jordan.
Baird also appeared to play down the recent Israeli settlement announcement, saying: "The apartment expansions that were announced in recent days were certainly well known to the Palestinians weeks, if not months, before they were announced."
The announcement of Bercovici's appointment was carried out with larger than usual fanfare: she took part in a staged photo-op in Baird's office, where she made brief remarks.
Baird usually announces new senior diplomats through news releases.
The Harper government's other notable political appointees to diplomatic posts are former Manitoba New Democrat premier Gary Doer to the U.S. ambassadorship and ex-B.C. Liberal premier Gordon Campbell as Canadian High Commissioner to the United Kingdom.
Wednesday's new political appointee did not accompany Baird to a question-and-answer session afterwards, but the minister's office said she might be available for interviews at a later date.
That left Baird to answer questions about Bercovici's past writing. He attempted to play down her past columns, adopting the phrase used by the recent visiting Palestinian Foreign Minister Riad al-Malki, who said neither side of the conflict should be held "hostage" by past words.
In a Jan. 28, 2013, column in the Toronto Star, Bercovici praises Netanyahu and criticizes Palestinian leaders.
"Many western governments, judging from their comments, hold onto a misguided fantasy of the Middle East: that the persistent obstacle to peace is Israel, not the intransigence of Palestinian leaders," she wrote.
She called Netanyahu a "respected leader" who has "enhanced national security, immeasurably."
Of the Palestinian leadership, she said it calls for "the destruction of Israel — disseminated openly in political forums, the tightly controlled media and taught freely in schools and universities."
Bercovici also criticized U.S. President Barack Obama and British Foreign Secretary William Hague, saying that they regard Israel as "the peace spoiler," a view which she says "defies logic."
Bercovici's law career has spanned more than two decades and has included specializations in aboriginal affairs, regulatory matters and media issues.
She has also served on the boards of Radio-Canada and the Canadian Journalism Foundation.
Her only past government experience appears to be a two-year stint in the 1990s as a senior policy adviser in Ontario's financial ministry.
The Centre for Israel and Jewish Affairs said Bercovici would bring a "wealth of experience" in law and academia to her new posting.
"She is well-poised to take the Canada-Israel relationship to the next level for the benefit of both countries, particularly in the areas of trade, energy, science and technology," David Koschitzky, the centre's chairman, said in a statement.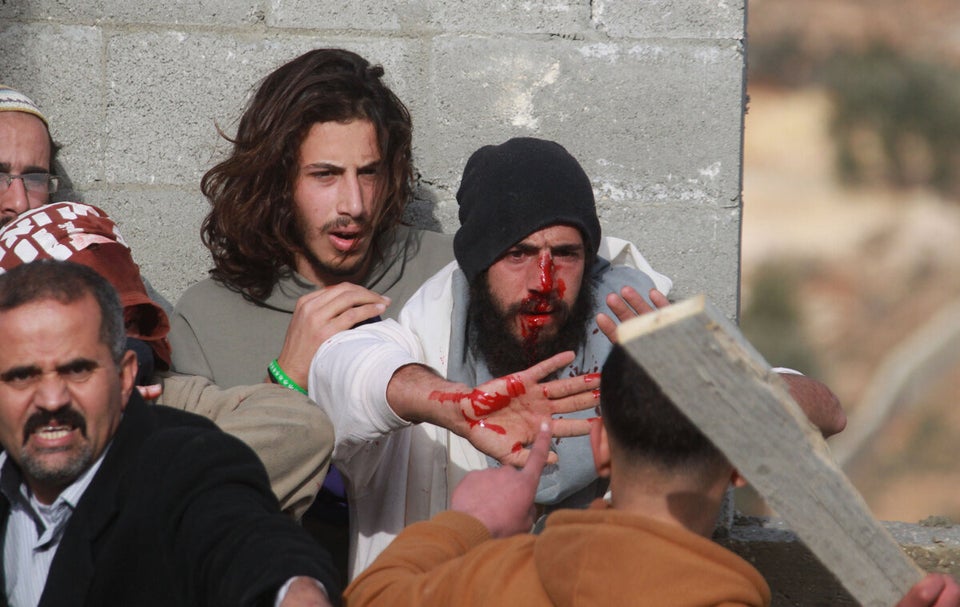 Israeli Settlers Held In West Bank Village (WARNING: DISTURBING IMAGES)