"I am overweight, I have low self-esteem, I am going through depression, and I want to change all of that."
If you've never believed in the power of intention, it only takes watching 20 seconds of LaKesiha Shurn's "100 Days at the Gym" video to change your mind. The San Francisco resident started filming herself going to the gym every day for 100 days in order to help herself achieve her goals — and the inspirational timelapse video she created from those clips is enough to make anyone cheer.
As most experts will tell you, the key to keeping New Year's resolutions, or really any goal, is accountability. Keeping track of her goals on GiveIt100.com, a site dedicated to just that kind of follow-through, helped Shurn stay motivated.
But it isn't just Shurn's willingness to share images of her journey that make her a hero. She speaks with brutal honesty to the camera ("I have a lot of other friends that are, you know, moving in life and doing really great things, and I'm happy for them, but I still feel that I'm kind of stuck").
Shurn's story isn't one of extreme or magical results, but instead, a very real look at the physical and emotional struggles experienced along the weight loss path.
Just try not to smile as you see what she achieves in a mere 100 days.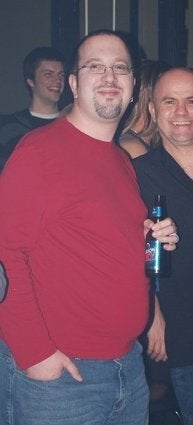 Lost It: Weight Loss Success Stories