Kaley Cuoco still has that newlywed glow!
It's been just a bit over a week since the "Big Bang Theory" star got married, but the actress still looked as if she were at her wedding when she attended the 2014 People's Choice Awards on Wednesday night.
The 28-year-old looked happy and relaxed wearing a casual Sachin + Babi ensemble which gave off a bit of a hippy vibe thanks to the long, cerulean skirt that featured a see-through lattice-stitched floral pattern which she paired with a simple black sleeveless top.
Rocking beachy waves and smoldering kohl-rimmed eyes, the beautiful blond casually accessorized with a few beaded bracelets and blue strappy sandals to add some glamour to her look.
The funny gal, who hosted the People's Choice Awards in 2012, won the award for Favorite Comedic TV Actress and gave a sweet shoutout to her new hubby, tennis player Ryan Sweeting.
"To my new husband, this is the second best thing that's happened to me all year," said Kaley. "The first was marrying you!"
Awww!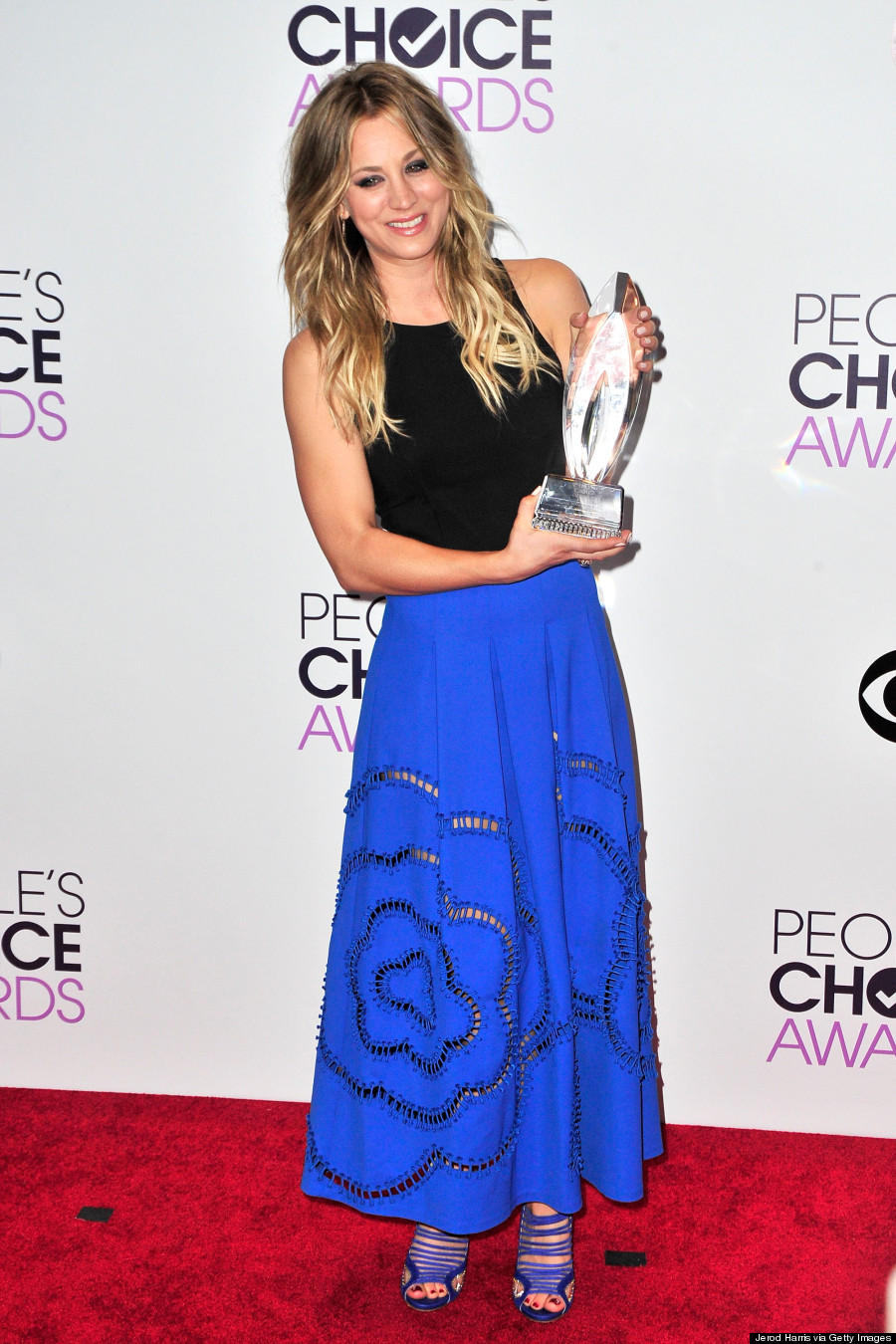 Also on HuffPost